The popular Sugar Mill Restaurant, located in a 100-year-old replica of the original 1830s sugar mill, features cook-your-own pancakes at the table and freshly made bread and cookies.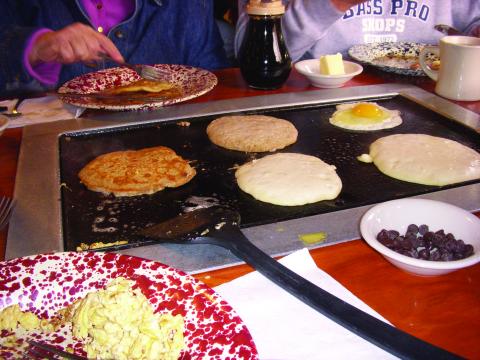 Join us for breakfast or lunch at the Sugar Mill Restaurant, open 9 a.m. to 2 p.m. on weekdays and 8 a.m. to 2 p.m. on weekends and holidays.
Park admission is required to visit and dine at the Sugar Mill Restaurant.
An 18% gratuity is added to all checks, regardless of the party's size. 
Reservations can be made for parties of 10 or more, except on holidays. 
For lighter fare, sandwiches and snacks can be purchased at the take-out window. 
Books and a variety of gift items are also available. 
The restaurant is wheelchair accessible.
For more information, visit the Sugar Mill Restaurant or call for reservations at 386-985-5644. 
Closed Thanksgiving Day and Christmas Day.