The popular Sugar Mill Restaurant, located in a 100 year-old replica of the original 1830s sugar mill, features cook-your-own pancakes at the table and freshly made bread and cookies.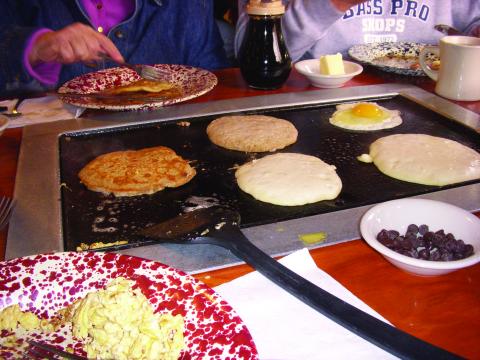 Come join us for breakfast or lunch at the Sugar Mill Restaurant, open 9 a.m. - 5 p.m. on weekdays and 8 a.m. - 5 p.m. on weekends and holidays, serving until 3:45.  An 18% gratuity is added to all checks, regardless of the party's size.  Reservations can be made for parties of 10 or more, except on holidays.  For a lighter fare, sandwiches and snacks can be purchased at the take-out window. 
Books and a variety of gift items are also available. For more information, visit the Sugar Mill Restaurant or call for reservations at (386) 985-5644.  The restaurant is wheelchair accessible.
Closed Thanksgiving Day and Christmas Day.