Experiences
Boating
Boaters can enjoy the 108 slip bayside marina, or in calm weather, anchor offshore. Overnight docking with electric and water hook-ups is permitted in the bayside marina, but boaters must register before sundown.
Camping Boat
Caladesi Island State Park has a marina with floating docks with 30 amp electric service and water hookups. A covered pavilion with a grill is available for picnicking. A snack bar and gift shop is located in the marina. Three sites are ADA accessible.
The marina is a designated Clean Marina.
Reservations can be made online at ReserveAmerica or first-come, first serve in the marina. Fees are $24 per night, plus tax through ReserveAmerica, plus a non-refundable $6.70 reservation fee or $1 per foot, plus tax, at the marina. T-Docks are non-reservable and rent for $2 per foot, including tax.
Paddling
Canoeing and kayaking are available for rent. 
Fishing
Fishing is allowed in designated areas. All fishing within the park must conform to regulations concerning size, number, method of capture and season. 
Picnicking
Picnic tables are available. Consumption of alcoholic beverages is prohibited.
Swimming
Swimming is available in designated areas.
Weddings
America's Best Beach in 2008 is perfect for weddings. Follow this link Cafe Honeymoon or call 727-260-5503 for more information.
Amenities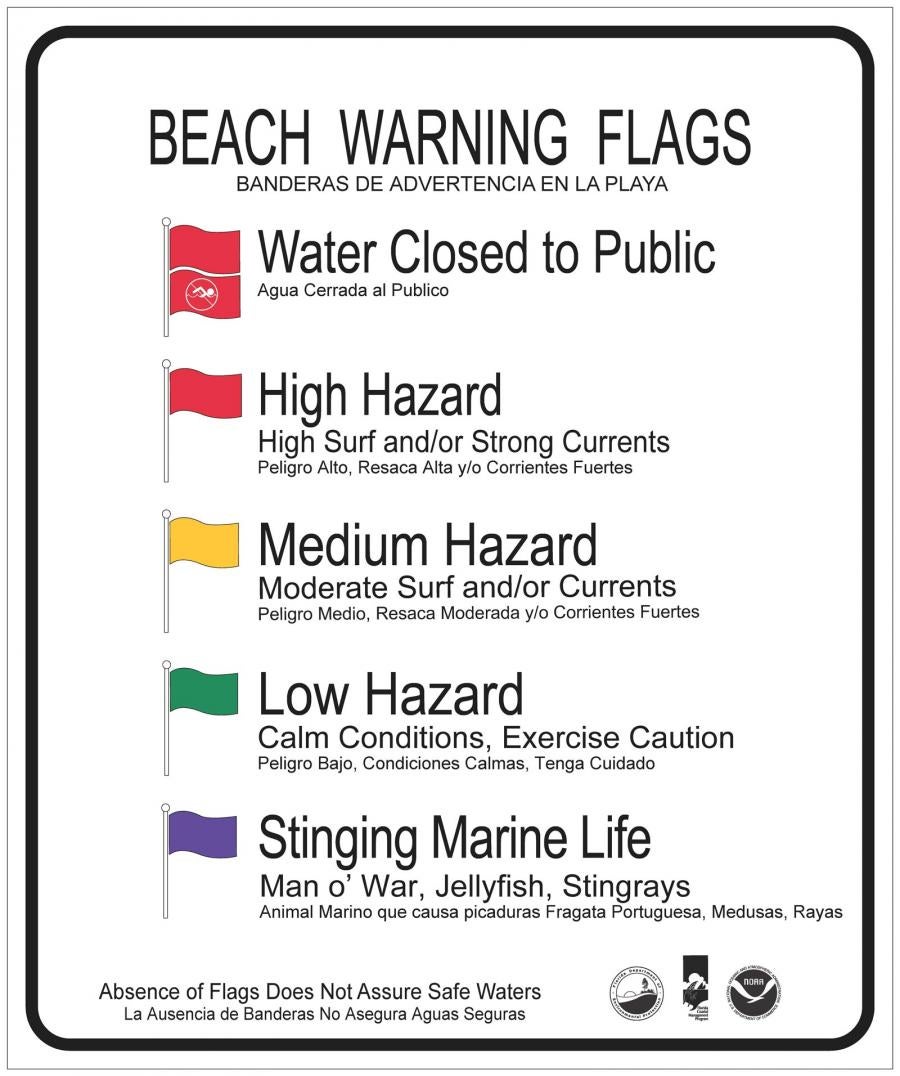 Beaches
Visitors to coastal parks are reminded to pay close attention to the Warning Flag Signs posted at welcome stations and on the beaches. These flags indicate the swimming conditions at the beach:
Double red flags mean absolutely no swimming because of high winds and undertow currents
Yellow flag means swim with caution and stay close to shore
Green flag means that the waters are safe
Purple flag means that marine pests are present.
Concession and Restaurant
Food and/or drinks can be purchased through our visitor's services.
Accessible Amenities
Caladesi Island State Park is committed to providing a variety of amenities accessible to all of our visitors.
These amenities include:
Ferry from Honeymoon Island to the park
Elevated boardwalks to the beach.
Beach wheelchairs are available for free. Inquire at the ranger station.
Picnic facilities with tables and grills.
Caladesi Café for food and gifts.
Service animals are welcome in all areas of Florida State Parks.
Pets
Pets are not allowed on the beach at any time. They are permitted in the rest of the park as long as they are on a six-foot hand-held leash and must be under the owner's control at all times. Pets are not allowed on the ferry to Caladesi Island.
Playground
For added enjoyment, the park has a children's playground conveniently located in the picnic area. The playground has swings, three slides of different sizes, crawl through, climbing bars and fun stuff to do on the ground (in the sand). It has a small pavilion for parents to hang out in the shade while the children play.
At the playground we have a "For Kids by Kids" informational kiosk that has information about the park from a kid's point of view.
Restroom Facilities
ADA accessible restroom facilities are available at the park.