Sharing the Beach with Wildlife
Florida State Parks have some of the nation's best beaches, and they're also important refuges for wildlife. If you plan to visit the beach this summer, check out these practical tips for making the beach safer for wildlife.
Neighbors with shells
From March to October, thousands of mother sea turtles venture up from the water at night. They lay their eggs in the sand, usually on the exact same beach where they were born.
At sea turtle nesting beaches such as John D. MacArthur Beach State Park and Cayo Costa State Park, park staff and volunteers count and record sea turtle activity every morning. Each sea turtle species leaves a distinct crawl pattern in the sand that rangers use to identify the species and nest location.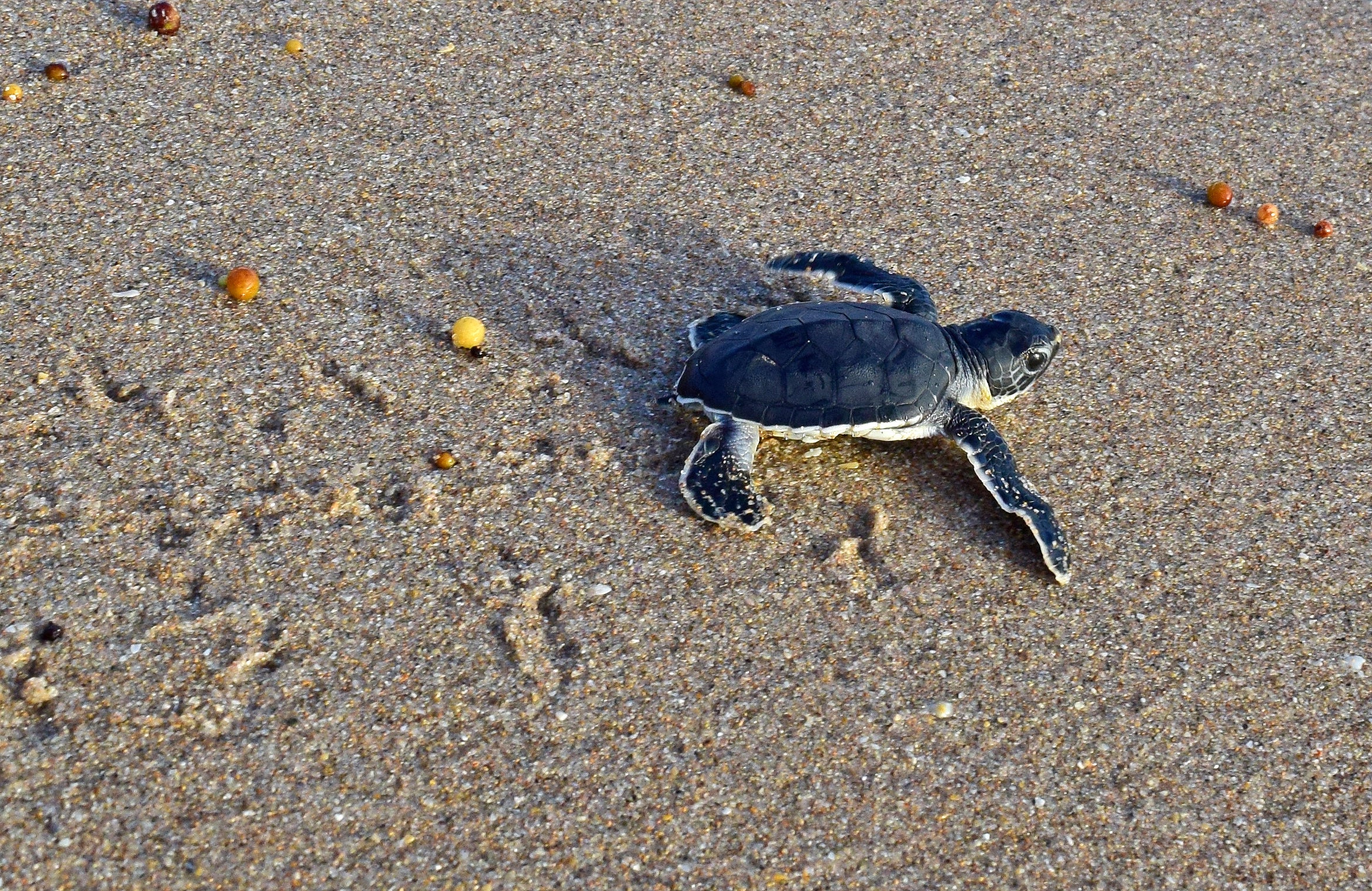 These seasonal counts help biologists determine the success of conservation programs. So far in this year's nesting season, park staff and volunteers have recorded over 8,000 crawls.
If you're heading to the beach this summer, chances are you're visiting a nesting habitat. There are a few simple actions that everyone can take to make sure Florida's beaches are a great place for turtle hatchlings to begin their ocean journey.
Give nesting adults and their hatchlings space and take care not to disturb them.
Properly dispose of food items so turtle predators aren't drawn to the beach.
Properly dispose of debris like fishing line, netting and plastics.
Don't leave obstacles such as beach furniture out on the sand overnight.
Skip the Straw to reduce single-use plastic waste.
Turn off lights near beaches at night during nesting season and use turtle-friendly lights.
Busy Birds
Seagulls hunting for a snack are a common sight at the beach, and brown pelicans are spectacular divers that plunge headfirst into the water for fish. However, there are other birds that depend on the beach for more than a meal.
Several species of shorebirds and seabirds make nests on Florida's Atlantic and Gulf coasts. Habitat loss from coastal development has caused many of these birds to find refuge in state parks and other public lands, where they lay eggs on open beach or in dune vegetation.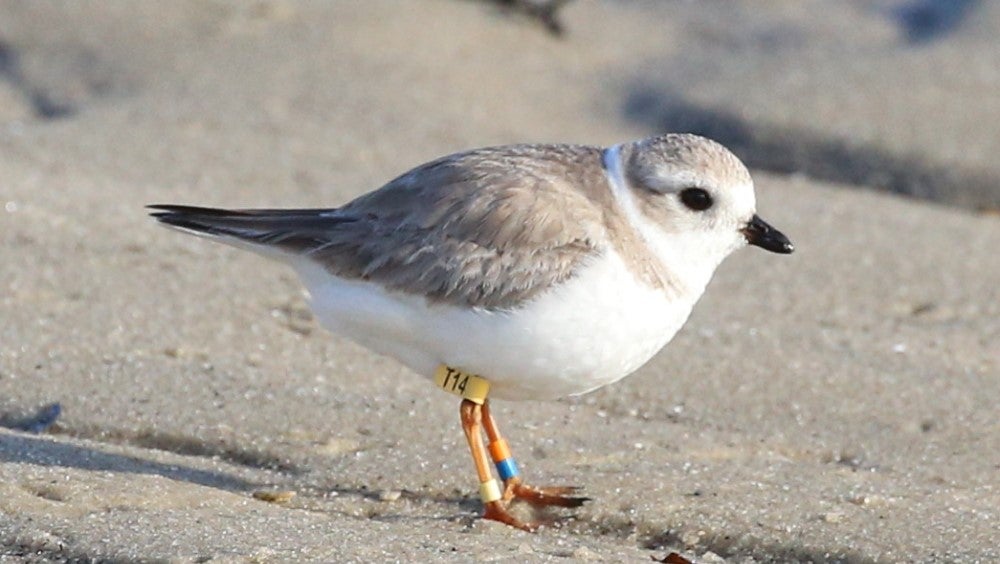 Nesting birds are at the mercy of wind, waves, predators and human activity. Because the beach can be a tough place to be a baby bird, people can help by taking extra care not to disturb nest colonies. For example, giving a group of birds plenty of space will help deter them from flying off and leaving hatchlings exposed to the sun.
Just like with sea turtles, there are some simple steps you can take to give birds a better chance:
Nests, eggs and chicks are camouflaged, and you won't always see them. Don't go into areas posted with shorebird or seabird signs.
On roads near the beach, drive carefully and watch for chicks on the roadway.
Keep dogs on a leash and away from the beach. (Florida State Parks Pet Policy)
Properly dispose of trash so it doesn't attract predators.
Avoid flying kites near where birds may be nesting — birds can perceive the kite as a big predator.
If birds appear agitated, you're probably too close.