Sea Turtles at Bahia Honda
Bahia Honda State Park is home to sea turtles during their annual nesting season. Although our yearly yield of nests is minor in comparison to some parts of the state, we make up for our numbers with diversity. Bahia Honda is home to four different species of nesting sea turtles. The shorelines offer over 2.5 miles of natural habitat for the sea turtles to lay their eggs. From April to October, park staff and volunteers conduct surveys of the beach, making sure to record if any new nests have been made each day.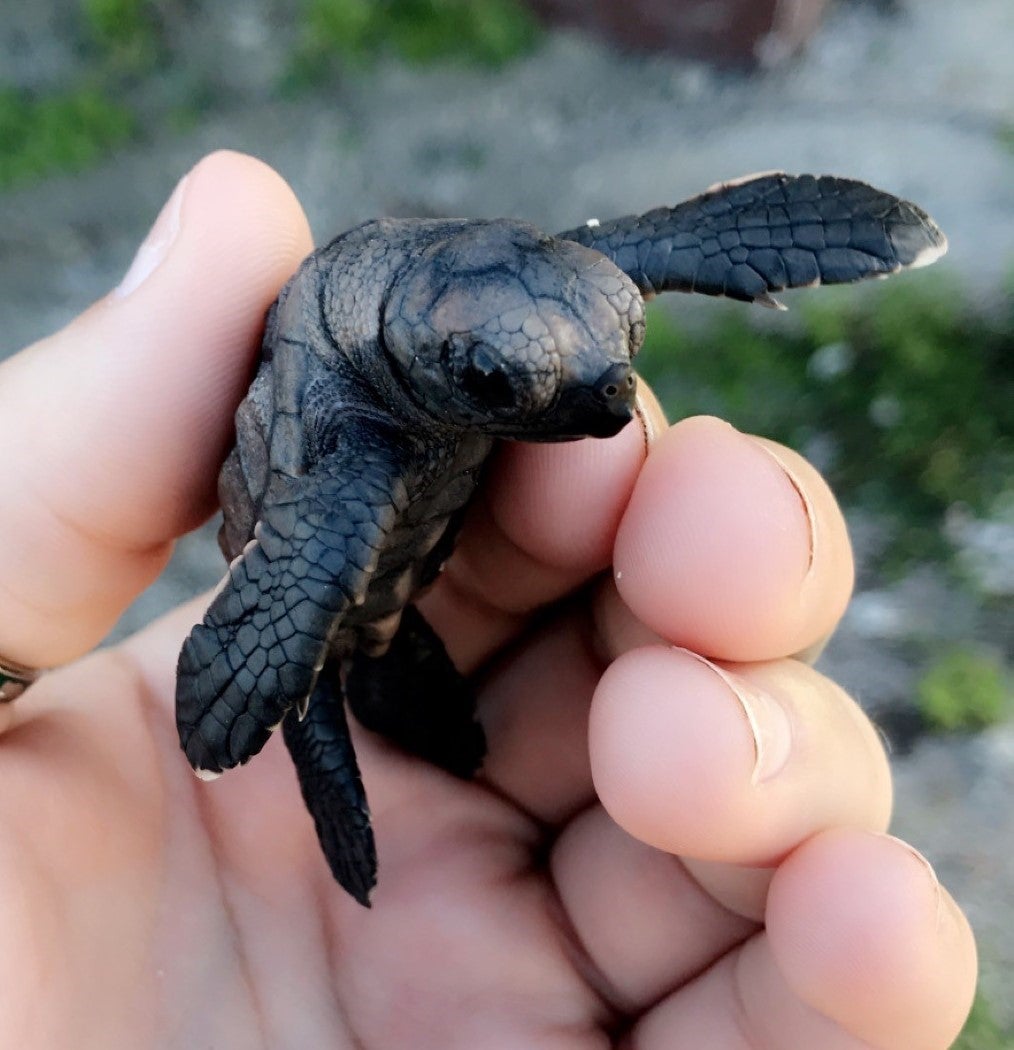 The loggerhead sea turtle is a regular here, beginning to lay their eggs in April, and creating most of the nests laid throughout the season. We have also had a regular showing of green sea turtles throughout the years. There was a big surprise for Bahia Honda in 2016 when we discovered a leatherback turtle nest, the first one ever recorded in the Florida Keys. We were pleasantly surprised when another leatherback nest was found in 2018. In the future, we hope that the number of leatherback turtle nests will grow as these gentle creatures consider Bahia Honda a safe haven for their nests.
Our rarest sea turtle is the hawksbill, with only one sea turtle in particular having ever been recorded as laying a nest at Bahia Honda. Park Ranger Elaine Mason has been monitoring this turtle for over 20 years, keeping track of when she visits. For the last six years, Bahia Honda has been home to the only documented hawksbill nest in the continental United States. If you'd like to follow the progress of our latest hawksbill hatchlings please visit The Turtle Hospital.
With the help of dedicated staff and volunteers, Bahia Honda State Park is able to continue to protect and preserve the area, and the sea turtles that nest here. It's not just about safeguarding the sea turtles, but conserving a part of the Real Florida™.