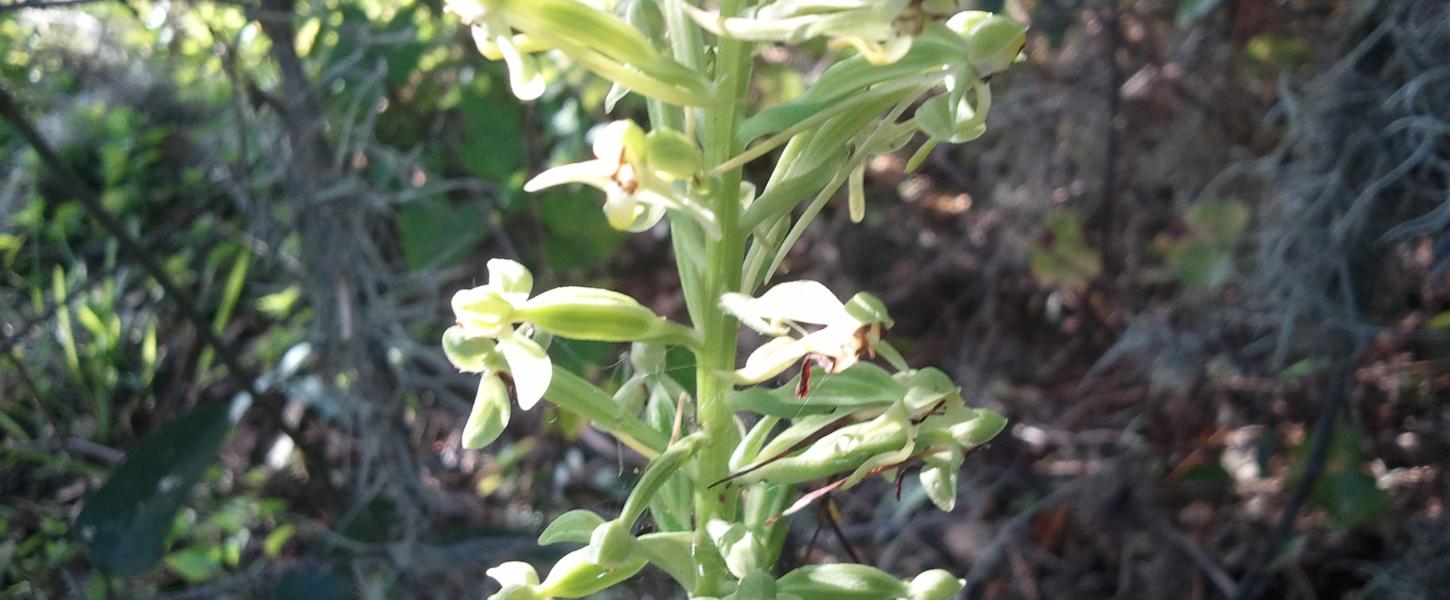 South Fork State Park
Best for exploring, hiking, birding, wildlife viewing, nature study and photography
Hours
Contact Lake Manatee State Park at 941-741-3028 for access information
Location
Contact Info
941-741-3028
Welcome to South Fork State Park
South Fork is located in Manatee County about 11 miles east of the town of Parrish and consists of 1,124 acres. 
The park is divided in half by the southeast-to-northwest flowing South Fork of the Little Manatee River and its associated floodplain of bottomland forest. The uplands consist of scrub, scrubby flatwoods, mesic flatwoods, mesic hammocks and small pockets of sandhill. The park's mature sand pine and rosemary scrub draws the Native Plant Society out each year. Rosemary scrub is a rare natural community that is found only in Florida.
Visitors can use the property for exploring, hiking, birding, wildlife viewing, nature study and photography. Access to the South Fork property requires extensive walking but plans are underway to improve future access.
Animals you might encounter while out exploring South Fork include gopher tortoise, Eastern fence lizard, Florida scrub-jay, swallow-tailed kite, pileated woodpecker, Eastern towhee, gray fox and white-tailed deer.
The park has the only known population in Florida of a small ground orchid called the broadleaf nodding cap. Other interesting plants at the park are the newly described Manasota pawpaw, the rare Britton's beargrass and Florida milkvine, needle palms, plus epiphytic (growing in trees) butterfly and green-fly orchids.
South Fork State Park is managed through Lake Manatee State Park and is also known as one of the Beker Properties. If you are interested in visiting or if would like more information, please contact the ranger station at 941-741-3028.