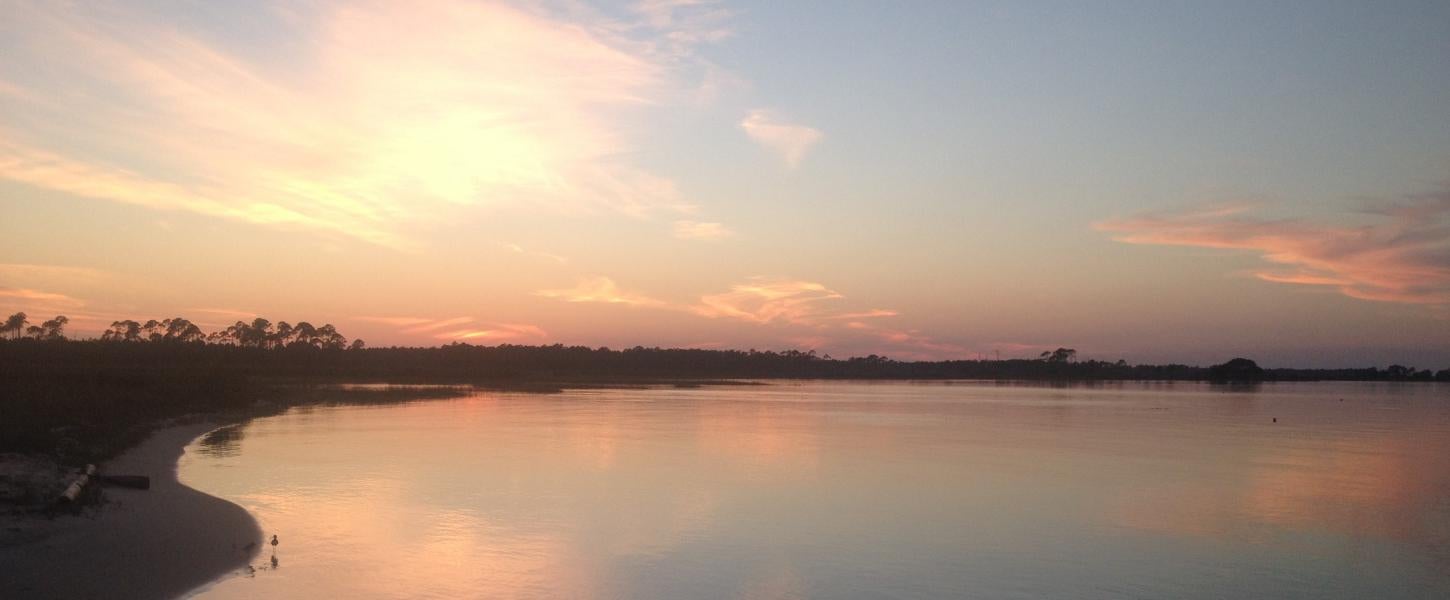 Bald Point State Park
most picturesque scenic areas along north Florida's Gulf Coast
Hours
8 a.m. until sundown, 365 days a year
 
Fees
$4 per vehicle, up to eight people; $2 pedestrian or bicycle
Location
Contact Info
850-349-9146
Welcome to Bald Point State Park
Some of the most picturesque areas along North Florida's Gulf Coast are found within the park, which supports over 12,000 upland acres.

Located on Alligator Point where Ochlockonee Bay meets Apalachee Bay, Bald Point State Park offers a multitude of opportunities for land and water activities. Coastal marshes, pine flatwoods and oak thickets foster a diversity of biological communities that make the park a popular destination for birding and wildlife viewing.
Each fall, bald eagles and other migrating raptors along with monarch butterflies are commonly seen heading south for the winter.
Bald Point offers access to two Apalachee Bay beaches for swimming, sunbathing, fishing, canoeing, kayaking and windsurfing. Facilities include a fishing dock and picnic pavilions.