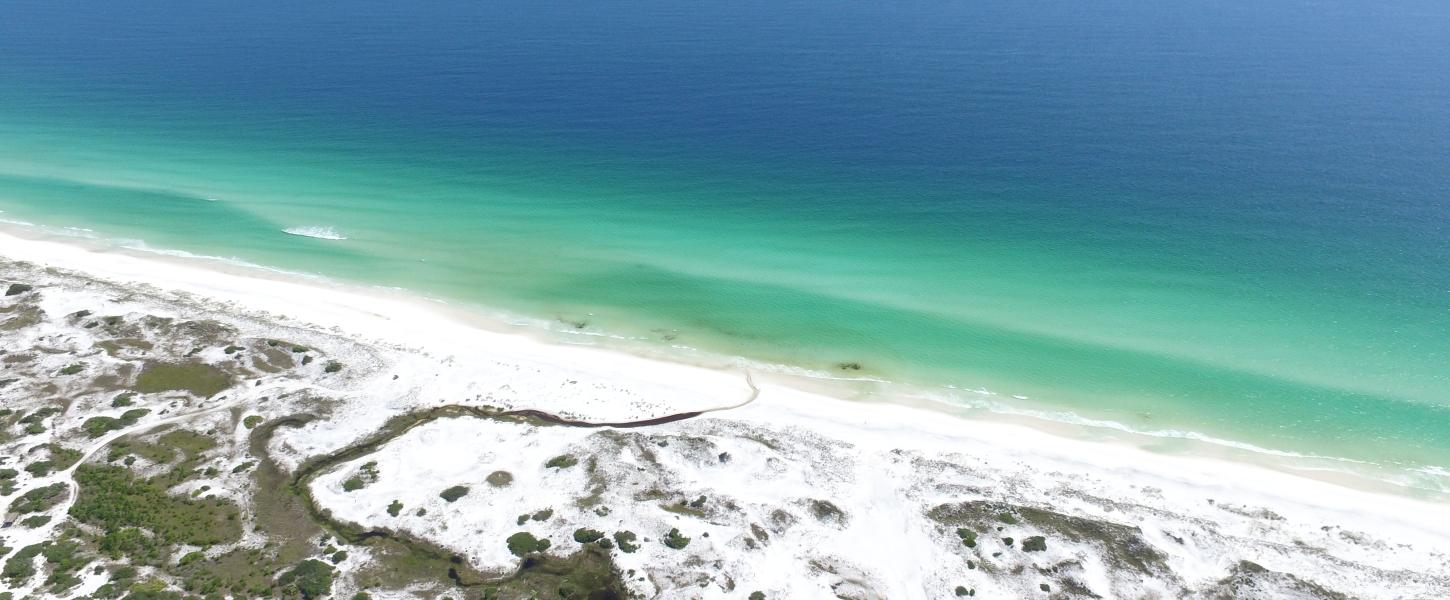 Topsail Hill Preserve State Park
Enjoy gorgeous sail-like dunes rising above the emerald Gulf waters
Effective Dec. 19: Construction has begun on a new bathhouse. Campsites 17, 19, 25, 26 and 27 may be affected by construction noise. Construction might occur on any day of the week but not during posted quiet hours. Thank you for your understanding as we complete this project for our visitors.
Hours
8 a.m. until sundown, 365 days a year
Location
Contact Info
850-267-8330
Welcome to Topsail Hill Preserve State Park
Topsail Hill is named for its dunes, which rise like a ship's sails over soft sand beaches and the emerald waters of the Gulf of Mexico.

Those same white quartz dunes are responsible for a rare coastal ecosystem of freshwater dune lakes that teem with aquatic wildlife. Walkers will pass through old-growth pine forests, sandy scrubland, dunes and wetlands, where they may see some of the 13 imperiled species that find refuge here, like the Choctawhatchee beach mouse and otherworldly-looking pitcher plants.
Topsail Hill offers 3 miles of pristine beaches and is a bird-watching and hiking paradise.