Services Provided
Paddling, Boating
Description
Splitting Big and Little Talbot into sibling barrier islands, Simpson and Myrtle Creeks run parallel from north to south from the Fort George River Inlet to the Nassau Sound. The tranquil salt marsh waters are a paddler's playground. Whether you're a seasoned kayaker or a land-lover new to the sport, don't miss the opportunity to swap out strolling for gliding across these beautiful estuarine grasslands.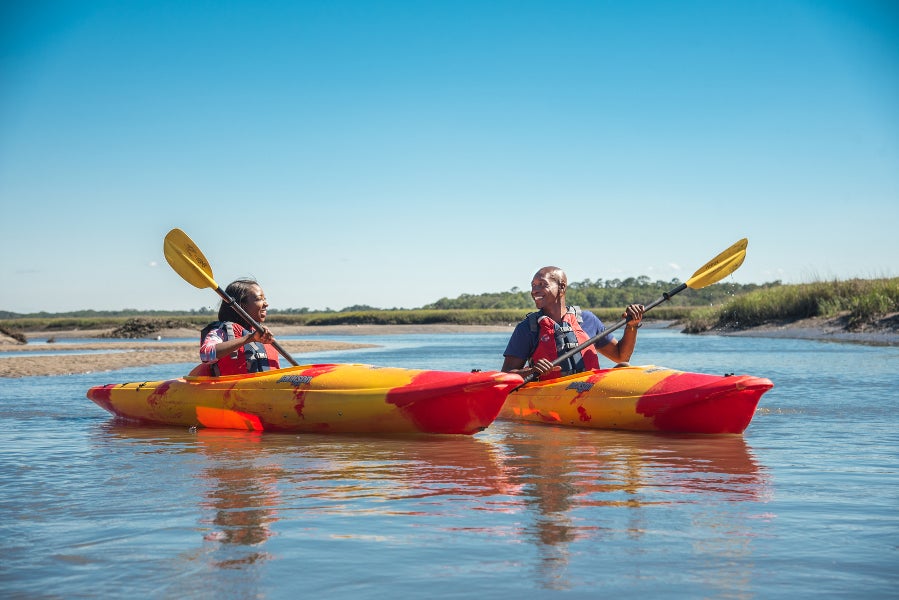 Kayak Amelia rents vessels by the half-day or full day and offers fully guided tours, giving visitors a first-hand naturalist leader and the best chocolate chip cookies you've ever had. Located on Long Island, Kayak Amelia sits between the two creeks and for a $1 launch fee is a great midpoint, allowing a smooth ride either north or south depending on incoming or outgoing tides. If you have your own equipment, there are several launch sites at which to begin your sojourn. Paddling north, Simpson's creek hugs the shoreline of Big Talbot and the towering sand bluffs of Halfmoon Bay, emerging at the Nassau Sound and Atlantic Ocean beyond. For the history buffs, the southern route takes you to Fort George Island and the statuesque Ribault Clubhouse (circa 1920s) and Kingsley Plantation (circa 1700s).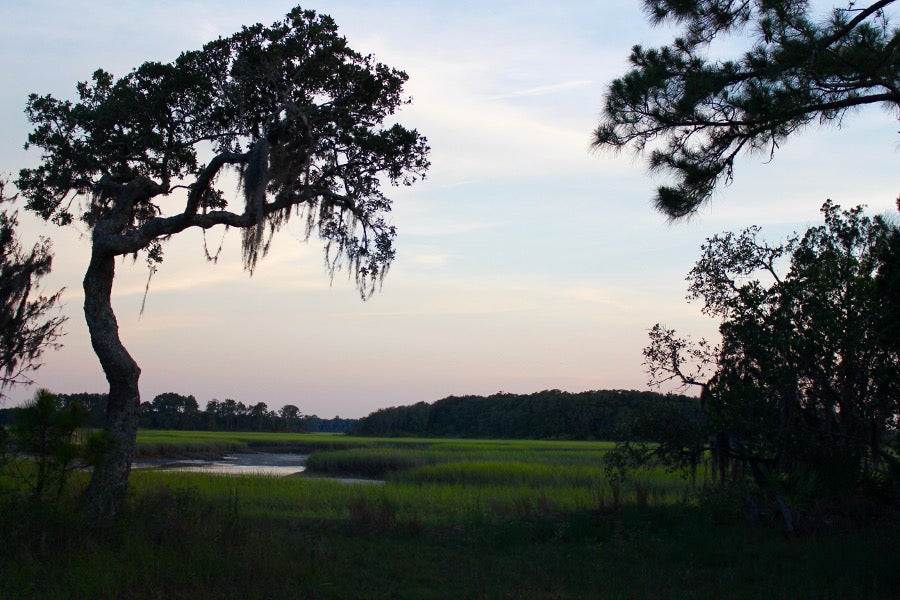 If you're staying at the Little Talbot campground, we offer a hand-launch into Myrtle Creek. Or put in behind the Ribault Clubhouse on Fort George Island Cultural State Park boat ramp to access the south end of Little Talbot and the Fort George Inlet. Explore the waters around Little Talbot, part of the National Park Service's Timucuan Historic and Ecological Preserve, and enjoy vistas without condominiums and houses. Bring your fishing kit and pole and hook into the feisty red drum, delicious flounder or bountiful sea trout that inhabit the backwaters.