The annual Antique Engine and Quilt Show will be held on March 16 & 17, 2019. Regular park admission will apply for both days of the event and the regularly scheduled Farmers Market. There will not be a reduced cost for only attending the Famers Market this Sunday, March 17. We apologize for any inconvenience this might cause.
Throughout its history, Florida has welcomed pioneers of all kinds. Cyrus Reed Teed was probably the most unusual, bringing followers to Estero in 1894 to build the "New Jerusalem" for his new faith, Koreshanity.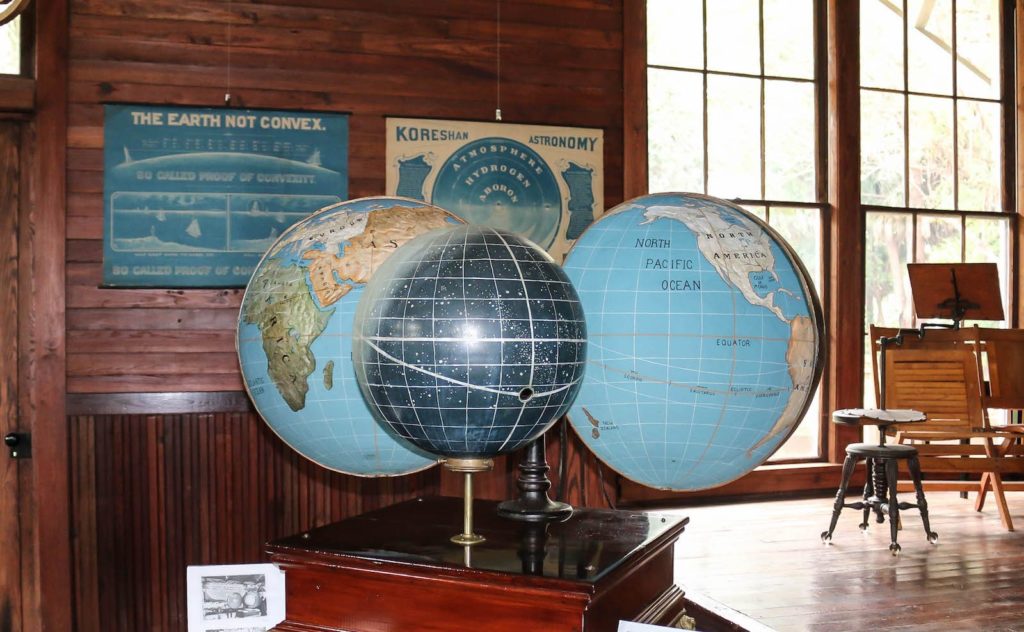 Dr. Cyrus R. Teed's utopian community of 200 followers relocated from New York to Florida in 1894. Dr. Teed took the name 'Koresh,' the Hebrew translation for Cyrus, meaning shepherd. The colonists believed that the entire universe existed within a giant, hollow sphere. They conducted experiments that seemed to confirm their beliefs. The Koreshans built and operated a printing facility, boat works, cement works, sawmill, bakery, store and hostelry. Education, science and art also helped shape their community.
After the death of Dr. Teed in 1908 at the age of 69, membership of his religious group began to decline. In 1961, the last four members deeded 305 acres of their land to the state. What remains of their once vibrant community are 11 beautifully maintained historic structures that date from 1882-1920 and landscaped grounds including unique ornamental exotic vegetation from throughout the world. The Koreshan Unity Settlement Historic District is on the National Register of Historic Places.