Know Before You Go
Bill Baggs Cape Florida State Park is extremely busy on weekends and holidays. Please plan to arrive early as the park will close once capacity is reached and will not reopen for at least two hours. When the park is closed due to capacity, there will be no entry to vehicles, pedestrians or bicyclists. Due to high weekend visitation, shelter rentals and new annual passes must be done Monday through Friday at the ranger station entrance. Access to the lighthouse tower and keeper's cottage are only during tour times; no additional fees or reservations needed. Golf carts shall be treated as a regular vehicle and may not be driven on sidewalks, trails, service roads or off-road.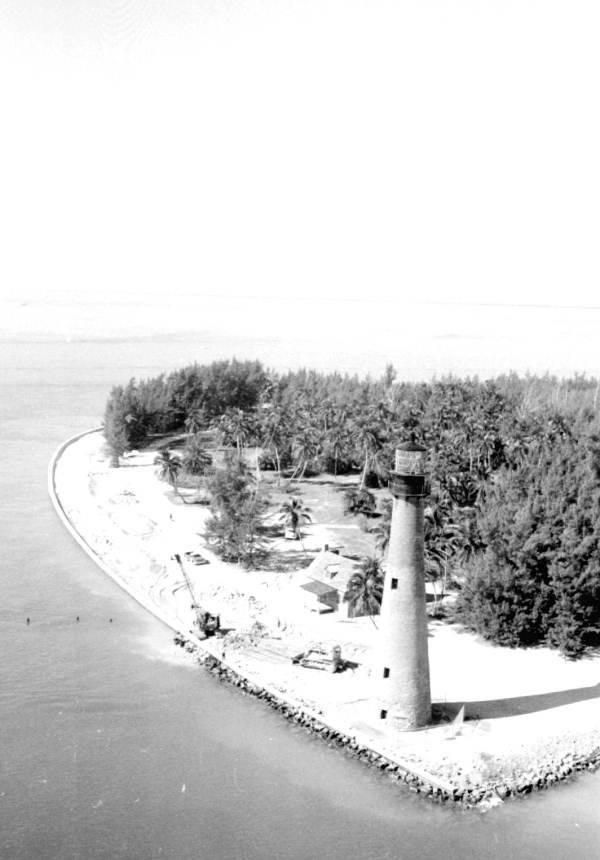 Ponce de Leon named this area 'Cape of Florida' when he led the first Spanish expedition to Florida in 1513.
The Cape Florida lighthouse was completed in 1825 but was damaged during the Second Seminole War. The rebuilt tower, completed in 1846, remains the oldest standing structure in Miami-Dade County.
The island served as a secret meeting place and port for fugitive slaves and Black Seminoles waiting to rendezvous with sea captains or board dugouts for a passage to safety in the British Bahamas.
Although the lighthouse was built to save lives and ships, its unflinching light brought an end to this avenue of escape.
In September 2004, Cape Florida was designated a National Underground Railroad Network to Freedom Site.