Bahia Honda Key's deep natural bay has long been a harbor for passing sailors. The island's name, Spanish for "deep bay," began showing up on Spanish nautical charts hundreds of years ago.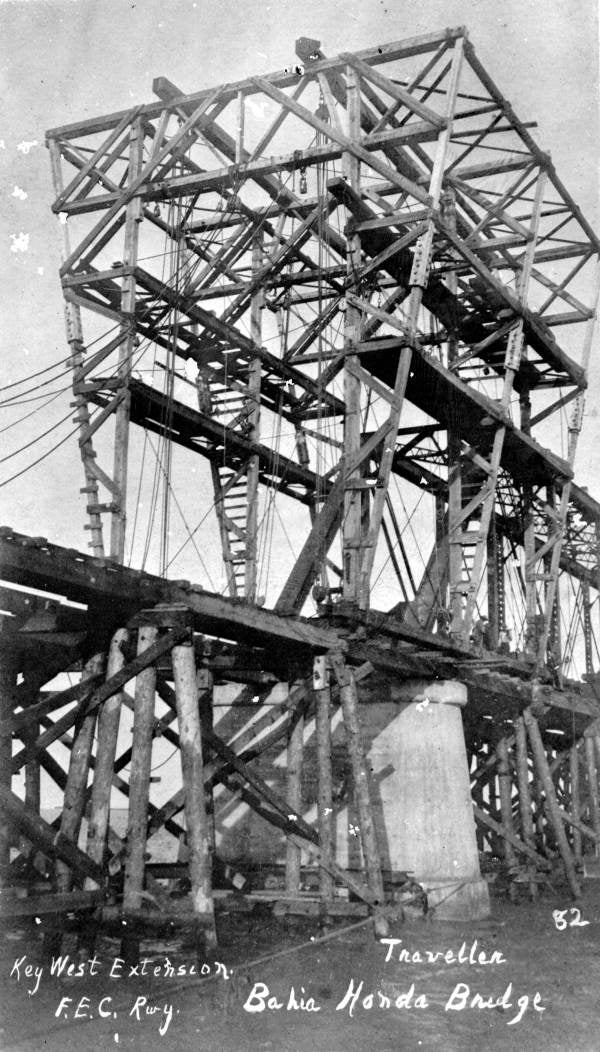 Henry Flagler's Key West extension of the Florida East Coast Railway arrived on the island in 1908.
Of the 43 bridges needed to link mainland Florida to Key West, the Bahia Honda Bridge was one of the most difficult to construct due to the island's namesake channel, which becomes swiftly rushing with each change of the tides. Because of the depth of the water, the pilings to support the bridge required a massive amount of material. It took an entire boat load of sand, gravel and cement to construct one of the pilings in the center of the bridge.
The railroad officially opened on January 22, 1912, and trains often stopped on Bahia Honda to allow passengers to view the picturesque white sand beaches and blue water.
Unfortunately, Henry Flagler's dream came to an abrupt end on Labor Day, Monday, September 2, 1935.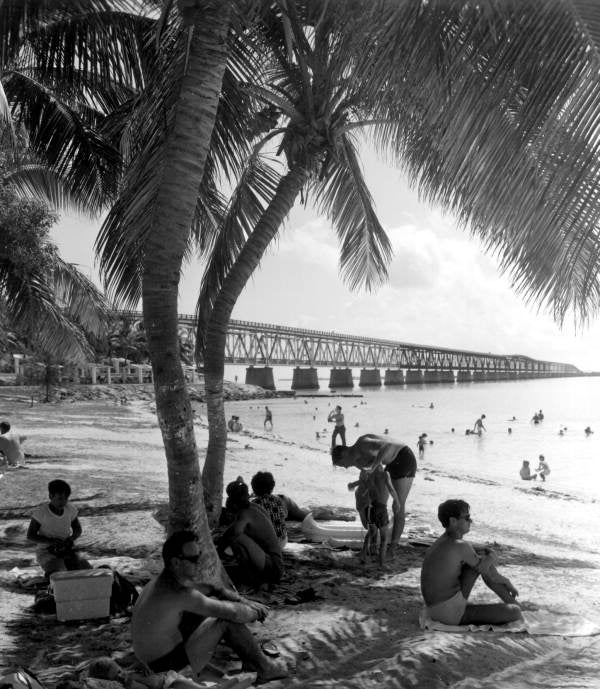 A Category 5 hurricane, simply called the Labor Day Hurricane (the National Hurricane Service did not start naming storms until 1953), struck the Upper Florida Keys, directly hitting Islamorada with 200 mph winds and a 17-foot storm surge. Miles of train track were destroyed, and the owners of the Overseas Railroad decided to sell the railroad and its right-of-way to the state of Florida.
Instead of repairing the train tracks, the railroad bed was covered with asphalt and converted into the Overseas Highway. The bridges were widened to accommodate two lanes of automobile traffic, but because of the narrow opening between the steel beams of the Bahia Honda Bridge, the decision was made to lay the concrete slab for cars to drive on top of the bridge instead of through it. It is a common misconception that the Bahia Honda Bridge was used by trains and cars at the same time.
The Overseas Highway opened on March 29, 1938. Originally a toll road, the Overseas Road and Toll Bridge District maintained part of the island as a public park. A gas station stood in what is now the marina area today.
The park was signed over to Monroe County sometime between 1953 and 1957, and in 1961 Monroe County gave the Florida Park Service control of the park on Bahia Honda.
At the time, most of the island was still owned by Monroe County and private landowners, and in 1963 the county deeded an additional 63 acres to the Florida Park Service.
In 1966, the state purchased 200 additional acres on the island from Monroe County to bring the park size to 292 acres.
On March 17, 1984, a private landowner sold their property at the east end of Bahia Honda to the state, bringing the entire island of Bahia Honda under the responsibility of the Florida Park Service.