Hiking Trails and Recreation at the Gainesville-Hawthorne State Trail
Eight magnificent trails can be found in this massive park, leaving visitors to choose the experience that they want most. A boardwalk on the La Chua Trail invites you to walk out into the open prairie, sometimes over dry land, sometimes venturing over water, where wildlife including alligators, wild horses and over 300 species of birds may be seen. 
In a relatively short distance you may observe a gleaming anhinga spreading its wings to the sun, a soaring snail kite riding the breeze, or a limpkin walking lightly on top of the water's vegetation. The noises of this magnificent aviary will prompt you to look for the sources of the strange and wonderful calls, and to explore further down the trail.
Want to learn more? 
Meet at the La Chua Trail for a Saturday morning ranger chat at 9 a.m., November through March.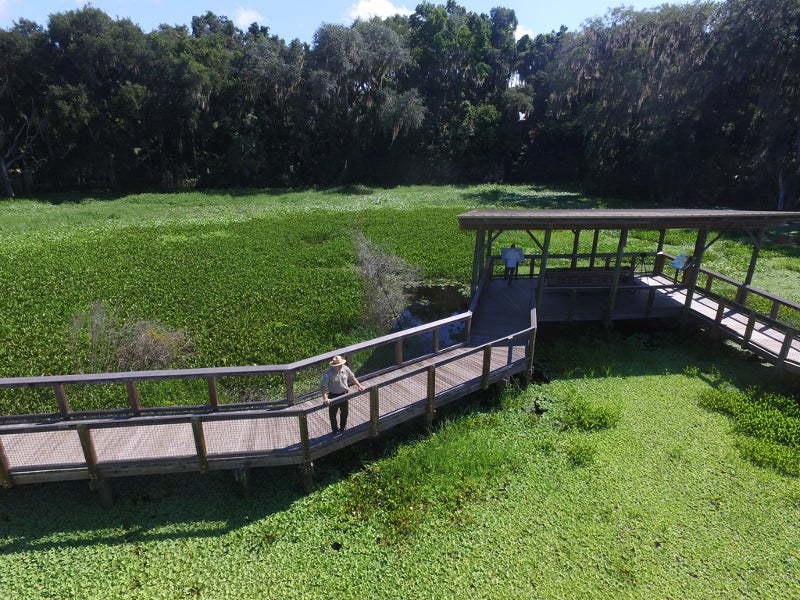 Bolen Bluff and Cone's Dike trails provide a chance to see some of the park's largest residents, American bison. Historical records indicate the plains bison occurred in small numbers in north central Florida for about 200 years. You may encounter bison or horses on these trails, and it is important to remember that while they can appear tame, they are wild animals and are unpredictable. Use caution and always stay at least 75 feet away.
Bolen Bluff travels 2.6 miles through a magnificent oak hammock, giving hikers ample opportunity to see other wildlife such as bobcats, white-tailed deer and wild turkeys.
The 8.25-mile Cone's Dike Trail travels directly through the prairie itself, giving visitors the most direct (and unshaded) access to this awesome place.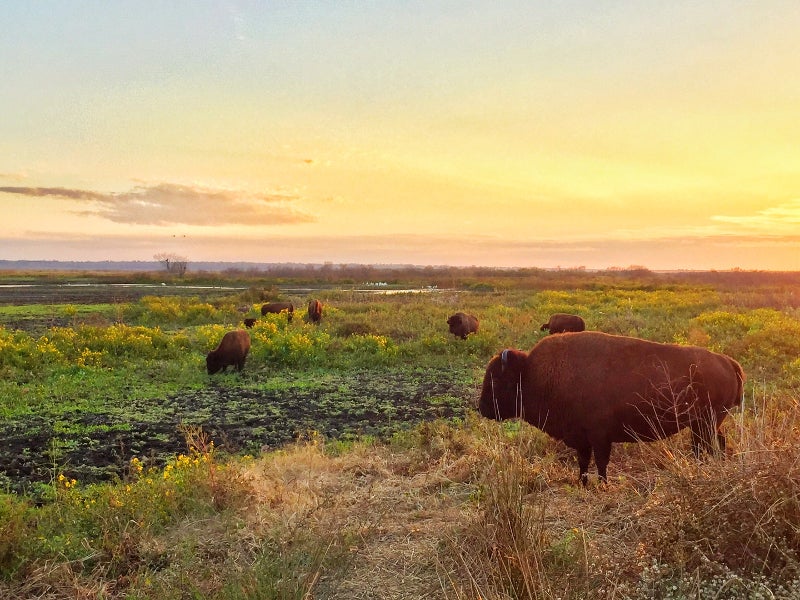 Several trails also provide the opportunity for bicycling, and equestrians are invited to bring their horses to Chacala, Jackson's Gap or the Gainesville-Hawthorne State Trail. The Chacala Trail is a good escape. At 6.5 miles it is a peaceful series of loops through an array of habitats. Jackson's Gap connects the Cone's Dike and Chacala trails and follows alongside the marshes where wading birds can be seen in abundance. The Gainesville-Hawthorne Trail is a local favorite, a scenic greenway paved to provide best access for bikes, runners and other users. Don't let the pavement fool you though: Plenty of wildlife can be seen on this 16-mile trail that cuts through premier hammock forests while connecting the cities of Gainesville and Hawthorne.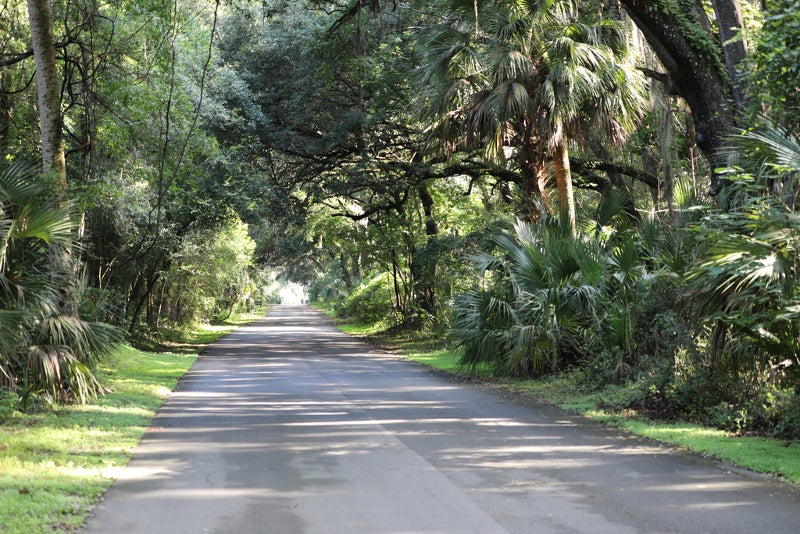 The vast acreage and abundant life of Paynes Prairie Preserve State Park is calling you. Come explore this wonderful example of ...the Real Florida.