Explore Peace River at Paynes Creek
Like the name suggests, the freshwater Peace River flows peacefully through the wooded areas of Paynes Creek Historic State Park. Formerly called "Rio de la Paz" by Spanish explorers, the river has a rich history of supporting the large population of Calusa Native Americans who occupied the area hundreds of years ago.
The plentiful amount of fish provided a constant source of food, and the freshwater provided over five million gallons per day of drinking water.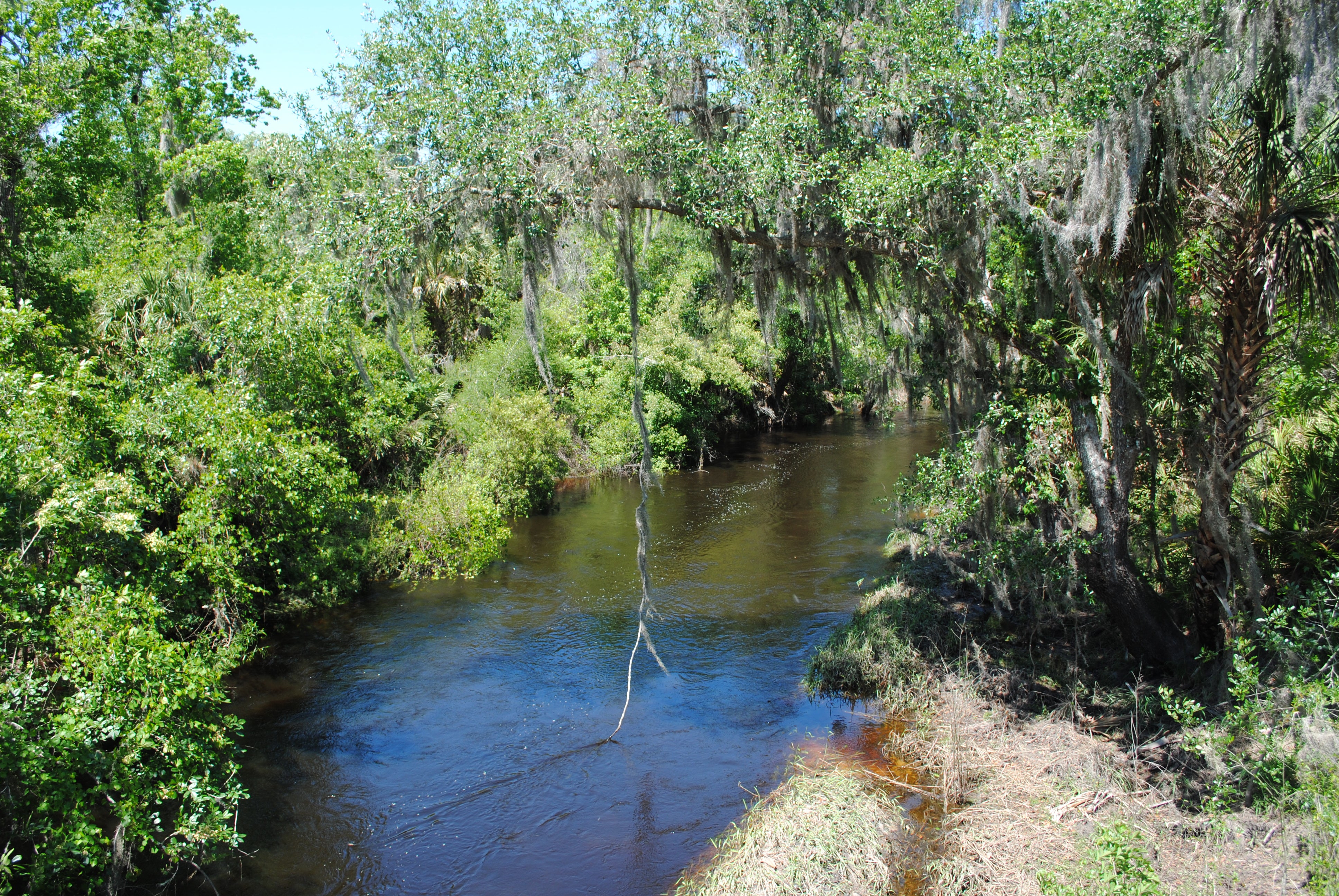 The gentle flow of the river makes canoeing easy, even for novice paddlers. As you glide through the waters, look around you at the bountiful greenery and enjoy the quiet wooded area. Keep an eye out for birds darting among the trees and turtles sunbathing on logs. You might even pass an alligator or two!
If you'd rather adventure by foot, take a shady hike along the river under the moss-covered branches of lofty cypress trees. Tread the same land that Native Americans and Spanish explorers walked many years ago. Take in the sights and sounds of this hidden piece of …the Real Florida.
Peace River is also a great place for fossil hunting. The slow current keeps the fossils well-preserved. The river, of course, was a place where many animals gathered. If you look closely, you can find the fossilized remains of mammoths, bison, alligators and mastodons as you sift through the sand and dirt.