Bird Watching at Blackwater Heritage Trail
Blackwater Heritage State Trail offers 8.1 miles of prime birdwatching tree line. This paved multi-use trail is in the northwest corner of Florida's Panhandle, which covers the northern area of the Sunshine State and offers forest, wetlands and marine habitats for birds.
The warm weather of the region makes the Panhandle a frequent summer nesting location for migratory bird species. Many birds native to the area never leave, making Blackwater Heritage State Trail an excellent place to bird-watch any time of the year.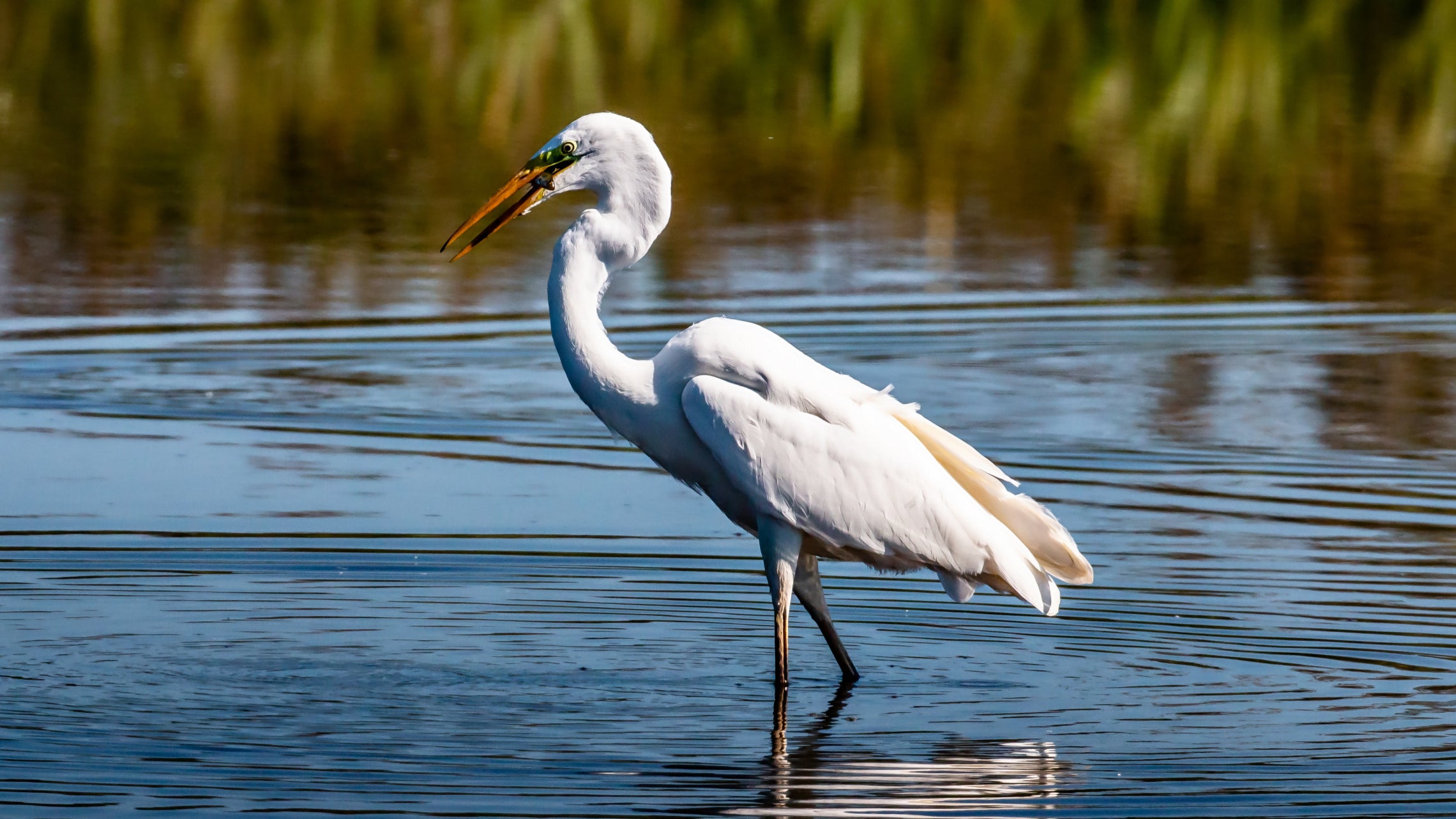 Many Panhandle birds require freshwater wetland habitats such as marshes and swamps for survival.
A large portion of the Blackwater Heritage State Trail traverses bay gall swamps and seep streams. The trail follows the historic Florida and Alabama Railroad bed that utilized the numerous streams as conduits to transport the freshly cut timber into the Blackwater River. Wetland birds construct nests on the edges of these streams, using clumps of mud and grass as building material.
Most Panhandle wetland birds are waterfowl, such as ducks, though Florida's wetland birds also include larger species, including the great blue heron, snowy egret, American bittern and white ibis.
Arboreal birds, many are known as songbirds, nest on tree branches and seldom come to the ground for foraging purposes. The trail's arboreal birds include the American robin, Northern cardinal, red-winged blackbird, boast-tailed grackle, blue jay and pine warbler.
Florida's state bird, the mockingbird, is an arboreal songbird often seen and heard along the trail.
The region is also home to woodpecker species - arboreal birds that build nests in tree cavities. The region's woodpecker species include the red-cockaded, downy, red-bellied and pileated. The red-cockaded woodpecker is an endangered species protected by the U.S. Endangered Species Act. Blackwater State Forest and the Blackwater River State park have an active program to reestablish the red-cockaded woodpecker.
Plan your next outing today! Pack your binoculars, camera and hiking gear for a roll or a stroll along the Blackwater Heritage State Trail. The birds are here and the opportunities are plenty, so bring your family and friends and create some memories!