Bike the Palatka-to-Lake Butler State Trail
One of the newer trails in the state park system, the Palatka-to-Lake Butler State Trail consists of 47 planned miles of paved trail and two main trailheads at Twin Lakes and Lake Butler.
Walkers, runners, cyclists, pets and inline skaters are welcome on this trail that will eventually stretch to the town of Palatka (and possibly farther) along the old Norfolk Southern Railroad track.
Buckle up your helmet and bring your water for this fun and heart-pumping trek across the central ridge of Florida. The initial section of the trail on the eastern side starts out directly parallel to Etoniah Creek State Forest. It is not uncommon to see wildlife at this eastern terminus, including shy deer and colorful songbirds.
Cycle through the towns of Florahome and Putnam Hall before traveling through the larger town of Keystone Heights, where you can easily stop for a snack or drink at one of the small businesses located nearby. Here, a 5.5-mile paved path connects the main trail to Mike Roess Goldhead Branch State Park, one of the best remaining examples of sandhill habitat remaining in north-central Florida, and an excellent setting for canoeing, swimming, hiking and more wildlife viewing.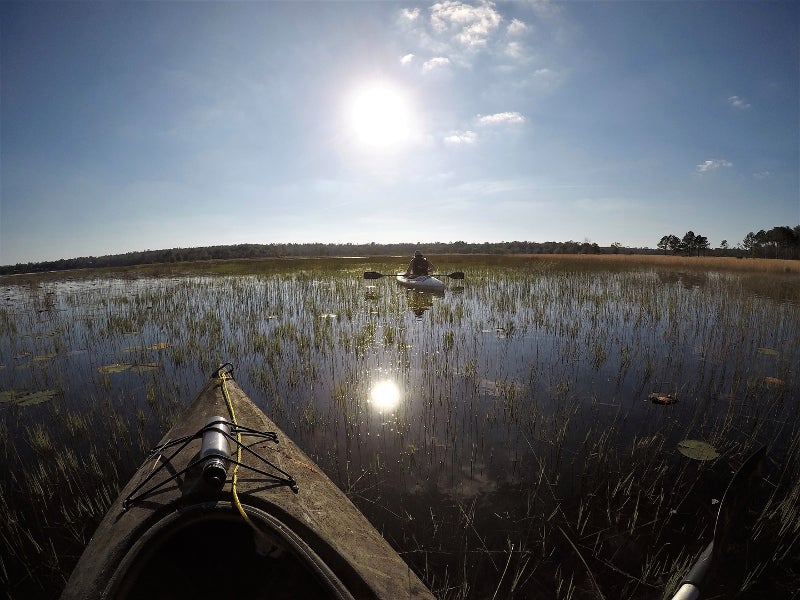 The next section of trail journeys for 19 miles from the Twin Lakes trailhead, passing by the Santa Fe Swamp Conservation Area, the city of Starke, and miles of mixed woods and open fields. A feeling of zen is all but inevitable as the miles pass, and you may not see another person for miles. 
Finally, come to the last 4 peaceful miles of the trail, ending at the Lake Butler trailhead. You will be pleasantly exhausted by your ride, eagerly awaiting the next time you can visit the trail.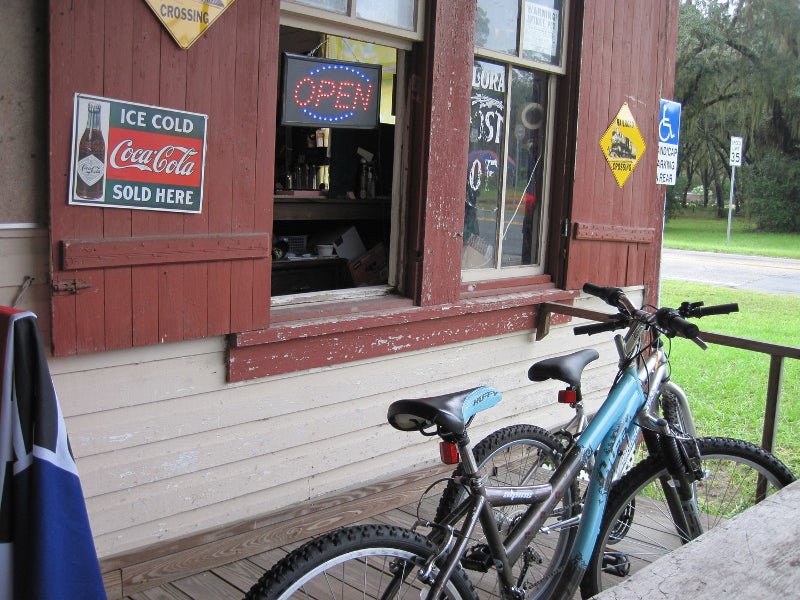 The two primary trailheads at Twin Lakes (Keystone Heights) and Lake Butler have bathroom facilities and water fountains, the perfect places to begin or end your journey. If you can't wait for the trail to finish construction or want to get more miles, know that only 2.5 miles separate this trail from the Palatka-to-St Augustine State Trail, another gem of the Florida Greenways and Trails system.
If you're searching for a bike ride with plenty of mileage, smooth sailing and a chance to connect with nature, then look no further than the Palatka-to-Lake Butler State Trail.
Safety Concerns
Helmets are recommended for all cyclists. Florida law requires helmets for cyclists age 16 and younger.
Bring water, sunscreen and bug spray.
Obey all traffic laws.
When bicycling on a trail or dirt road shared with hikers or equestrians, be respectful of others. Learn more about our state park rules and trail etiquette.
Bicycles, including electric bicycles, may be used on trails designated for bicycle use with the park system, consistent with Section 316.20655, F.S.
All bicycles should operate in a safe manner.
Please obey all posted speed limits.
Please be aware that cross traffic does not stop. It is the responsibility of the trail user to stop at all street intersections.