Bahia Honda Restoration Efforts
In September 2017, Hurricane Irma struck Bahia Honda State Park and severely damaged many of the ecosystems within the park. After the storm passed, volunteers and staff came together to remove debris, clear paths and begin the long road to recovery. Restoration efforts are still taking place to restore the beloved park.  
During the hurricane, much of Loggerhead Beach was washed away and the nearby parking lot destroyed. This area is a favorite stretch of beach for visitors, so park staff and park service leadership made restoring the beach a top priority. The road and parking lot were completely replaced and the road shoulder stabilized. The 3,000-foot stretch of beach was reopened in September 2018, only a year after the storm.


Environmental restoration helps make the park resilient in the face of future storms. Bahia Honda is home to many rare natural communities and imperiled native plants. After the storm passed, biologists determined which park ecosystems had suffered significant damage and how that would affect native plant species. Biologists then created a plan to restore these hurricane-damaged habitats.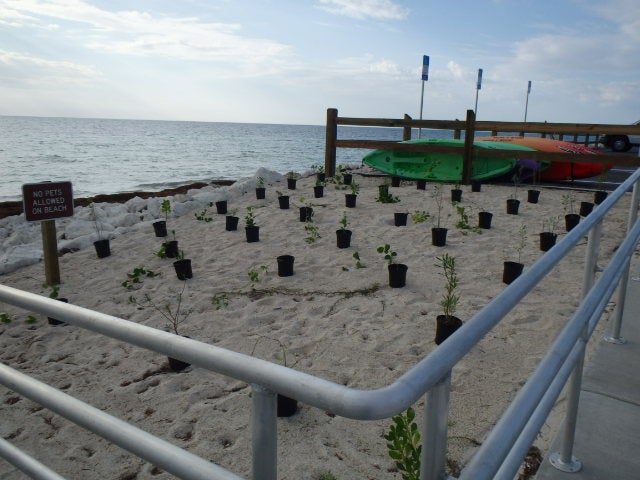 Hurricane Irma was not the first storm to hit Bahia Honda, nor will it be the last. But what is notable is that each time, people from all over the state come together to rebuild and renew the park that they hold so dear. The projects that have taken place here are a true testament to the spirit of resilience and perseverance that shines brightly at Bahia Honda State Park.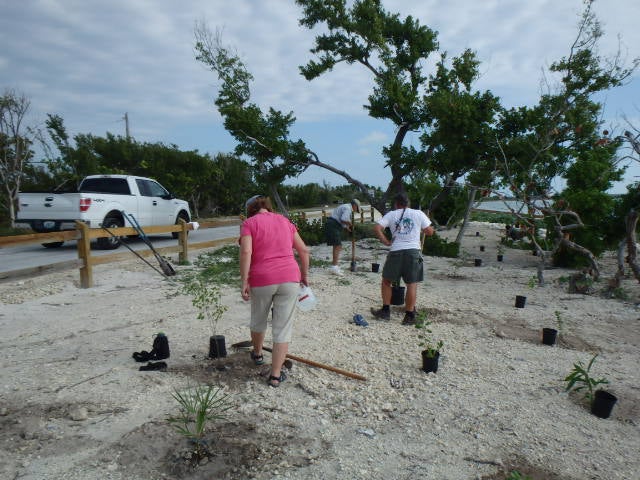 The Key Largo Hammock Nursery is a group of 25 volunteers who grow plants native to the Florida Keys, usually to sell them for the benefit of the park. Park biologists enlisted their aid for storm recovery and their focus shifted from commercial sales to conservation efforts. Nursery volunteers worked tirelessly to grow the plants to the appropriate size and health for out-planting in the park.
In 2018, over 500 native plants were planted at Bahia Honda State Park, partially restoring many of the communities that were swept away in the storm. Volunteers from the Key Largo Hammock Nursery were invaluable during this time of restoration.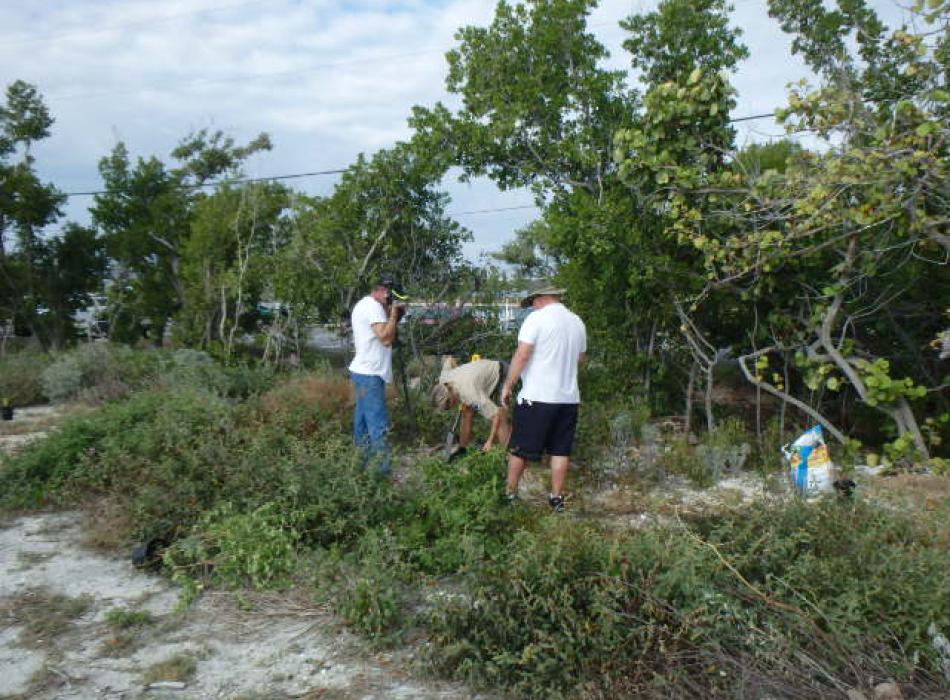 A group of volunteers planting plants from the nursery.