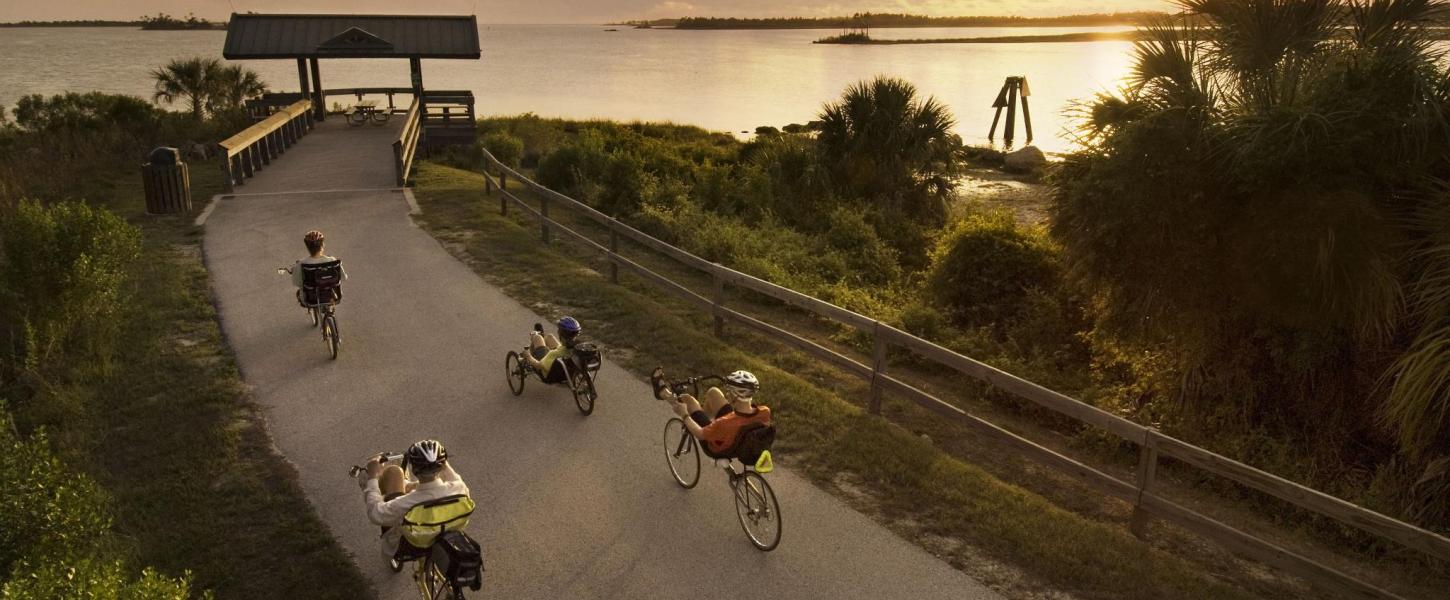 Withlacoochee Bay Trail
Temporary Closures
Effective Oct. 2-6, 2023: The end of the Withlacoochee Bay Trail may be closed because of powerline work.
Hours
8 a.m. to sunset, 365 days a year
Location
Contact Info
352-758-1000
Welcome to the Withlacoochee Bay Trail
The Withlacoochee Bay Trail traverses five miles west from the Felburn Park Trailhead to the Gulf of Mexico along the southern side of the former Cross Florida Barge Canal. This 12-foot-wide, multi-use paved trail runs adjacent to the barge canal for the first 2.5 miles and then switches its path to the south side of the berm that was created by the canal's excavation. The westernmost 2.5 miles of the trail run through scenic maritime hammock and salt marsh habitats.
Bicycling, walking or inline skating on the paved trail provide numerous opportunities to observe wildlife along the route.
5 miles (paved) on the Withlacoochee Bay Trail.
5.6 miles of equestrian trails: Red Trail 3.3 miles, Green Trail 2.3 miles.