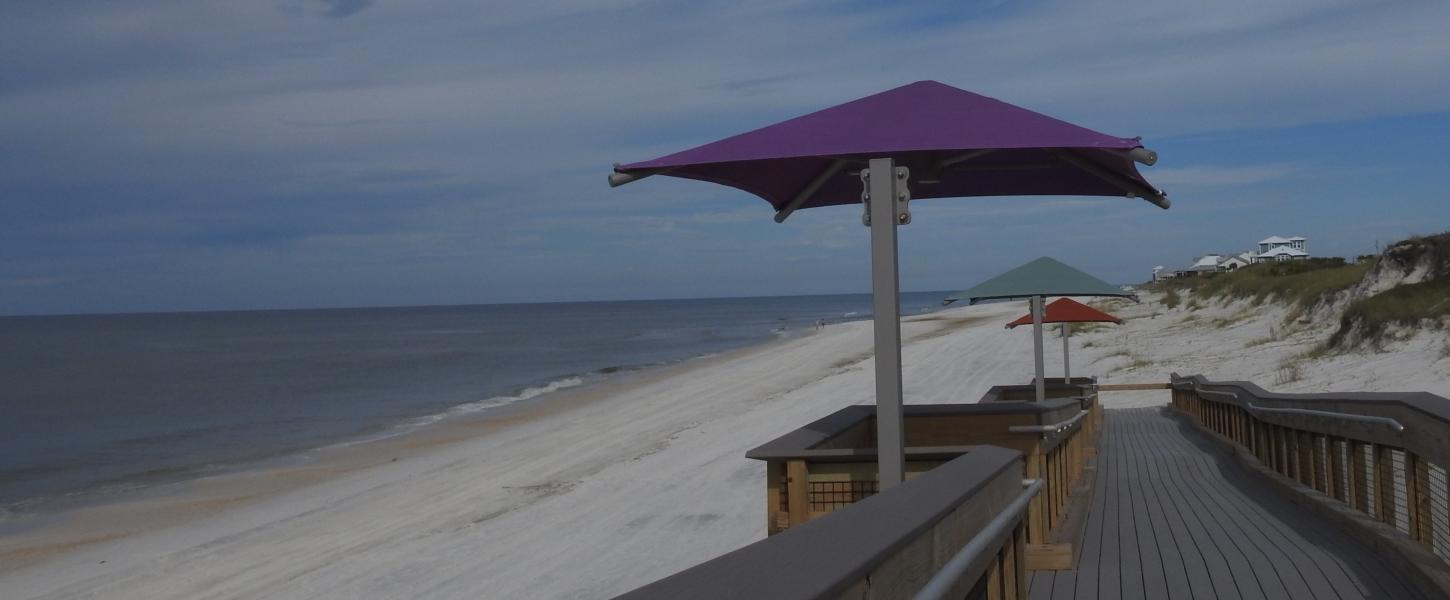 William J "Billy Joe" Rish Recreation Area
Discover white-sand beaches and turquoise waters
Accommodation Request
We are committed to providing reasonable accommodations to ensure that our visitors with disabilities receive equal access to our parks. To request an accommodation to assist with your visit, contact the specific state park to request an accommodation.
Cabins Available
Two family-style cabins are available for reservations at William J. "Billy Joe" Rish Recreation Area.
Hours
8 a.m. to sunset (Eastern time zone), 365 days a year
Fees
$6 per vehicle (two to eight people)
Location
Contact Info
850-227-1876
Welcome to William J "Billy Joe" Rish Recreation Area. 
Beautiful white-sand beaches and sea oat-covered dunes welcome visitors to the beach and the blue waters of the Gulf of Mexico. 
Stretching from the Gulf of Mexico across the peninsula to St. Joseph Bay, this 100-acre park provides an opportunity to explore the beach, the bay and the natural resources between.
This recreation area has been designated to provide recreational opportunities for people with disabilities, their families and their caregivers.
The recreation area offers day-use opportunities and an event hall. Boardwalks provide access to a mile of beach. Visitors can travel through the underground tunnel to the bayside to launch a canoe or kayak.
Our 4-foot-deep swimming pool with wheelchair access is now open for visitor use. We are also offering ranger programs covering different aspects of the park. In the future, we will be offering cabins for overnight accommodations as well as equipment rentals on site.