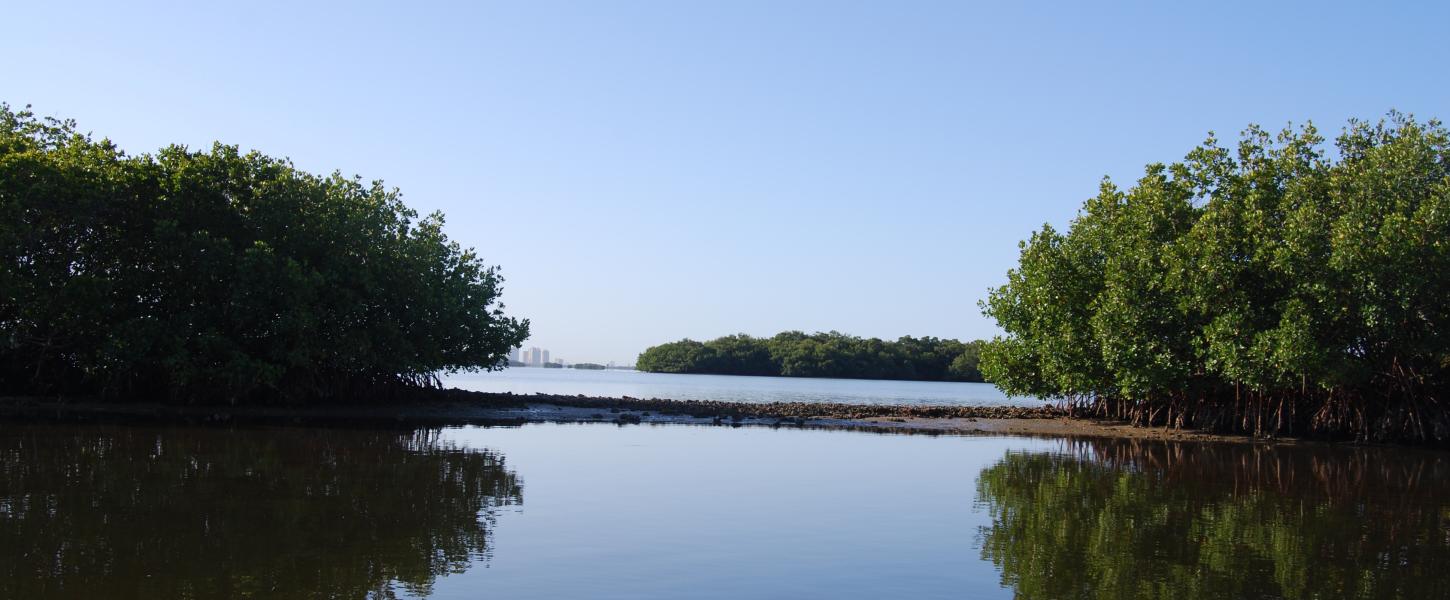 Mound Key Archaeological State Park
This remote island holds keys to Florida's ancient history and its people
Location
Contact Info
239-992-0311
Welcome to Mound Key Archaeological State Park
Framed in forests of mangrove trees, the shell mounds and ridges of Mound Key rise more than 30 feet above the waters of Estero Bay.
Prehistoric Native Americans known as the Calusa were non-agricultural hunting and gathering chiefdom that dominated the waters of southwest Florida for over 2,000 years. Mound Key is believed to have been the ceremonial center of the Calusa Indians when the Spaniards first attempted to colonize Southwest Florida in the early 1500s.
Located in Estero Bay, visitors typically launch from Koreshan State Park or Lovers Key State Park to access the park. 
The park is accessible only by boat and there are no facilities. Interpretive displays along the trail crossing the island help visitors discover the history of the island. Mound Key is managed by Koreshan State Park, in Estero.