Staff Spotlight, Deysi Tobar
Deysi Tobar, Park Services Specialist
Deysi has a passion for animals and nature. Joining the team at Oleta River was a natural fit for her talents and her passions.
Deysi is originally from Guatemala but has lived in Miami since she was 3 years old. 
With animals and nature being her biggest passions, she started with the Florida Department of Environmental Protection as a volunteer at Oleta River State Park. She has fallen in love with the duties and responsibilities of being a park representative.
As a park volunteer, she had the opportunity to help animals such as manatees, pelicans and other native animals. This experience motivated her to become a park ranger. Being a park ranger continued to spark her interest and motivated her to apply for her current position as park services specialist. In her current role, she continues to work with animals but has extended her work to include recruiting volunteers, coordinating special events and park programs, and working with outside agencies and Friends of Oleta River to share her experiences and help others learn about the Real Florida. 
She is a dependable, follow-through co-worker whose patience and passion for learning and sharing knowledge are exemplary.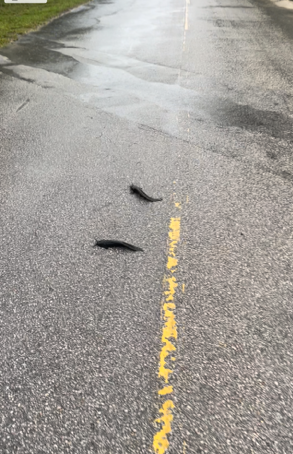 Deysi's love for nature and conservation made her a seamless fit for working with the Florida Park Service. She likes to do everything in her power to preserve, protect and interpret. One of her most memorable park moments occurred when she had the opportunity to pick up walking catfish off the park drive. She never knew such a thing existed and found it intriguing. 
Deysi's interests outside of work includes music, kayaking, fishing reading, her dog and photography.  
If she could be anywhere other than Florida right this minute, it would be Guatemala. When asked why, she explained, "I just want to go back to stay rooted and connected to the experiences of my culture."
Deysi Tobar has made a fantastic addition to the Florida Park Service.