Paddle Florida's Waterways
Paddlesports are popular for exploring natural Florida
People frequently look for ways to explore and enjoy Florida's freshwater springs, rivers and lakes. Estuaries, bays, the Gulf of Mexico and the Atlantic Ocean are also enticing, with scenic vistas and opportunities for swimming or fishing. Bring along a waterproof camera to document the dolphins, manatees, waterfowl and wading birds you may encounter along the way.
Canoeing, kayaking or stand-up paddle are great for getting on the water. As a bonus, you'll tone your core, arms and legs while getting an upper-body workout. The rowing movements are brisk, increase your heart rate and improve your cardiovascular health.
Quiet surroundings are good for reducing stress, and sunshine is a great natural source of Vitamin D. Paddlesports can be enjoyed alone, with a friend or in a small group.
Paddlesports in Florida
Paddling at Florida's State Parks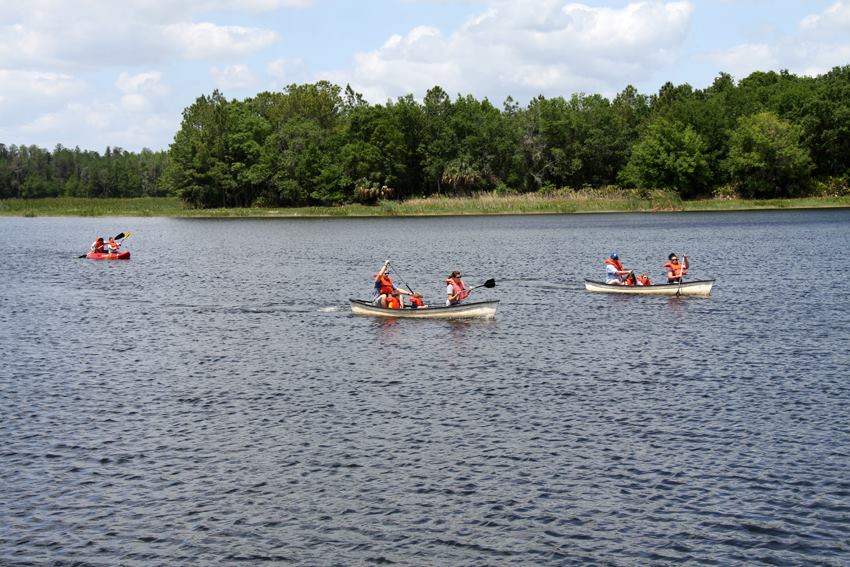 Many of Florida's state parks offer the opportunity for paddlesports such as canoeing, kayaking or stand-up paddle boarding. In some cases, you may be able to rent equipment at the park.
Paddlesports around Florida
The Office of Greenways and Trails has compiled a comprehensive guide featuring paddle trails in Florida. 
Florida Circumnavigational Saltwater Paddling Trail
The 1,515-mile Florida Circumnavigational Saltwater Paddling Trail stretches around Florida from Big Lagoon State Park in Pensacola to Fort Clinch State Park, near the Georgia state line.
Safety Recommendations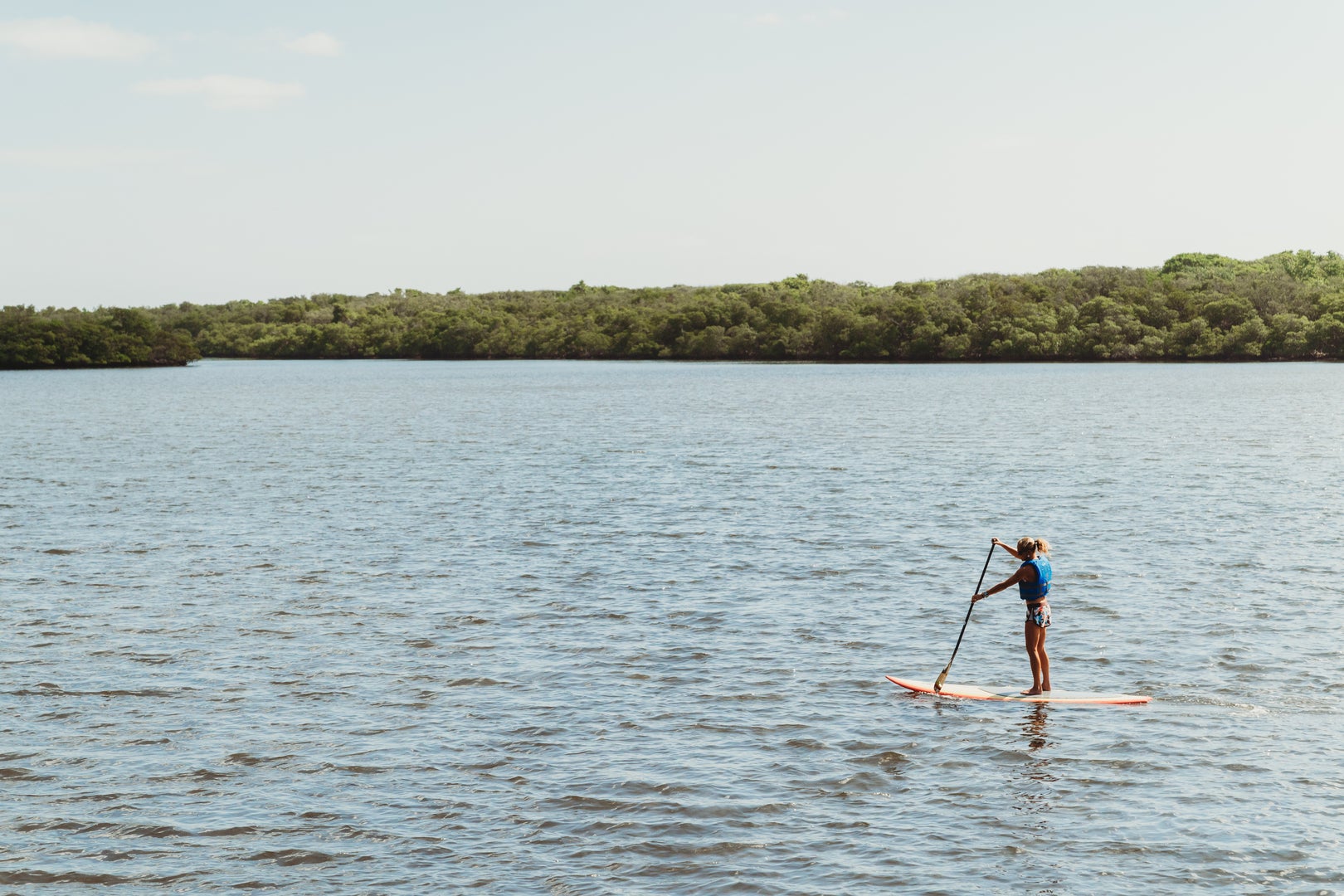 Paddlers should know waterway conditions and be aware of water levels and currents. Always wear your personal floatation device and bring a sound-producing device such as a whistle.
Don't forget food, water, bug spray and sunscreen. Remember to help protect the environment and observe the principles of Leave No Trace.
Resources