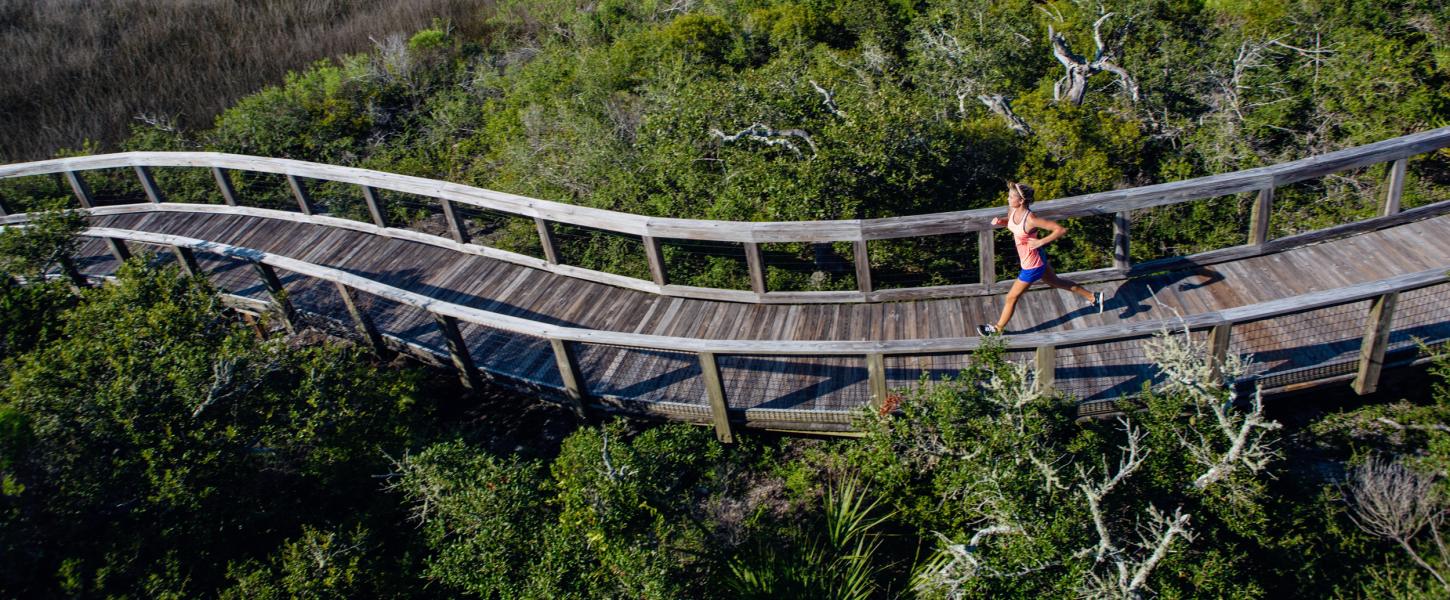 Big Lagoon State Park
704 upland acres separate the mainland from Perdido Key and the Gulf of Mexico
Boat Ramp Closure
The boat ramp area is temporarily closed for improvements. The ramp, parking area and small picnic area adjacent will be inaccessible while the project is underway. Planned improvements are scheduled to include sewer connection, replacement of restroom building, increase in available parking and addition of a second ramp. The reopening of the boat ramp area is anticipated for late spring 2020. Thank you for your patience and understanding as we work to make the park safer and more enjoyable for our visitors. 
Temporary Boardwalk Closures
Portions of the boardwalk system at the East Beach Picnic Area will be temporarily closed as staff works to re-deck the existing boardwalks. Thank you for your patience as we work to make the park safer for your enjoyment.
Temporary Playground Closure
The campground playground has been removed due to safety concerns. The swings in the campground remain safe and are available for use. Also, the playground at the West Beach Day Use Area is temporarily closed for repairs.
Location
Contact Info
850-492-1595
Welcome to Big Lagoon State Park
Natural communities, ranging from saltwater tidal marshes to pine flatwoods, attract a wide variety of birds, especially during the spring and fall migrations.



Think of Big Lagoon State Park as a gateway. It not only offers swimming, boating, fishing, camping, hiking and paddling, but adventurers also can begin or end a 1,515-mile sea kayaking journey on the Florida Circumnavigational Saltwater Paddling Trail around the entire state. The top half of a kayak embedded in sand marks the launch site along with a box containing a weathered log book.
The park is also a gateway for the Great Florida Birding and Wildlife Trail. The park is a stopover for more than 23 species of wood-warbler and a variety of ducks, sandpipers and black-bellied plovers. Bring binoculars or borrow a pair from the ranger station and roam the shore and extensive coastal forest, or climb the three-story observation tower for a bird's-eye view.
Begin your outdoor adventure at Big Lagoon State Park!