Volunteer Spotlight, Volunteer Team 2022-23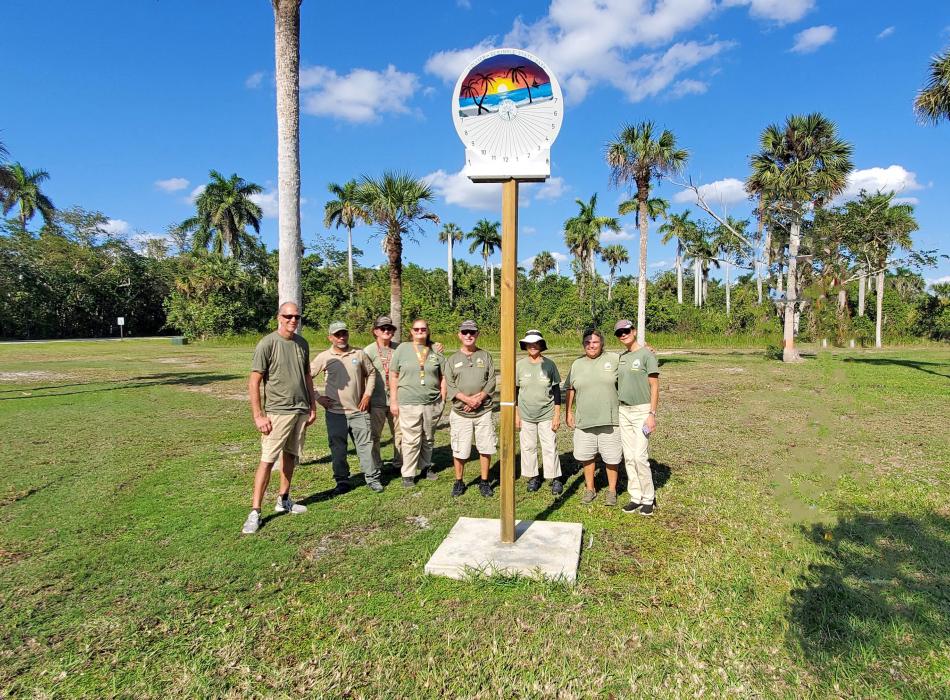 Collier-Seminole State Park Volunteers show off the newly installed Sundial at the Boat Basin.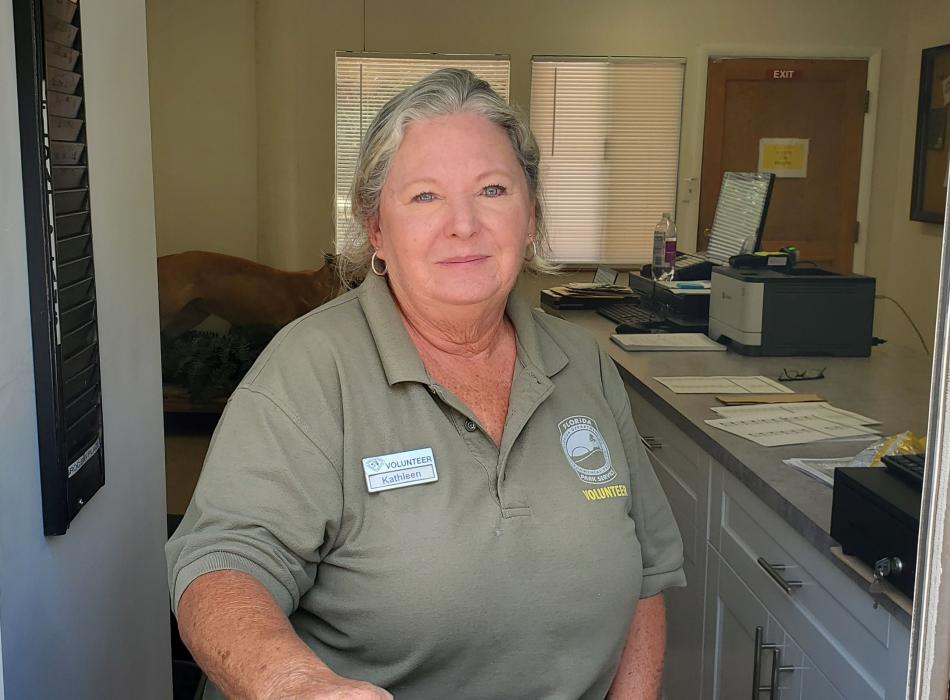 Park Resident Volunteer Kathleen Beebe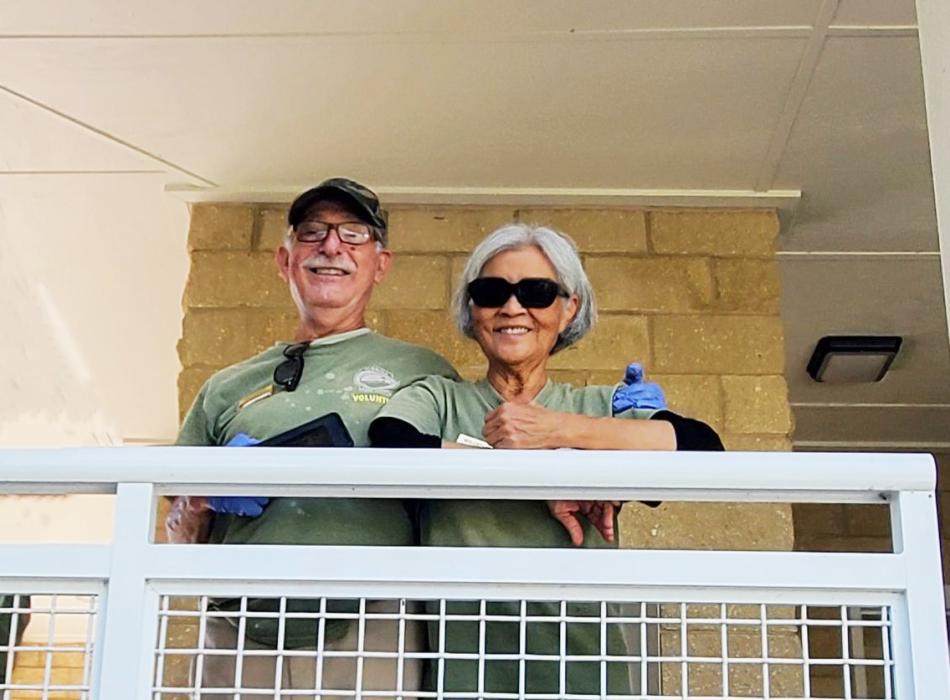 Park Resident Volunteers John Leonetti & Shih Calli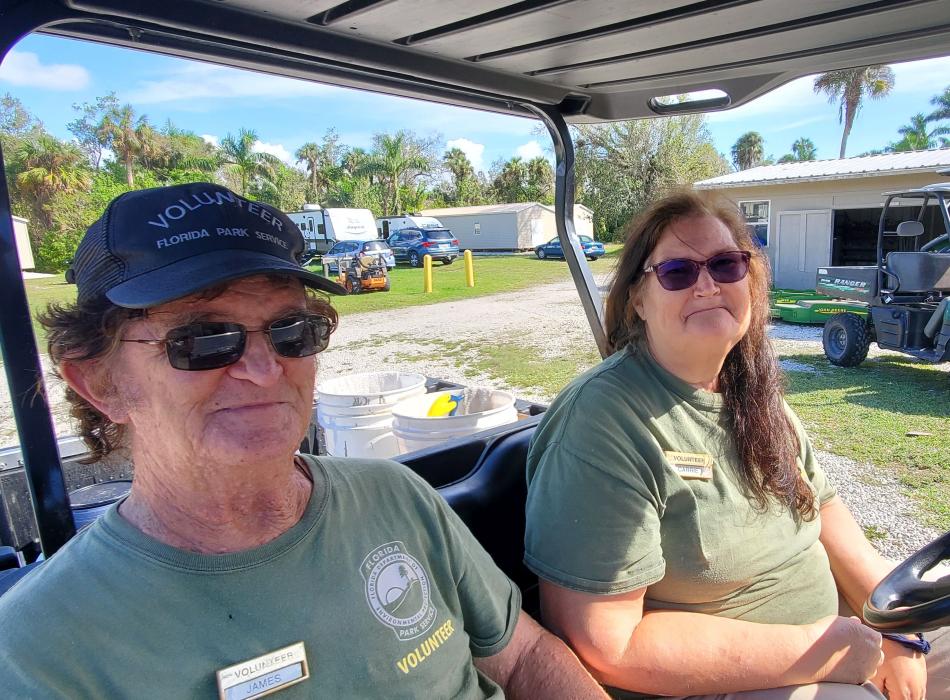 Park Resident Volunteers James and Carrie Holliday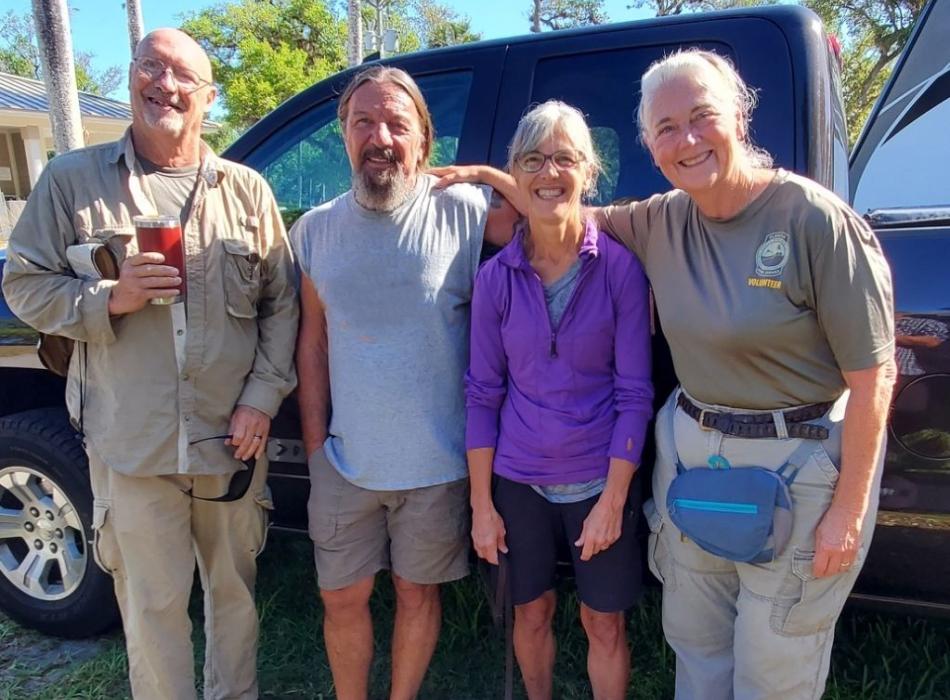 Park Resident Volunteers: Camphosts Charlie and Leslie Johnson (center) with Detail Volunteers Rex and Mary Pat Bretthauer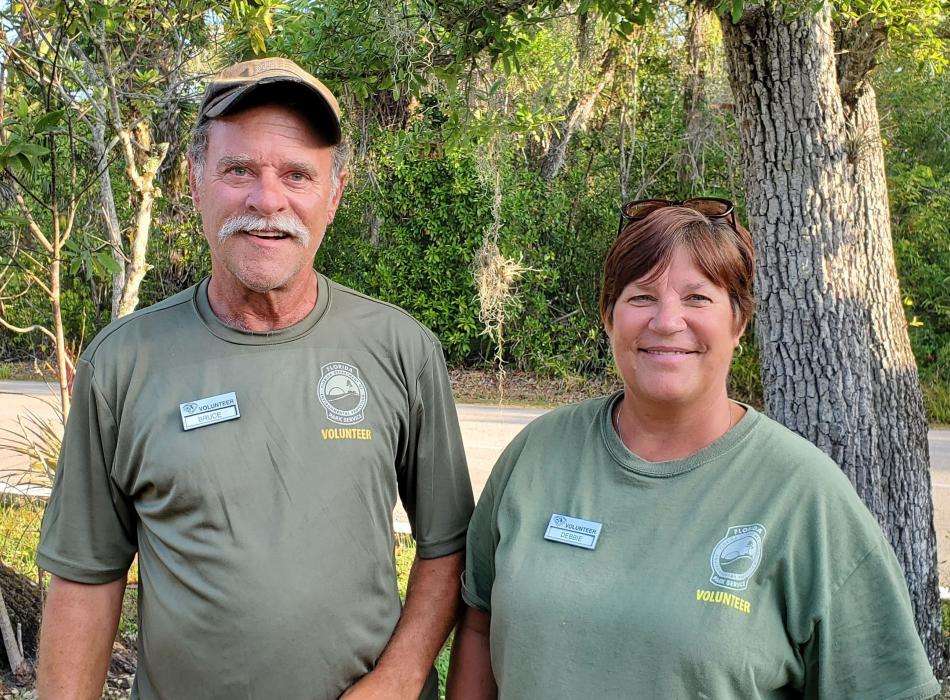 Park Resident Volunteers Bruce Smith and Debbie Saarinen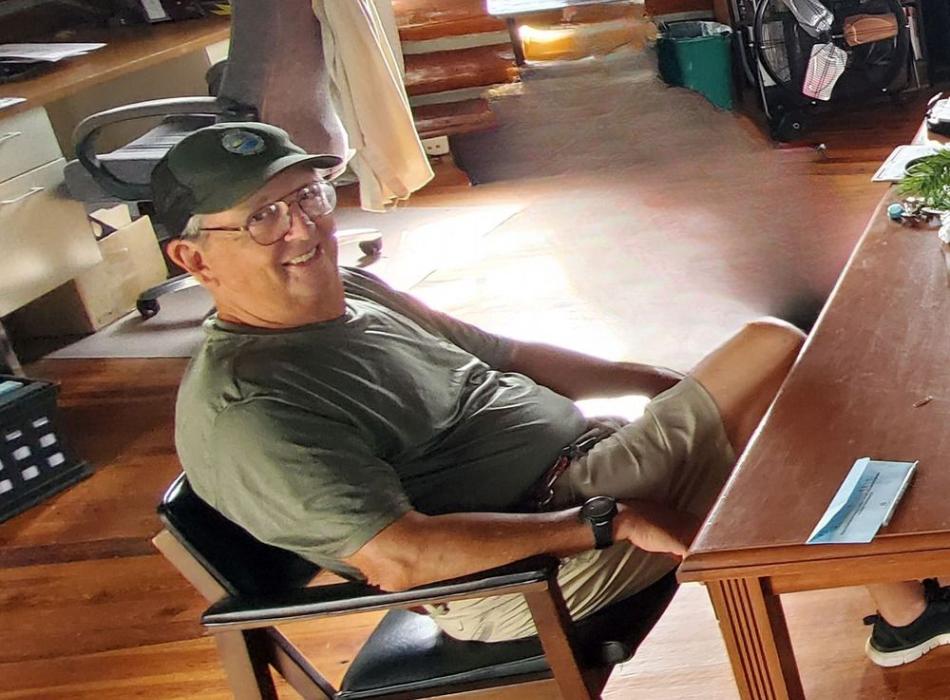 Park Resident Volunteer Bob Hastings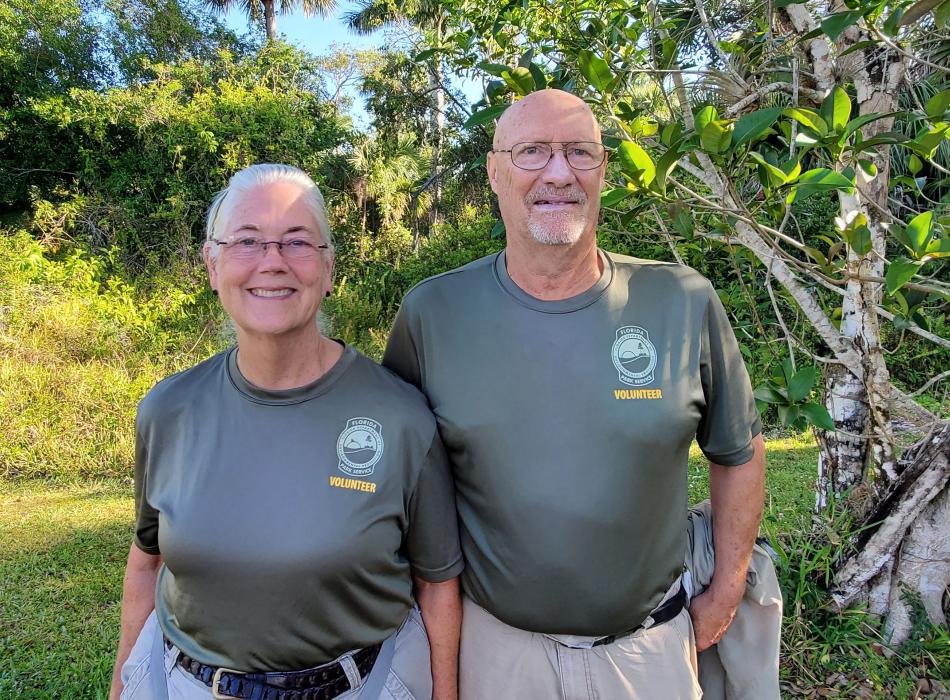 Park Resident Volunteers Mary Pat and Rex Bretthauer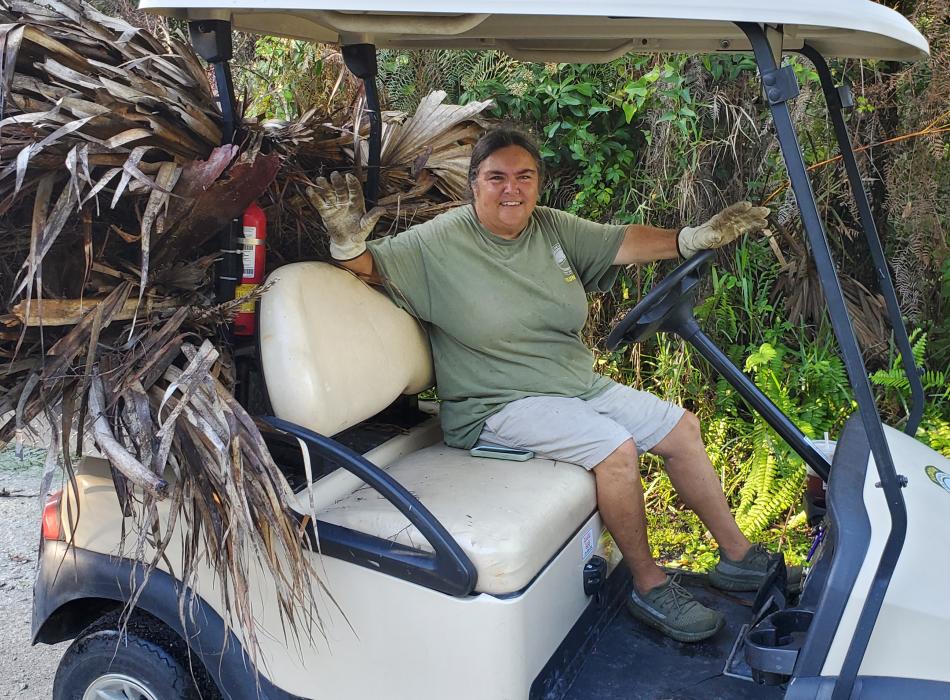 Local Volunteer Robyn Pritchard
Resident Park Volunteer, David Bird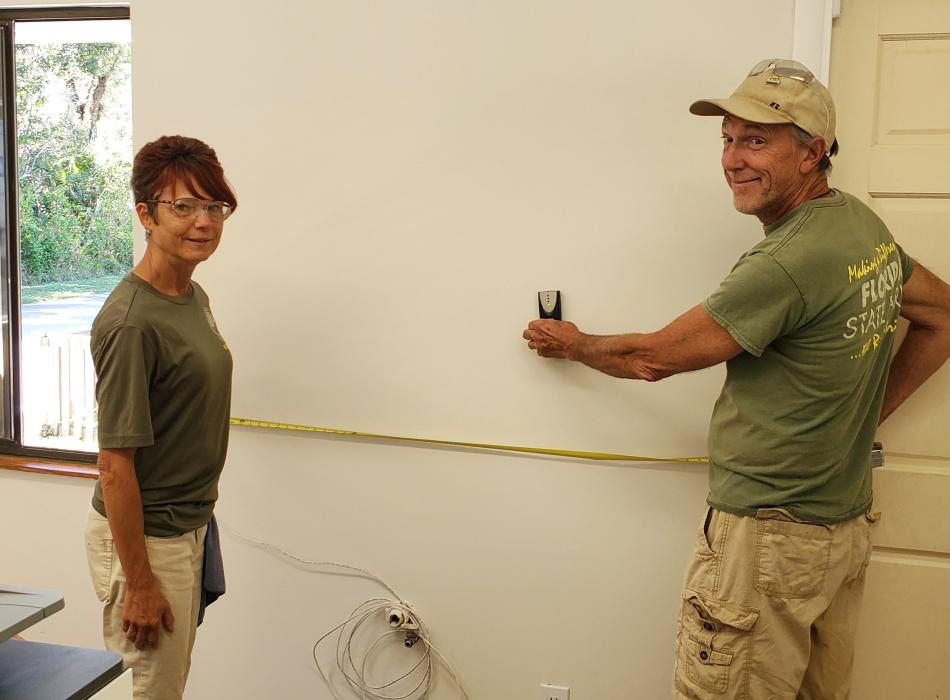 Resident Park Volunteers, Linda and Eric Finkbeiner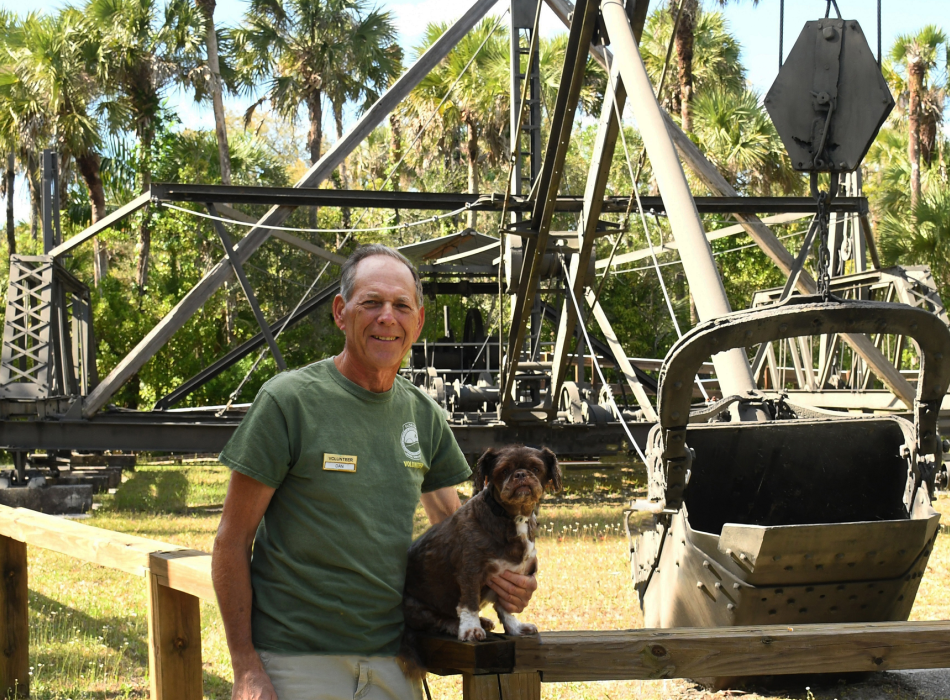 Park Resident Volunteer Dan Huebner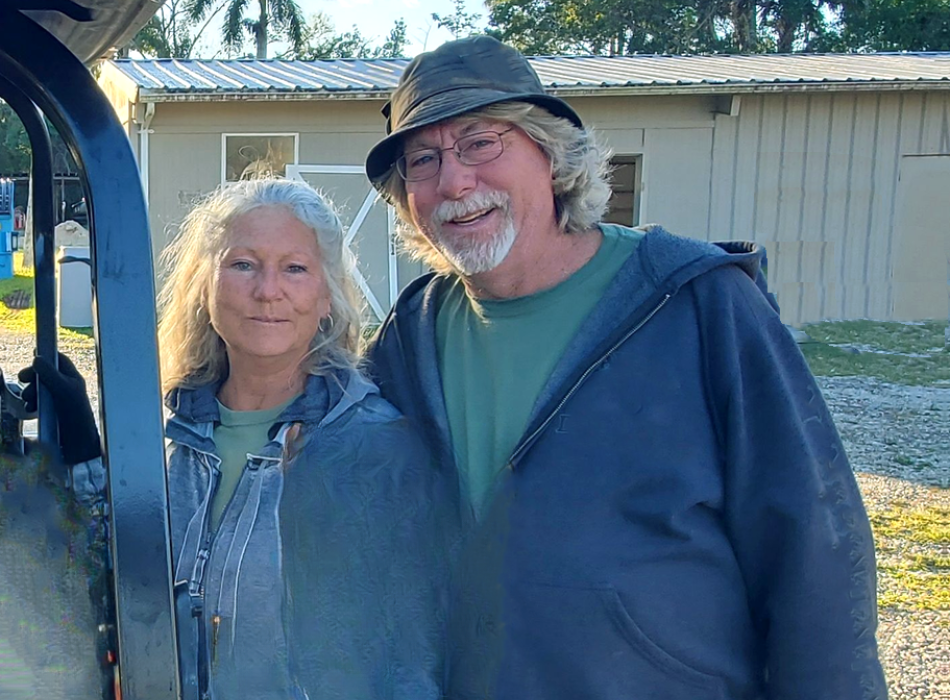 Park Resident Volunteers Jayne and Jim Lindsey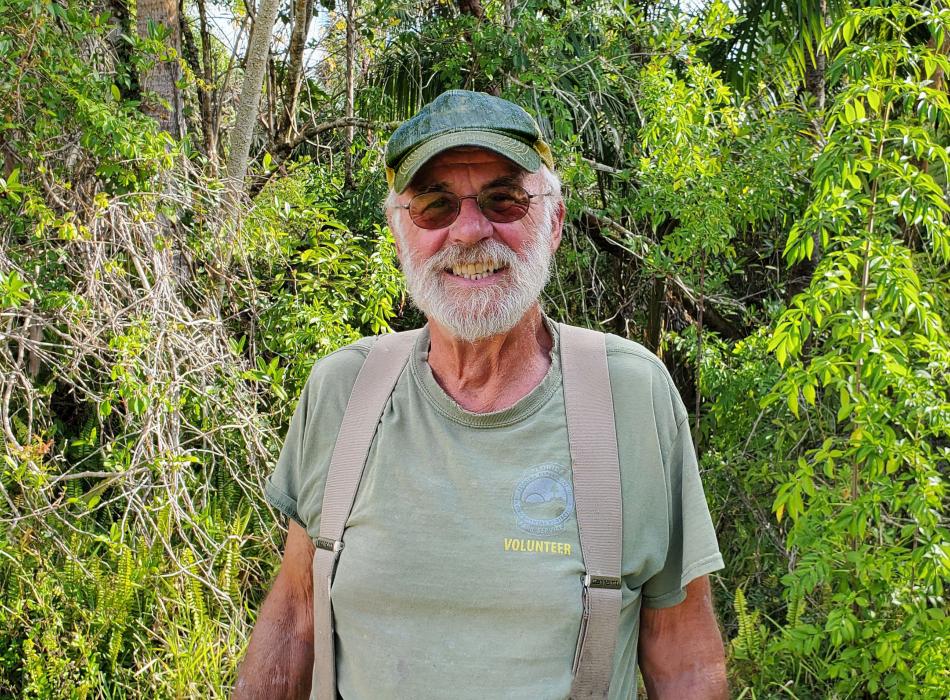 Park Resident Volunteer Charlie McEnnis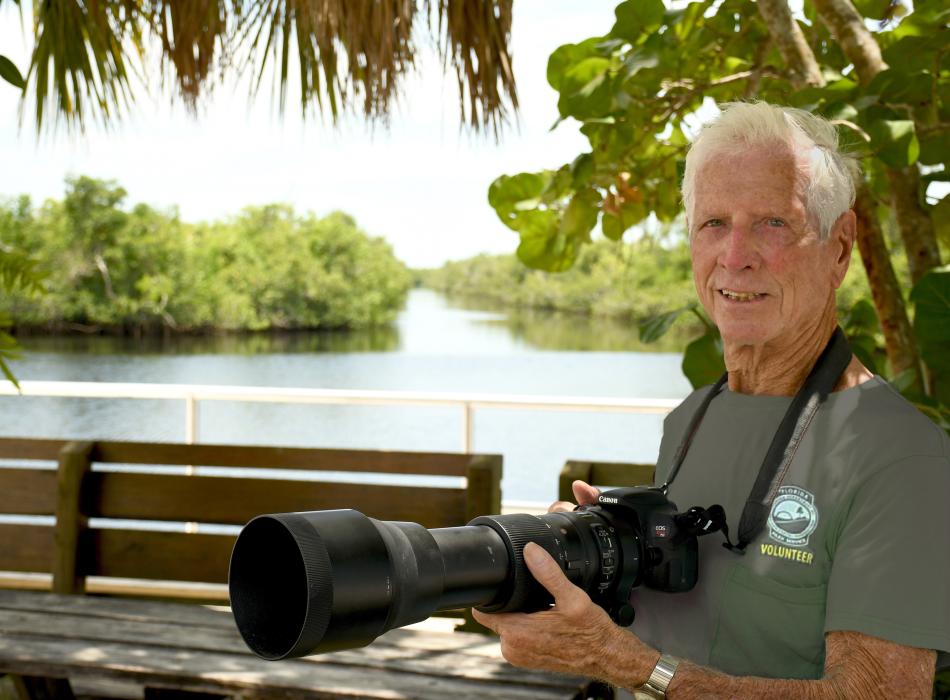 Local Park Volunteer Paul Allen
Sungazing and Stargazing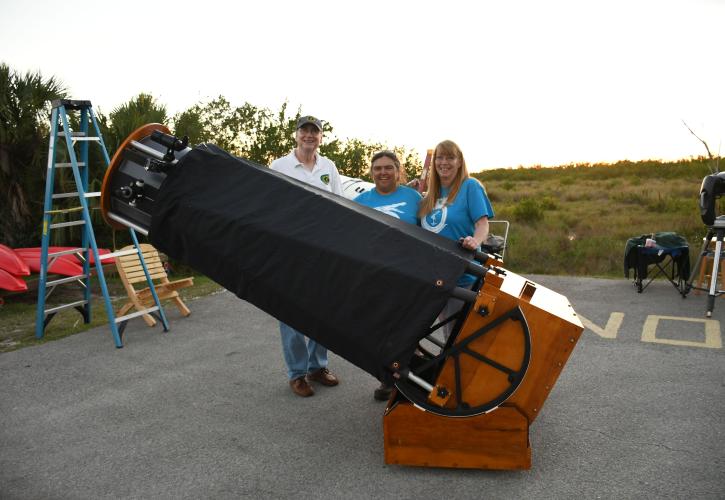 Everglades Astronomical Society members Mike Usher, Robyn Pritchard and Jackie Richards stand behind Mike's homemade telescope.
Close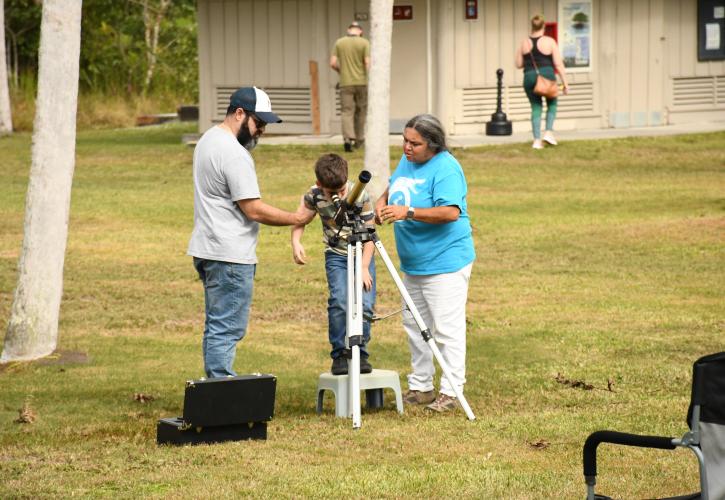 Everglades Astronomical Society President Robyn Pritchard guides park visitors and instructs them to view through a special solar telescope safely.
Close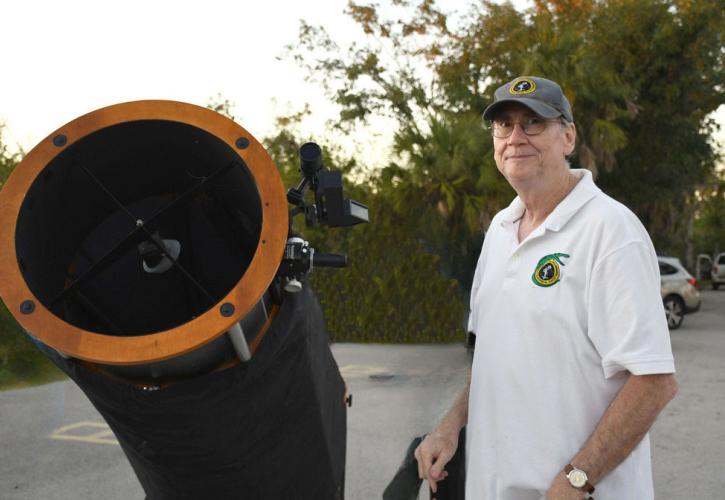 Everglades Astronomical Society Vice President Mike Usher
Close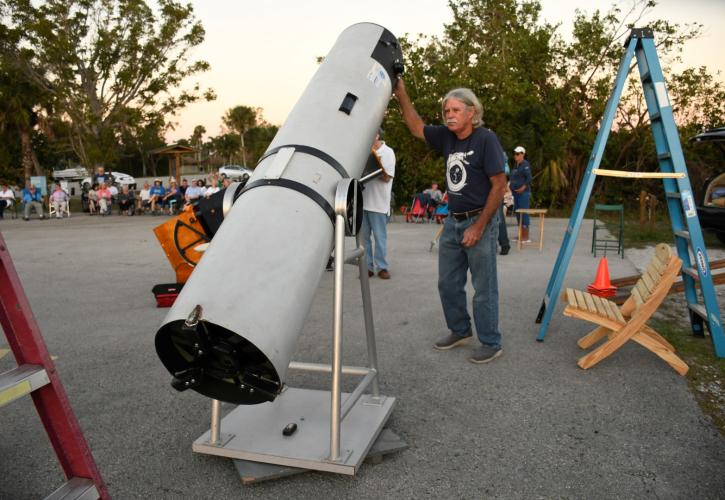 Everglades Astronomical Society telescope.
Close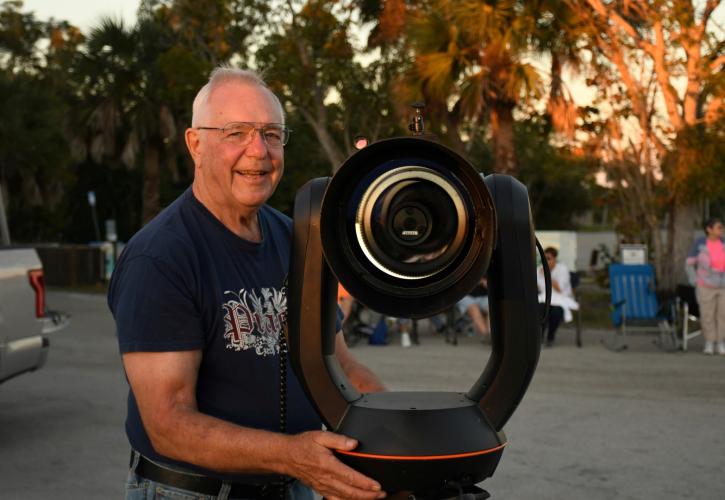 Everglades Astronomical Society telescope.
Close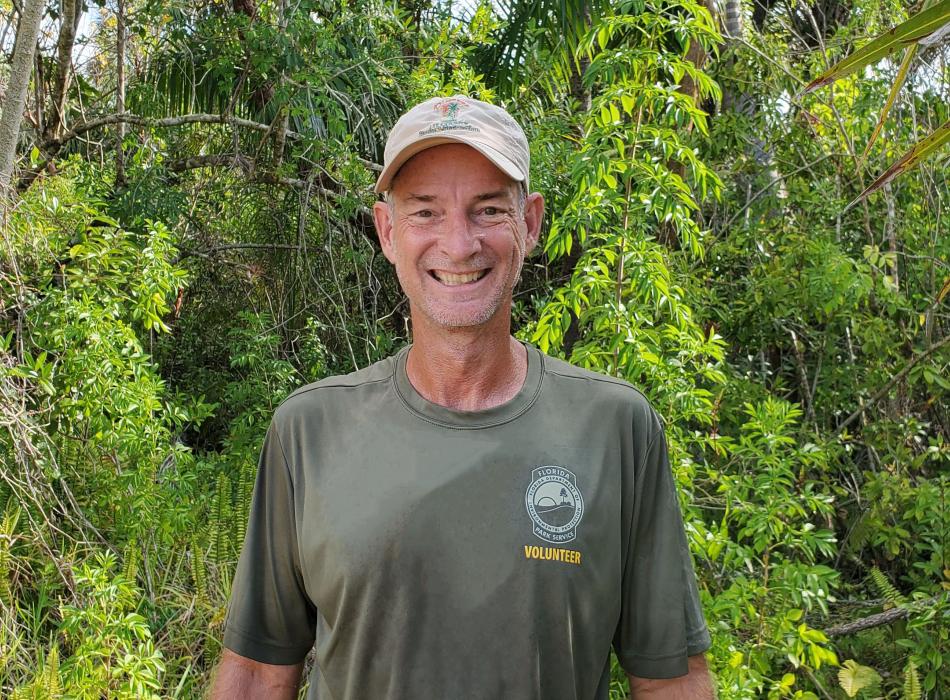 Park Resident Volunteer David Bird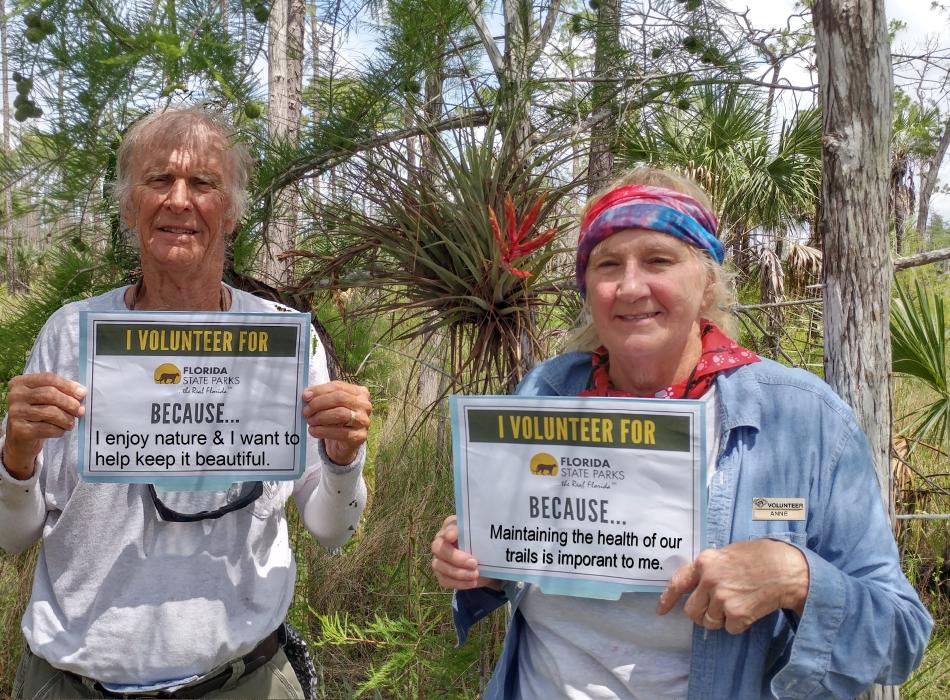 Long-time Local Volunteers Anne and Andy Rozite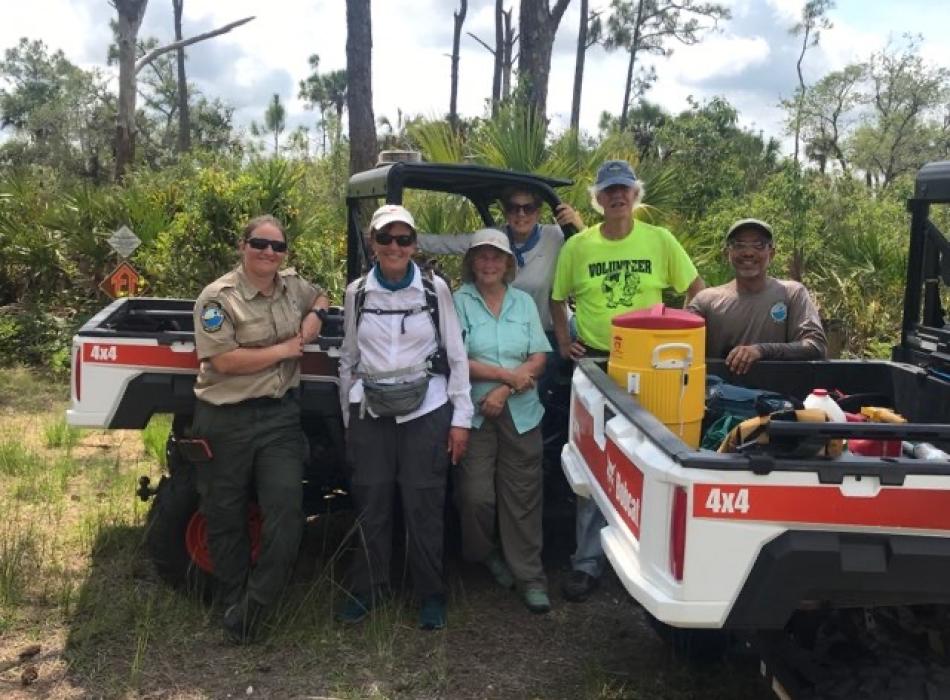 Alligator Amblers chapter of the Florida Trails Association with park staff.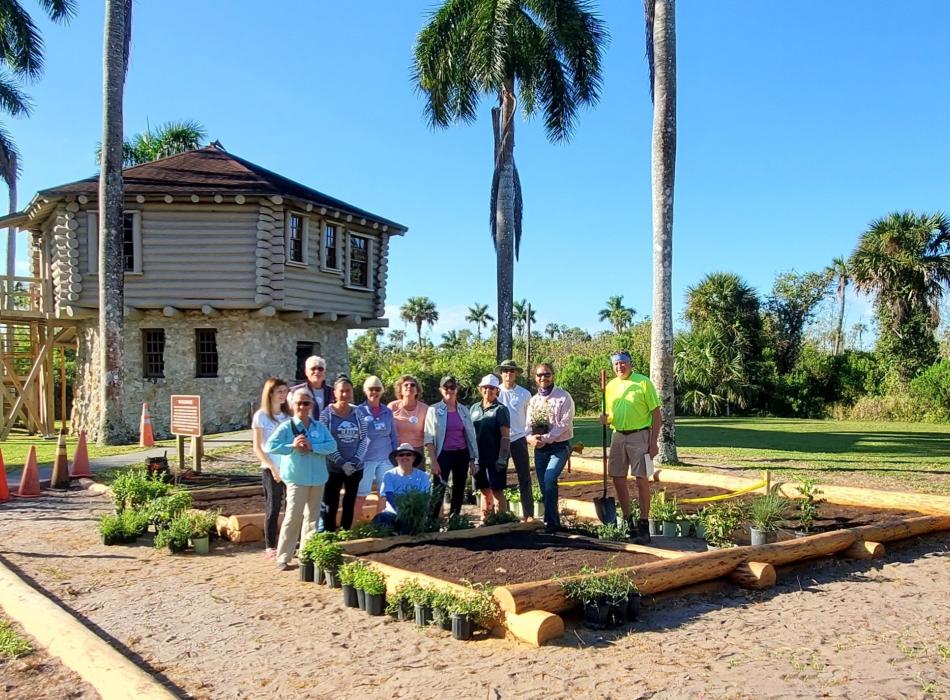 Naples Native Plants chapter of the Florida Native Plant Society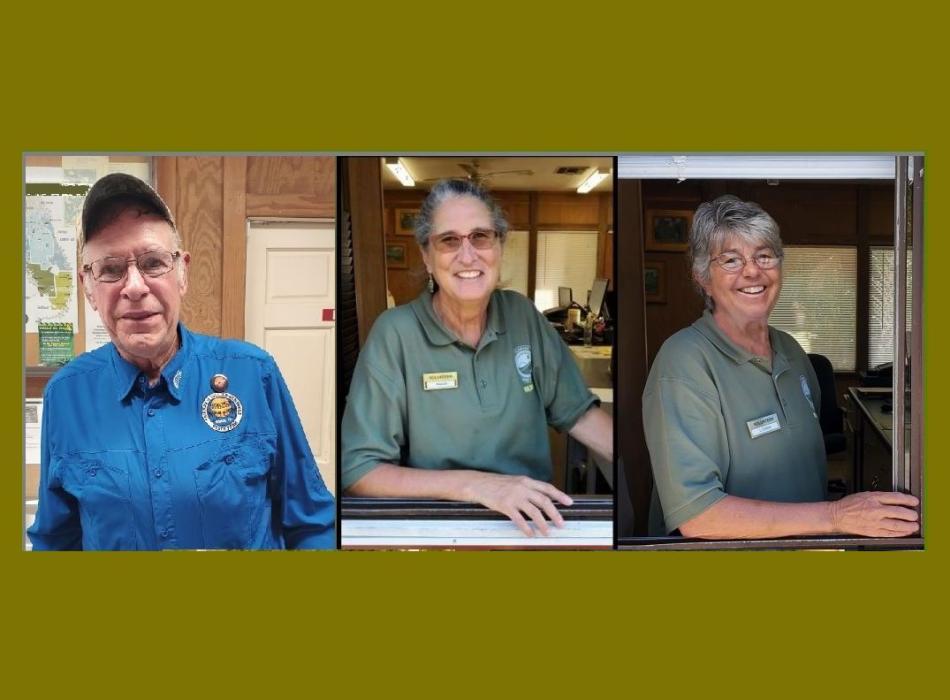 The Friends of Collier-Seminole State Park Officers: John Cordts President, Paula Stiffler Vice President, and Lonna Reynolds Treasurer.