Volunteer Spotlight, Doe Schuster
Dolores 'Doe' Schuster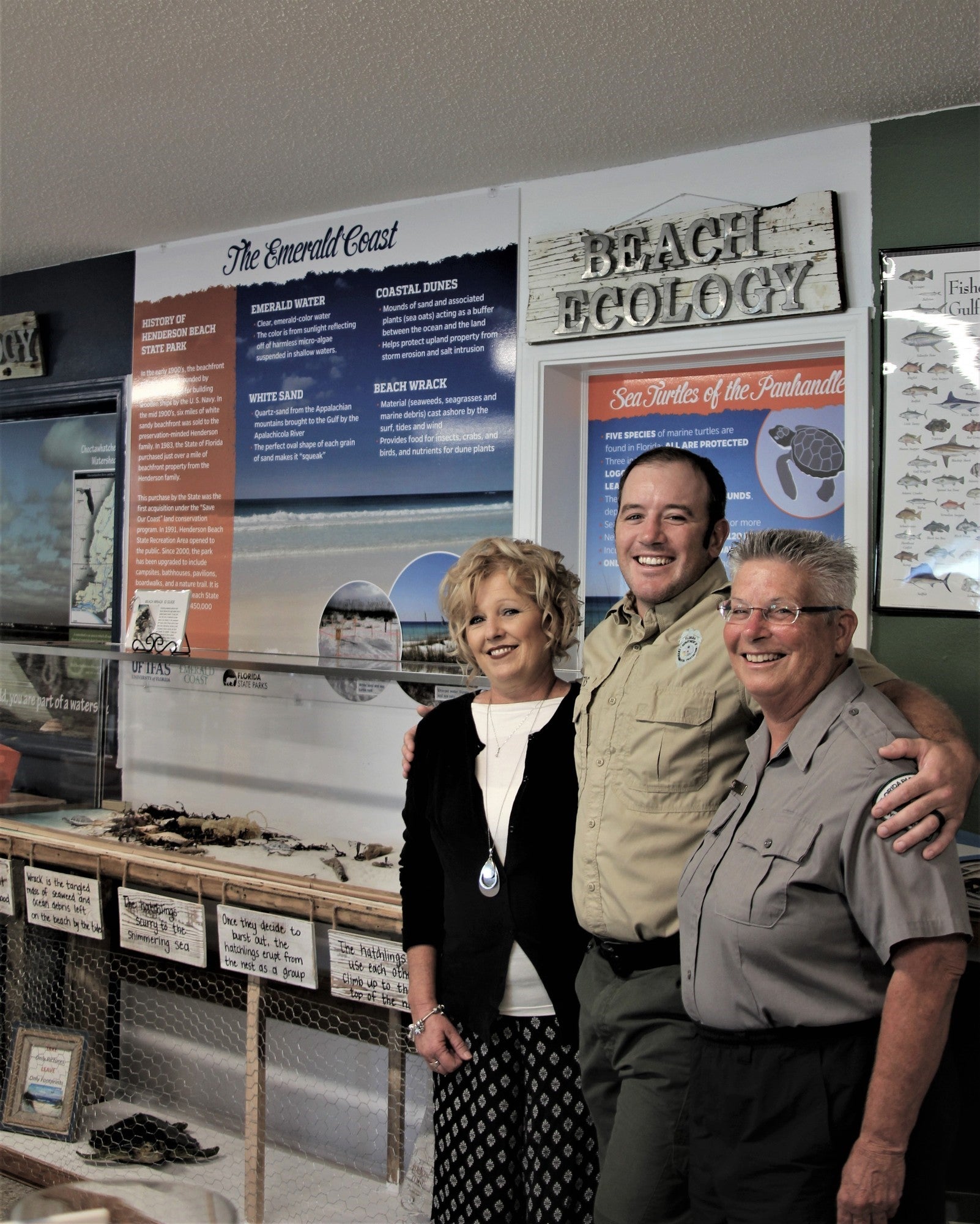 Doe is a steadfast friend and avid supporter of the state parks since 2008. She is renowned for her genuine passion and dedication to interpreting the Real Florida, promoting park volunteer opportunities, organizing complicated schedules and her constant upbeat attitude.
She is the creative mind and core of the interpretive program at Henderson Beach State Park. Doe develops new programs such as about marine debris, camping skills, trail hikes, bird watching, sea turtle conservation, and how animals use their five senses. She has assisted with the Dunes in Schools and other outreach programs educating more than 3,000 school children annually.
Doe is a native Floridian, born and raised in Miami.  She has always loved being outside, especially at the beach.  After graduating from college, she moved to Georgia and has been trying to move back to Florida ever since. When Doe and her family were trying to decide where to go on vacation, they always chose Florida.  They soon discovered the best way to vacation in Florida was camping in the state parks and have so many happy memories at the various parks they camped at. On one trip, she talked with a ranger at Henderson about the campground host volunteers and immediately filled out an application.  She was still teaching at the time, but could volunteer in the summer months. 
When asked why she chose to volunteer at Henderson Beach State Park Doe said, "It's this little piece of the Real Florida hidden away in Destin, a very popular resort town. The more I explored and discovered what Henderson had to offer, I wanted to tell others about the park and its resources. Lynda Smith and Sasha Craft got me started as an interpretive volunteer. For my first program I read a story and shared my knowledge about seashells. It just doesn't get any better than being on Henderson's white sandy beach, with the emerald water in the background, talking to visitors, young and old."