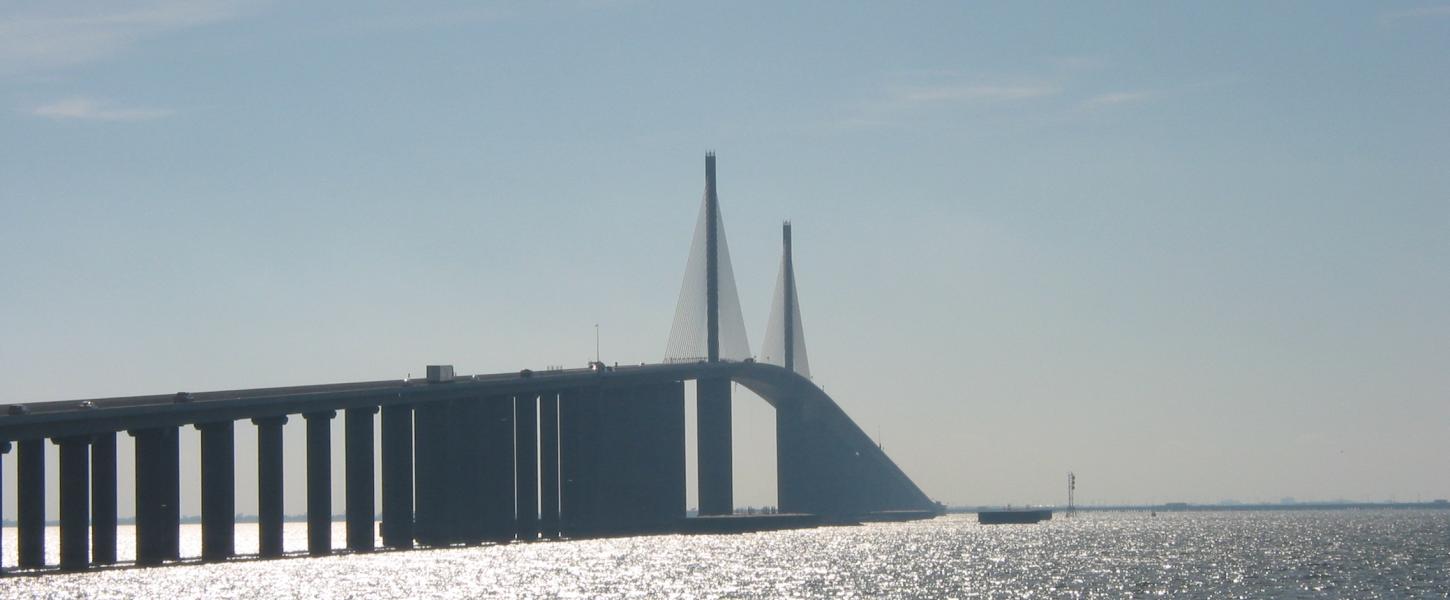 Skyway Fishing Pier State Park
massive fishing pier spanning Tampa Bay, creating a unique spot where anglers can catch the big one
Hours
24 hours a day, 365 days a year
Fees
$4 per vehicle, plus $4 per adult
Location
Contact Info
727-865-0668
Welcome to Skyway Fishing Pier State Park
When the new Sunshine Skyway Bridge was built over Tampa Bay, connecting St. Petersburg with Sarasota, the old bridge was turned into the world's longest fishing pier.
Anglers love being able to park their cars within a few feet of their favorite fishing spot. The bridge is lighted at night, so anglers can see to rig a line and bait the hook, and get a good look at their catch. The light also attracts many species of fish after sundown.
Common catches include snook, tarpon, grouper, black sea bass, Spanish mackerel, king mackerel, cobia, sheepshead, red snapper, pompano and many more. Snacks, drinks, bait and fishing supplies are available for purchase.