Youth and Group Camping at Myakka
Non-Potable Water
Effective May 11, 2023: Drinking water is temporarily unavailable at Myakka River State Park. Please remember to bring your own water. Bottled water is also available at no cost at the ranger station from 8 a.m. to sunset.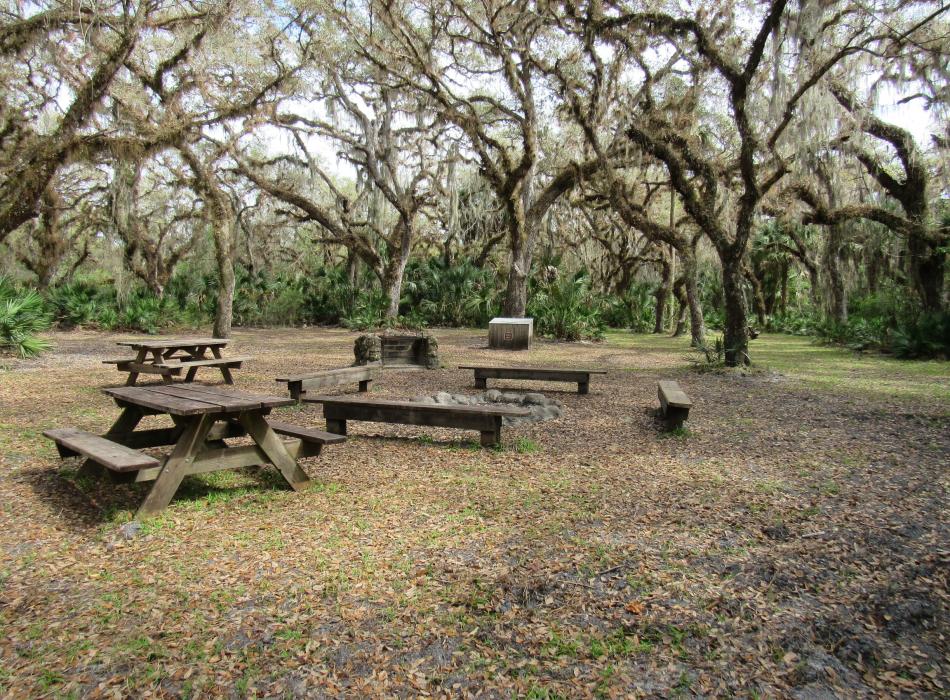 Overview of Myakka Youth Area 3
Myakka's group camping areas are for organized, non-profit groups, with special privileges given to youth groups. Boy/Girl Scouts, church groups, school classes and clubs all love spending the night experiencing nature at these primitive sites. 
Reservations can be made 11 months in advance for youth groups and 30 days in advance for adult groups. A youth group is defined by having more than half of the members being under the age of 18.
Each campground holds up to 20 people. There are three campgrounds total.
Campground #1 is closest to the bathroom.
Campgrounds #2 and #3 are connected via trail, which makes them nice for larger groups.
All campgrounds come with benches, a large fire ring and a water spigot (water is safe to drink). There is no electricity available at the youth areas.
Fees
$5, plus tax per adult per night (18 and over)
$1, plus tax per child per night (under 18)
The fees will be collected on the day of check-in. The leader will need to bring the exact headcount. Late check-in requests must be made in advance through the ranger station. 
Rules
There must be at least one adult for every ten children on a campsite. All children must stay on the site after 11 p.m. If they need to leave, they must be accompanied by an adult chaperone. 
Groups must supply their own paper towel, soap, and firewood. Firewood may NOT be collected within the park. Groups may purchase firewood at the Myakka Outpost. Fires are only permitted in designated pits.
There are only two vehicles permitted on the site per night. All vehicles must be registered and given a pink camper tag. Vehicles beyond the two permitted should be parked overnight in overflow parking (the administrative parking lot). Visitors are welcome to drive the car to the site to unload, but only two cars can stay there overnight.
There is a maximum of 6 tents permitted on each site. Tents must be setup within the designated site, not infringing on vegetation buffers or the road.
Campers are not allowed to hang items on trees (including ropes, lanterns, hammocks, etc.)
No alcohol permitted.
No pets permitted.
Saws and machetes are not permitted. All plant and animal life are protected; cutting, bending, breaking, molesting, feeding and defacing nature is prohibited.
Myakka Camping Gallery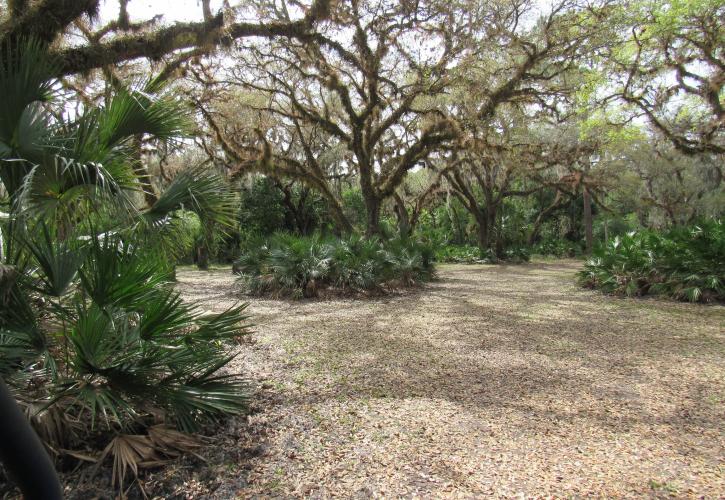 The group camping areas are beautiful, natural places to camp. Careful, your group may end up wanting to come back!
Close
Information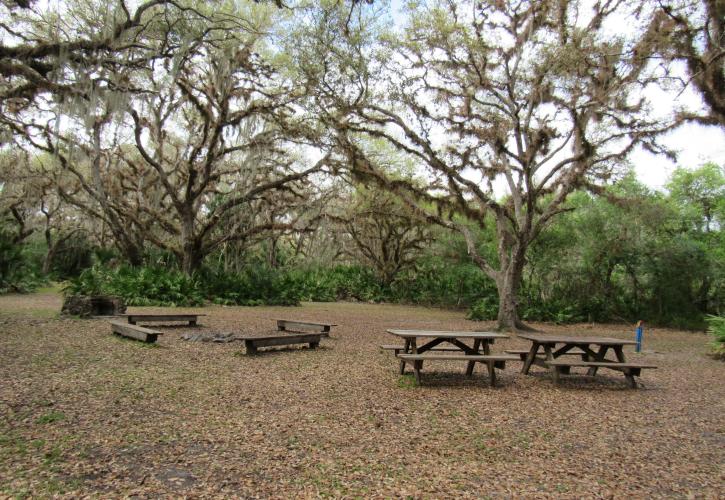 All youth areas have benches and seating around the fire. Water and a large stone grill are available. 
Close
Information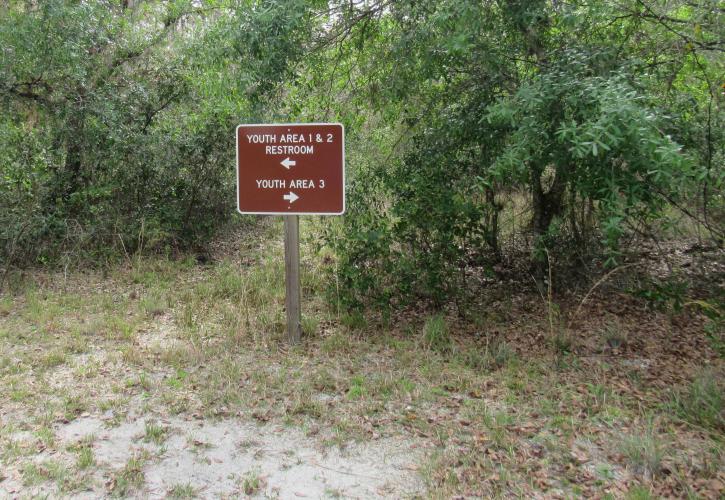 Within the youth campgrounds, there are signs to provide ease of access. These small signs help visitors while minimizing any detraction from the natural landscape and beauty.
Close
Information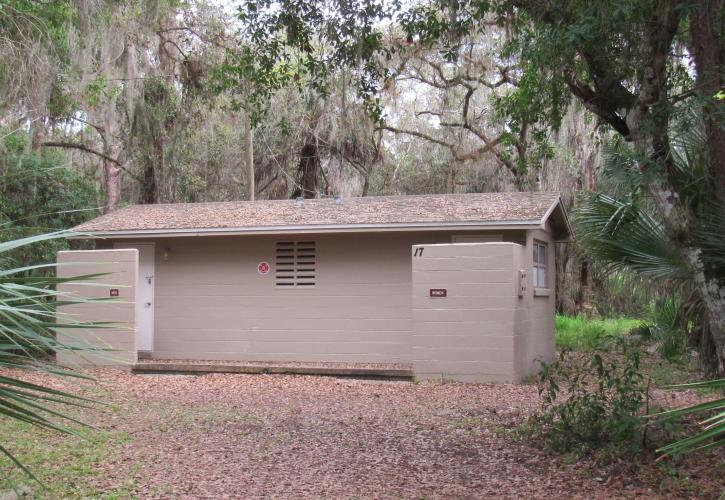 Campers at the youth area will have access to this shared bathroom. Each side (men's/women's) has two stalls and a small shower. Groups must bring their own paper towel and soap.
Close
Information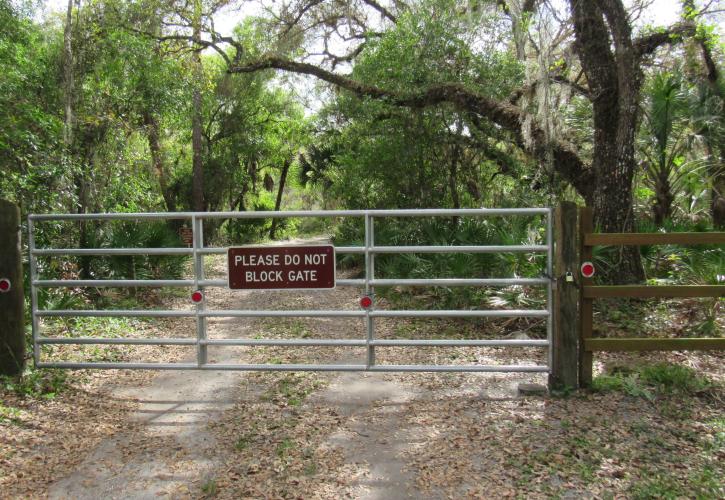 The entrance to all youth areas is locked overnight. Youth Area campers will be provided a gate code upon check-in for access. 
Close
Information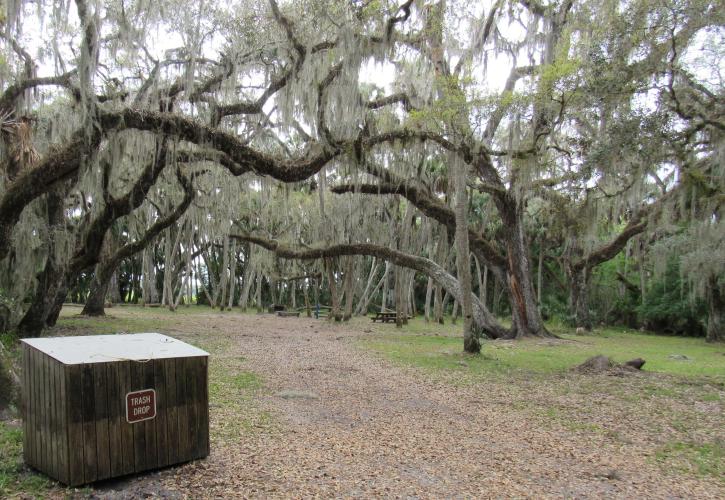 Trash receptacles are available on site. Please dispose of all waste properly, especially food products. Always keep the lid shut to discourage raccoons. 
Close
Information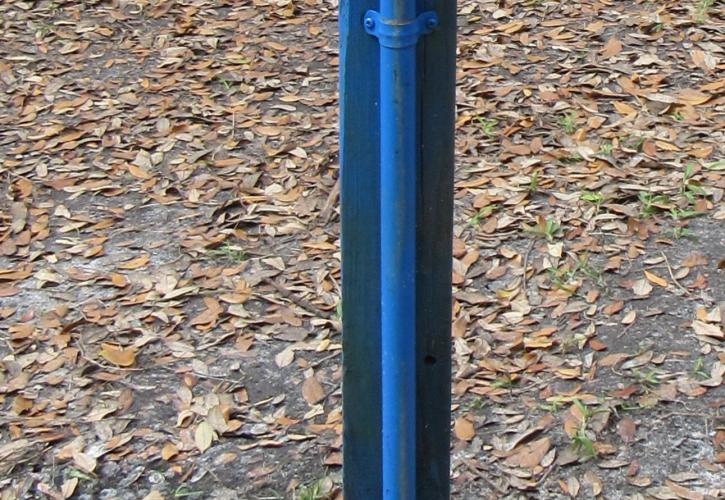 Each youth area has one water spigot. Water is potable, safe to drink without treating. 
Close
Information
Each youth area has a rustic stone grill to utilize for cooking.
Close
Information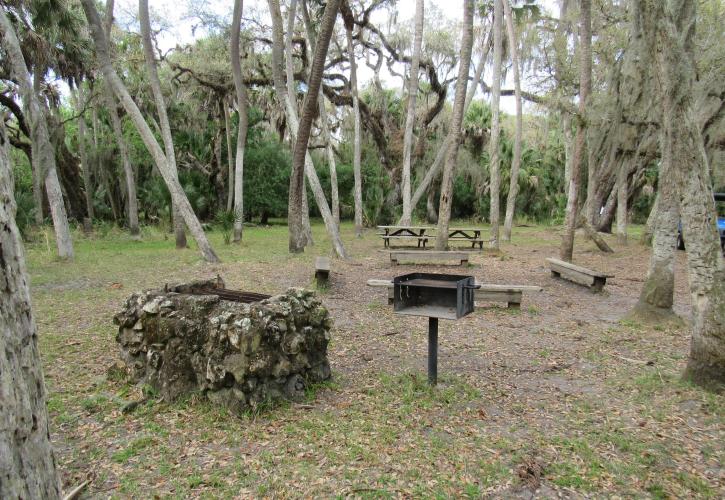 Youth Area #1 also features an elevated grill to assist people that may have difficulty using the fire pit or traditional stone grill. Please provide your own charcoal for use of this grill.
Close
Information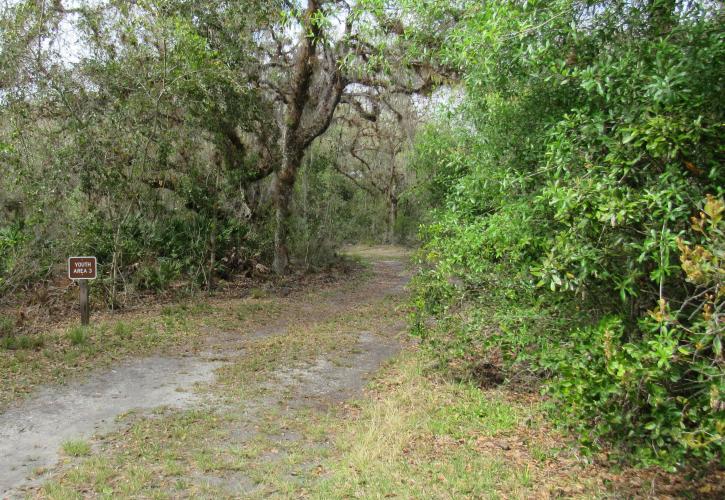 In Myakka, immersion in nature begins immediately. This wooded path leads to Youth Area 3 and captures the beauty of all the Youth Areas.
Close
Information
Click the small, yellow "i" button in the bottom right corner for more information on the amenities pictured.