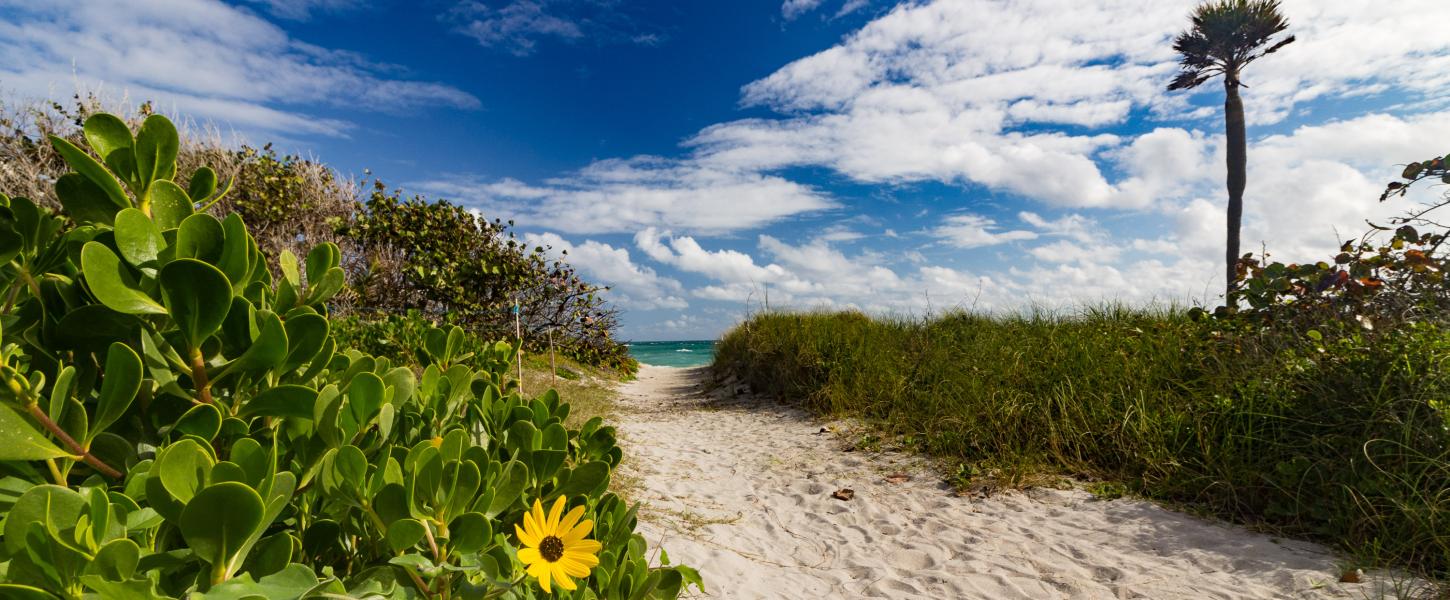 Dr. Von D. Mizell-Eula Johnson State Park
A historic beachside escape from the nearby city
Port Everglades Inlet Jetty Closed
The jetty within the park at Port Everglades Inlet Is CLOSED until further notice.
Hours
8 a.m. until sundown, 365 days a year
Location
Contact Info
954-923-2833
Welcome to Dr. Von D. Mizell-Eula Johnson State Park
Formerly known as John U. Lloyd Beach State Park
This last example of a natural coastal beach community in Broward County offers an escape from city life as well as protection for endangered plant and animal species.
The name of this beautiful and historic beachside park honors the two Civil Rights Movement leaders who led peaceful protests to desegregate this beach and others, making them accessible for all people to enjoy.  Visitors enjoy swimming, fishing, hiking, boating and relaxing along its peaceful Atlantic shores.
Perfect for a day at the beach or a family picnic, this park provides an abundance of recreational activities. Surf fishing, canoeing, swimming, nature study, boating and picnicking will keep the whole family busy. For those interested in South Florida's underwater beauty, this park has one of the easiest and most interesting shore dives in the area.
The park has two boat ramps with easy access to the ocean through the Port Everglades Inlet, which will please those who prefer to fish in open water. The mangrove-lined waterway is a scenic place to canoe, observe bird life and take photographs. Grab a bite to eat at the Whiskey Creek Hideout. Located off A1A in the City of Hollywood.