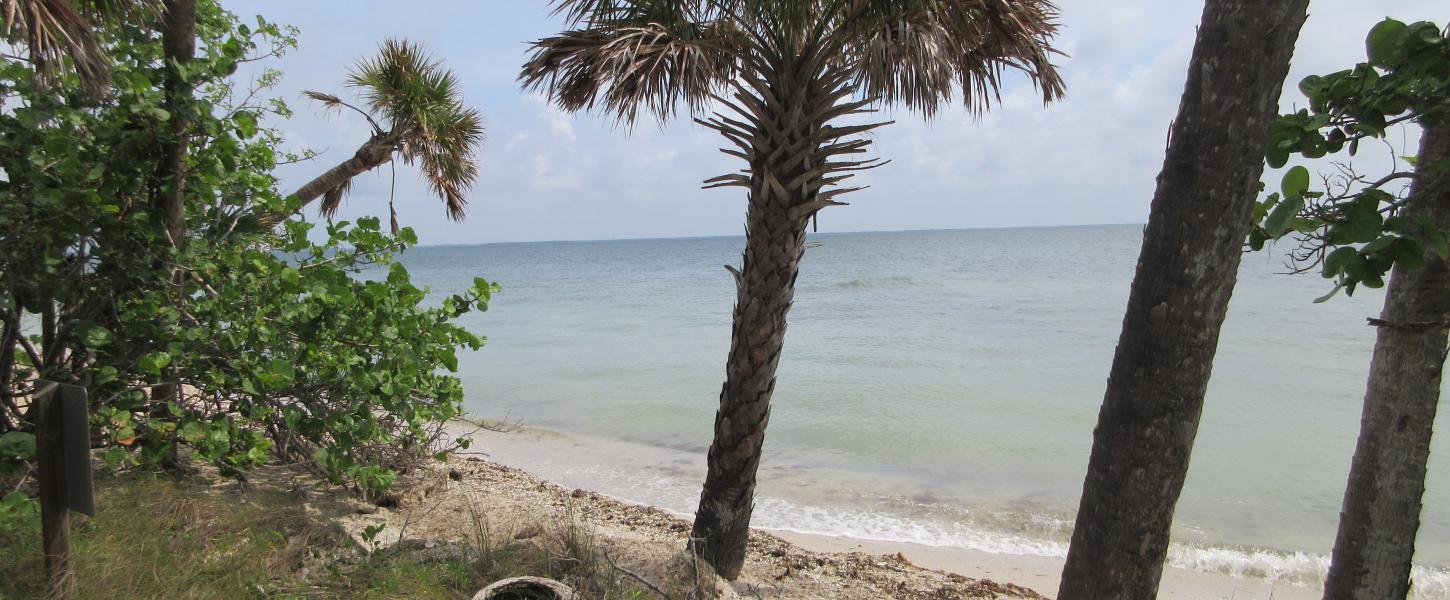 Cayo Costa State Park
Encounter a staggering nine miles of untouched beaches
Hours
8 a.m. until sundown, 365 days a year. Ranger Station is open until 4 p.m. daily.
Fees
$2 per person. Please use the honor box to pay fees. Correct change is required.
See all Fees
 
Location
Contact Info
941-964-0375
Welcome to Cayo Costa State Park
Once a fishing ground for the Calusa Indians, Cayo Costa State Park protects the Charlotte Harbor Estuary and provides visitors with a majestic piece of untouched Florida.
Accessible only by boat, this pristine park is a prime spot for fishing, snorkeling, beachcombing and exploring this magnificent 2,436-acre piece of paradise. Pods of manatees and dolphins can be spotted from the shore, and birds and sea turtles can be observed on this carefully protected island.
Visitors may see manatees and pods of dolphins in the waters around the 2,426 acre park, as well as a spectacular assortment of birds. On the island, visitors can swim or snorkel in the surf, enjoy the sun and picnic in the shade. Keep your eyes peeled as you stroll along the beach, especially during the winter months. The nature trails that crisscross the island provide opportunities for hiking and off-road bicycling. Saltwater anglers can fish from their boats or throw a line out into the surf. An amphitheater provides educational programs about the island's ecology and history.  Captiva Cruises offers ferry service to the park from locations in Punta Gorda, Pine Island, Fort Myers, Sanibel Island and Captiva Island. Reservations are required.