Amenities
Beach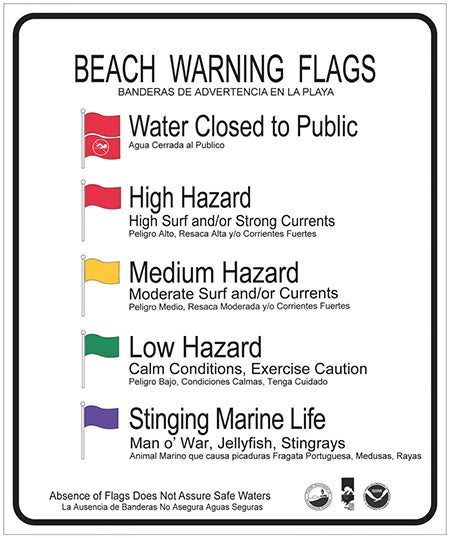 Anclote Key Preserve State Park's beaches are a great place to swim, play, sunbathe, collect shells or just sit back and relax.
Visitors to coastal parks are reminded to pay close attention to the warning flag signs posted at welcome stations and on the beaches. These flags indicate the swimming conditions at the beach:
Double red flags mean absolutely no swimming because of high winds and undertow currents
Yellow flag means swim with caution and stay close to shore
Green flag means that the waters are safe
Purple flag means that marine pests are present
Please use caution! Lifeguards are not provided.