Myakka's Youth and Group Camping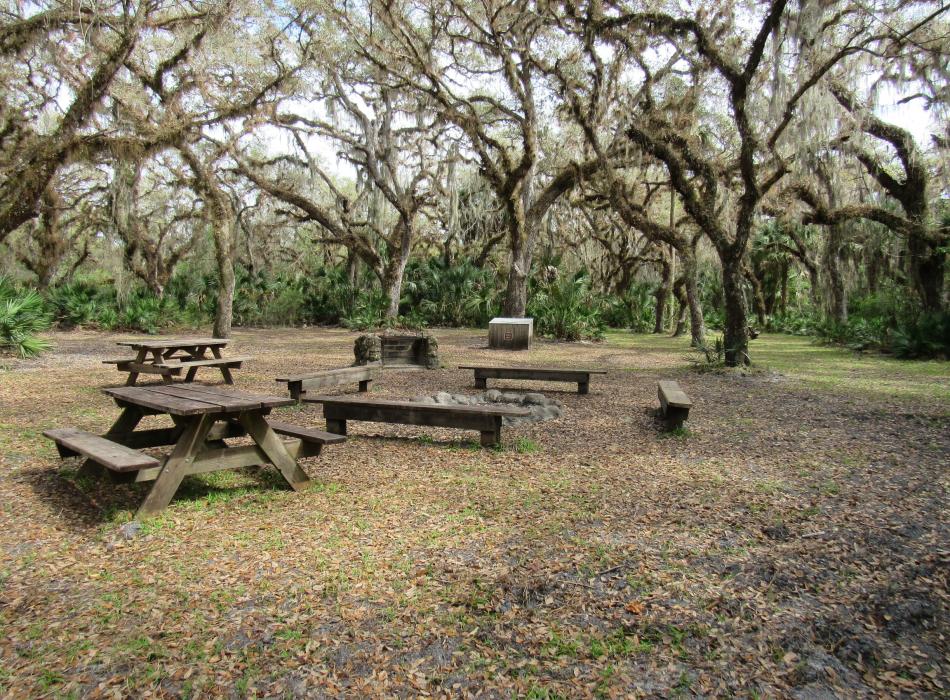 Overview of Myakka Youth Area 3
Inside Look at Myakka's Youth Areas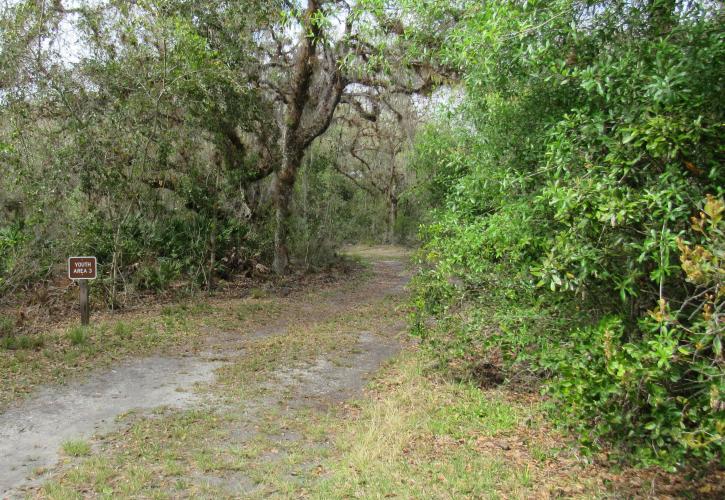 In Myakka, immersion in nature begins immediately. This wooded path leads to Youth Area 3 and captures the beauty of all the Youth Areas.
Close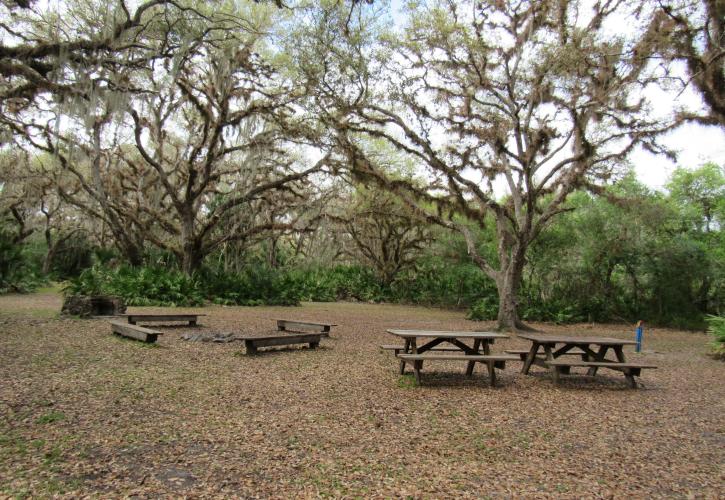 All youth areas have benches and seating around the fire. Water and a large stone grill are available. 
Close
Each youth area has a rustic stone grill to utilize for cooking.
Close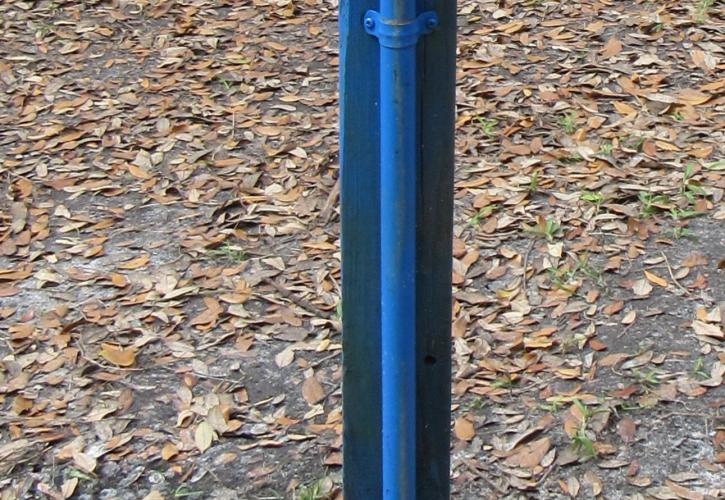 Each youth area has one water spigot. Water is potable, safe to drink without treating. 
Close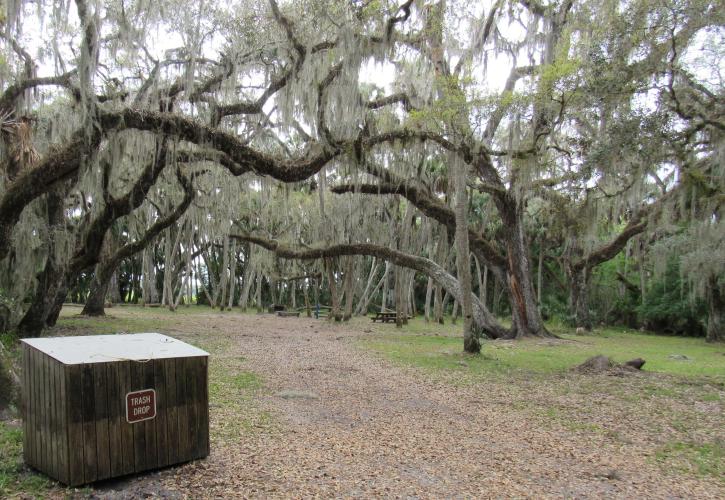 Trash receptacles are available on site. Please dispose of all waste properly, especially food products. Always keep the lid shut to discourage raccoons. 
Close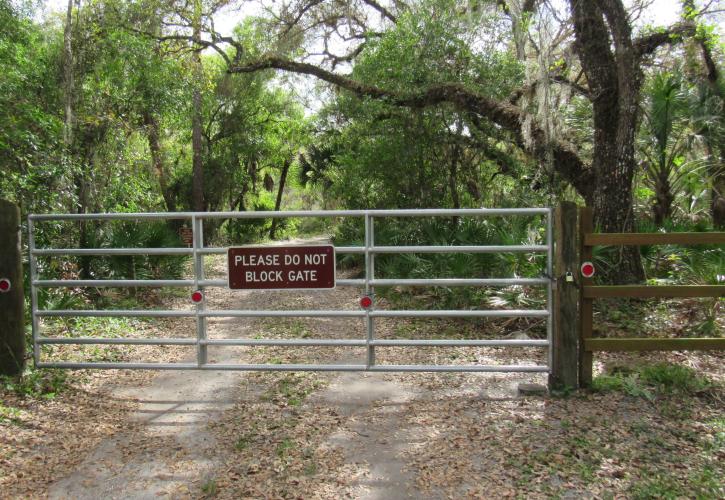 The entrance to all youth areas is locked overnight. Youth Area campers will be provided a gate code upon check-in for access. 
Close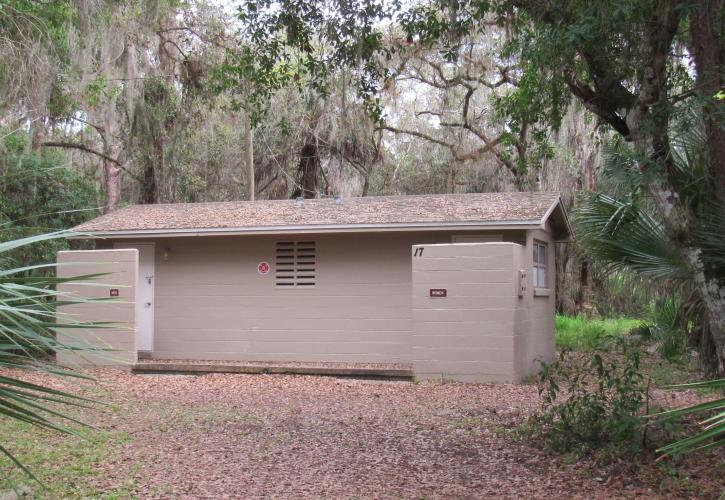 Campers at the youth area will have access to this shared bathroom. Each side (men's/women's) has two stalls and a small shower. Groups must bring their own paper towel and soap.
Close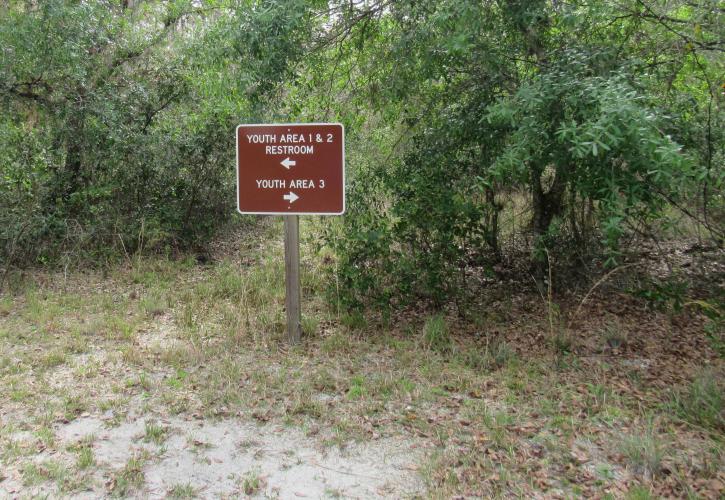 Within the youth campgrounds, there are signs to provide ease of access. These small signs help visitors while minimizing any detraction from the natural landscape and beauty.
Close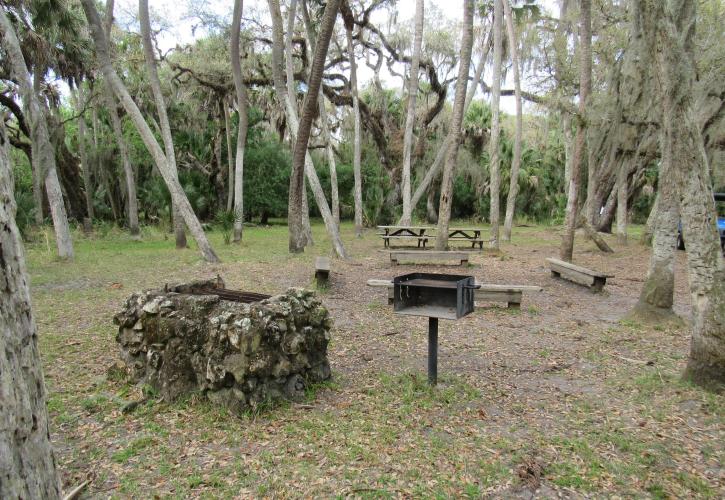 Youth Area #1 also features an elevated grill to assist people that may have difficulty using the fire pit or traditional stone grill. Please provide your own charcoal for use of this grill.
Close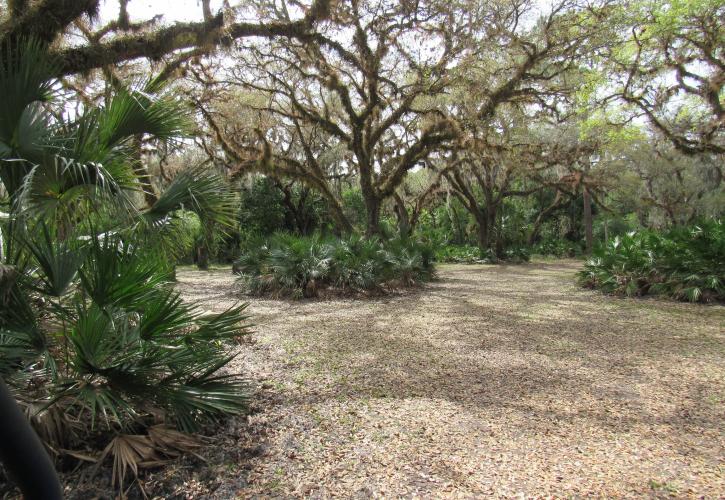 The group camping areas are beautiful, natural places to camp. Careful, your group may end up wanting to come back!
Close