Wild Places of Paynes Prairie
It's difficult to overstate the benefits of Paynes Prairie's large wetland. The mosaic of marsh, wet prairie and open water provides habitat for 430 vertebrate species and more than 800 different species of plants.
With species ranging from the 1,000-plus pound bison to the tiniest insects, everything exists in a delicate balance, eating and being eaten, surviving and thriving. Nearly 23,000 acres of wild Florida is protected here forever, and it's a big neighborhood.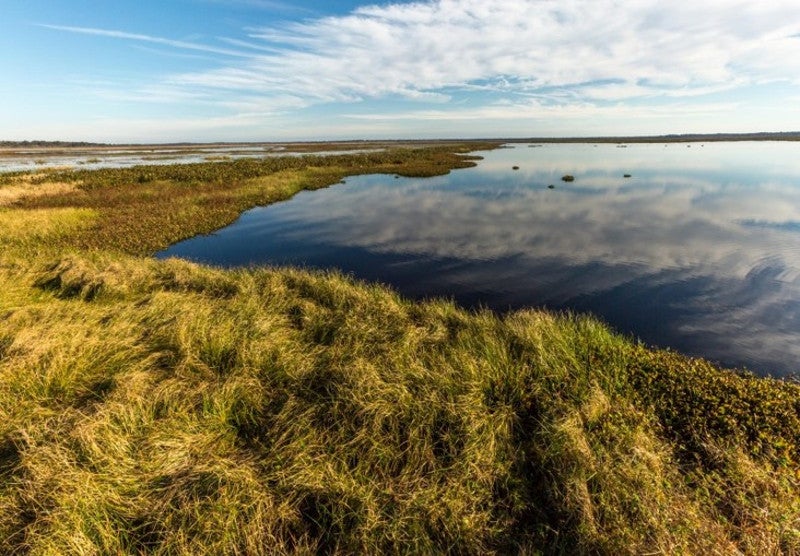 Alligators and Florida seem to go hand in hand. Many native Floridians will tell you that any given body of water in the state will generally have a resident gator, and Paynes Prairie Preserve State Park is no exception.
Naturalist William Bartram came to Florida from Philadelphia in the 1700s and made his way to Paynes Prairie, which he called "the great Alachua savannah." Bartram wrote of the alligators he saw here that "they are so abundant that if permitted by them, I could walk over any part of the basin and the river upon their heads, which slowly float and turnabout, like knotty chunks or logs of wood." While his words hold true still today, we wouldn't recommend trying it.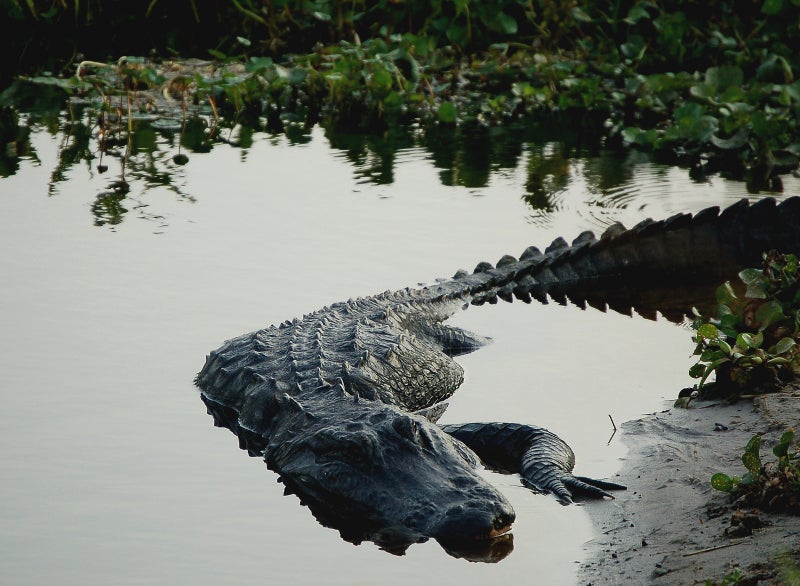 Something of note about the prairie is that it is never the same place twice. Every visit is different. Migrations, water levels, temperatures and prescribed fire drive the rhythms of the always changing prairie. One visit may yield an exciting encounter with the wild cracker horses that still roam the area; the next a quiet walk with only a few songbirds for company. Not to be missed are some of the seasonal residents: migrating sandhill cranes found from December through February, transient warblers making their way south in winter months, or American lotus blooms seen most commonly in the summer.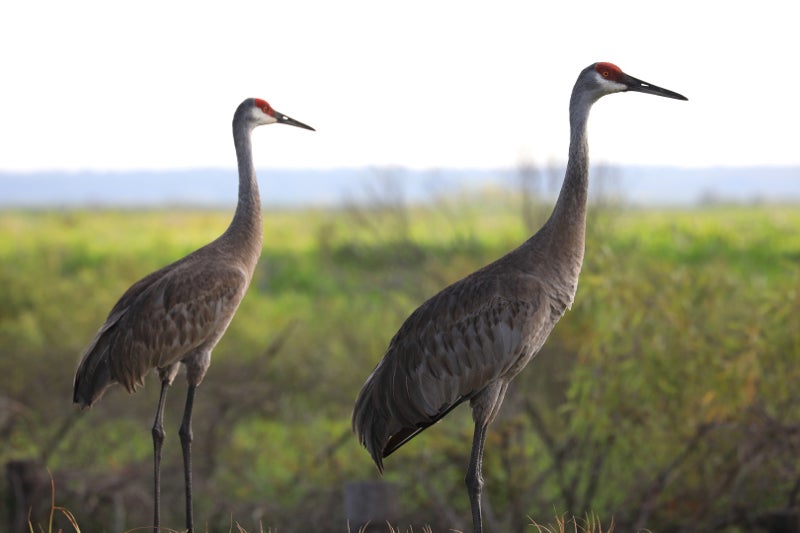 The prairie enables a rare escape into a landscape that can sometimes seem more like the African Serengeti, giving visitors a rich collection of biodiversity and scenic sweeping vistas, while being found only a few miles from downtown Gainesville. This is Paynes Prairie Preserve State Park. This is ...the Real Florida.