Trails, Trails and More Trails at San Felasco
San Felasco is a sanctuary with diverse trails, ideal for unwinding by hiking, off-road biking or horseback riding.
Hikers are welcome to enjoy all trails; however, to ensure a true wilderness experience, the southern two-thirds of the park is designated for hiking only.
When you're in search of a quiet moment to stroll beneath the protection of immense canopy trees, head to the entrance located on County Road 232, where you can choose from three outstanding trails. This entrance appeals to the naturalist within each of us. Secluded from the urban world, you will have the opportunity to relish the harmony of nature's sounds, watch birds in migration, and rest for a moment to ponder the Native American and Spanish settlers whose footsteps were here before.
With the sun peering in from behind the stretching tree branches and the wind gently fanning through the leaves, you are sure to revel in the serene atmosphere.
If you are seeking a more thrilling experience, head to the entrance off U.S. 441 to venture on one of the off-road biking trails. Unmatched for its quality of cross-country biking in Florida, San Felasco Hammock Preserve State Park offers 30 miles of single-track trails. Whether you are an expert or novice, there is a trail that will accommodate your level of experience.
Cotton Tail Trail gently winds along the perimeter of the north entrance, an excellent introduction to off-road biking.
Cellon Creek Trail traverses rolling terrain with scenic vistas of Cellon Creek.
To really test your agility, ride several other trails that venture far from the main trailhead, including Tung Nut Loop or Hammock Hub. These trails offer strenuous hill climbing and contoured switchbacks. Horses are not allowed on the bike trails.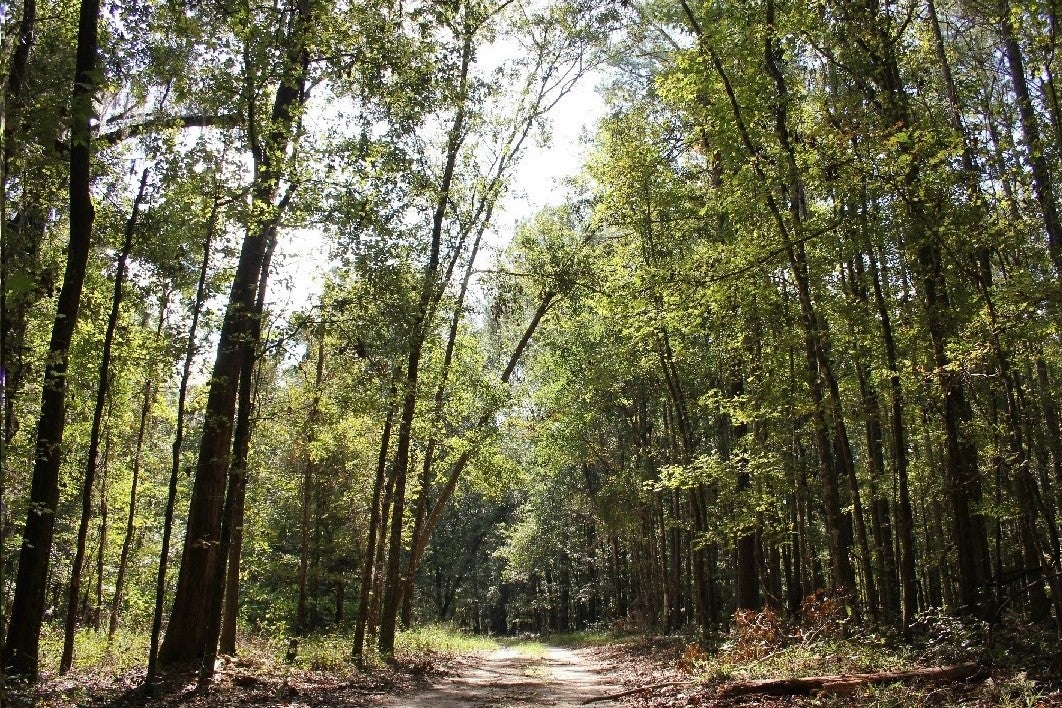 Equestrians are sure to be delighted by the variety of outstanding natural areas seen from horseback. The park offers opportunities to ride through shady woods on Cellon Creek Trail, savor the open fields and pinewoods along Turkey Creek Loop Trail, and enjoy the picturesque scenery at the seasonal pond along Hidden Pond Trail.
All horse riders must have proof of negative Coggins. Bicycles are not allowed on the horse trails. "
As said by famed naturalist John Muir, "Of all the paths you take in life, make sure a few of them are dirt." See you on the trail!