Support Florida State Parks
Florida State Parks is getting its own specialty license plate.  
Show your support by placing your order today.  
The Florida State Parks Foundation has worked with the Florida Legislature to create this specialty plate and offer it to state residents.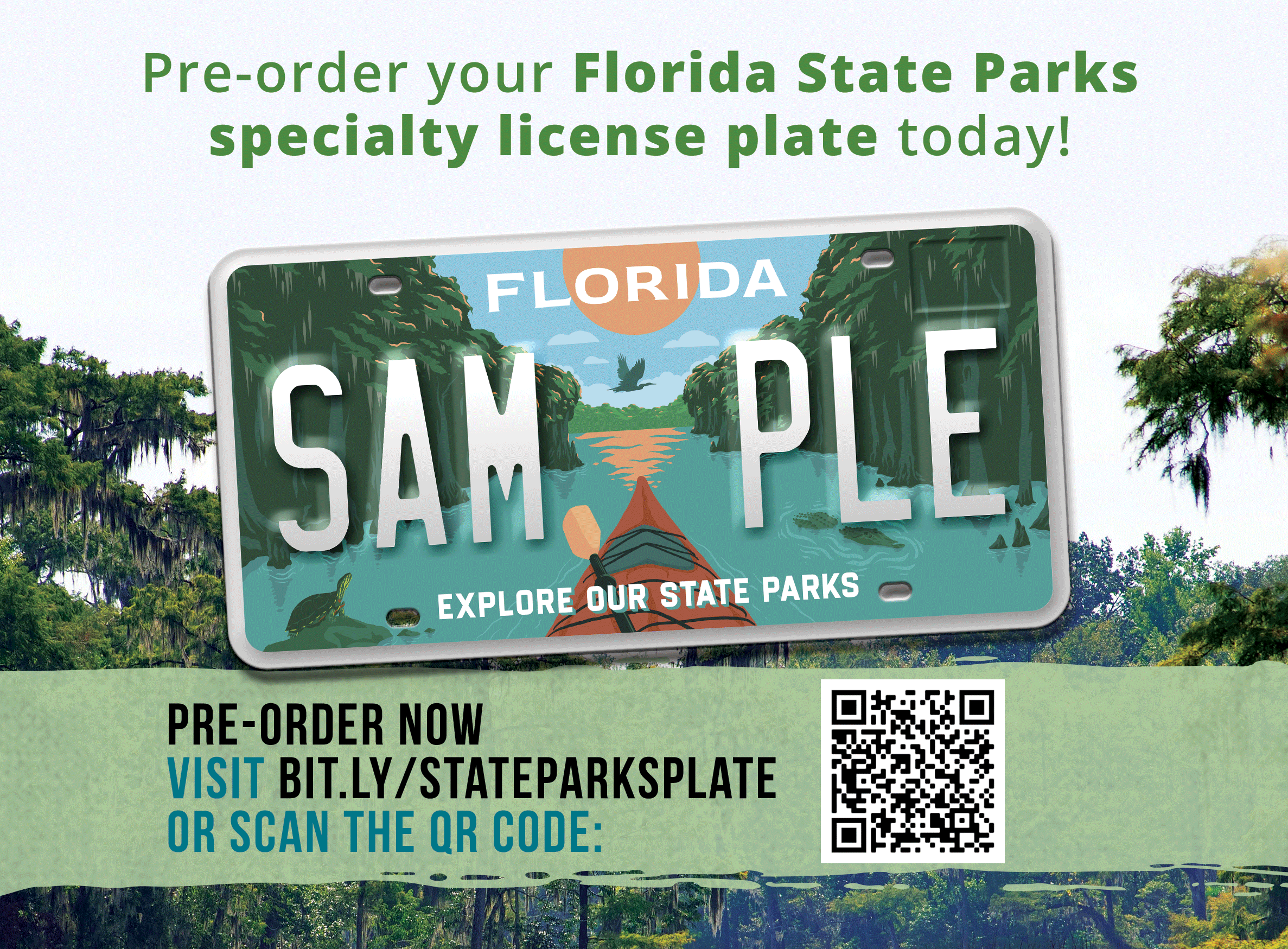 Florida vehicle owners are encouraged to show their support for Florida State Parks. Each voucher costs $33 and covers the cost of the specialty plate. Of that fee, $25 directly benefits the foundation. 
Visit the Florida State Parks Foundation page for more information. 
---
This article was published in the Real Florida ℠ Connection, the Florida State Parks e-newsletter. Sign-up to get updates and stories from your state parks the first week of every month.