One of the many activities you may enjoy at our park is spending the day on the peaceful and majestic lazy southern Rocky Bayou Aquatic Preserve. Invite your friends and family out for a fun-filled day on the water.
Depending on the time of the year, you may encounter dolphins and mullet fish jumping out of the water around you. As the tide comes and goes, these playful creatures make an appearance.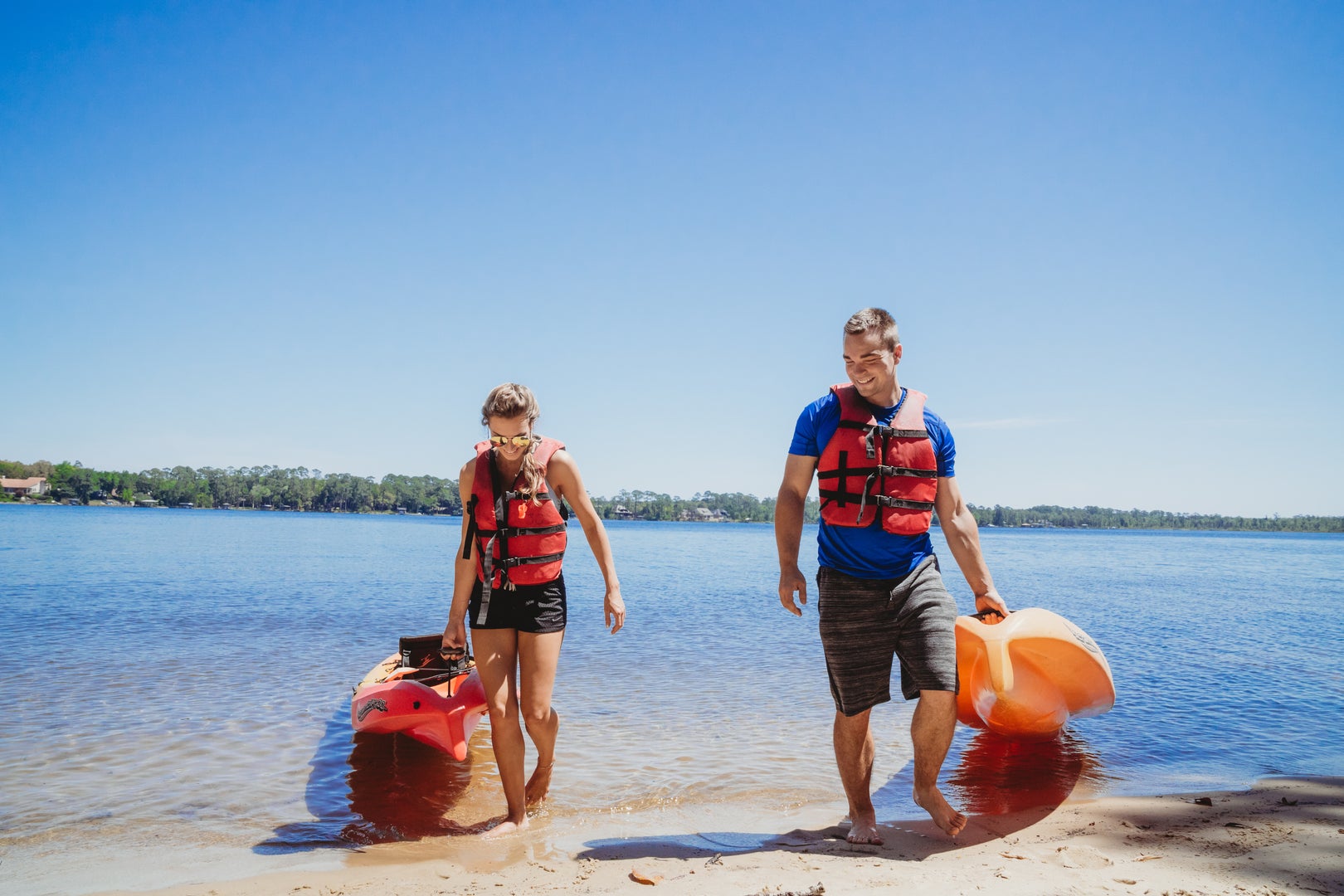 In addition, you may see turtles and wading birds along the shoreline, relaxing in the sun.
Kayaks and stand-up paddleboards are available to rent for two hours or 4 hours. We also have kayaks that are equipped with detachable seats for your comfort and back support. 
We will be offering guided kayak tours throughout the summer. Soak up the sun rays while experiencing the amazing ride as you learn about aquatics, plants and wildlife from your friendly park rangers.
For more information, please contact the park at 850-833-9144.
Fees
Single kayak: $25 (two hours), $40 (4 hours), plus tax
Tandem (double) kayak: $35 (two hours), $50 (4 hours), plus tax
Paddle Board: $35 (two hours), $50 (4 hours), plus tax