Native American Temple Mounds
More than eight centuries ago, Native Americans inhabited the area around Lake Jackson. Today, Lake Jackson Mounds Archaeological State Park preserves the remains of six of the seven known earthen temple mounds. 
The two intact available for viewing by the public are situated in an open area that would have been used as a central plaza.
The mound complex was composed of the seven mounds, surrounded by scattered hamlets and farmsteads. Six mounds in the complex form two paired East to West rows and are oriented toward the cardinal points.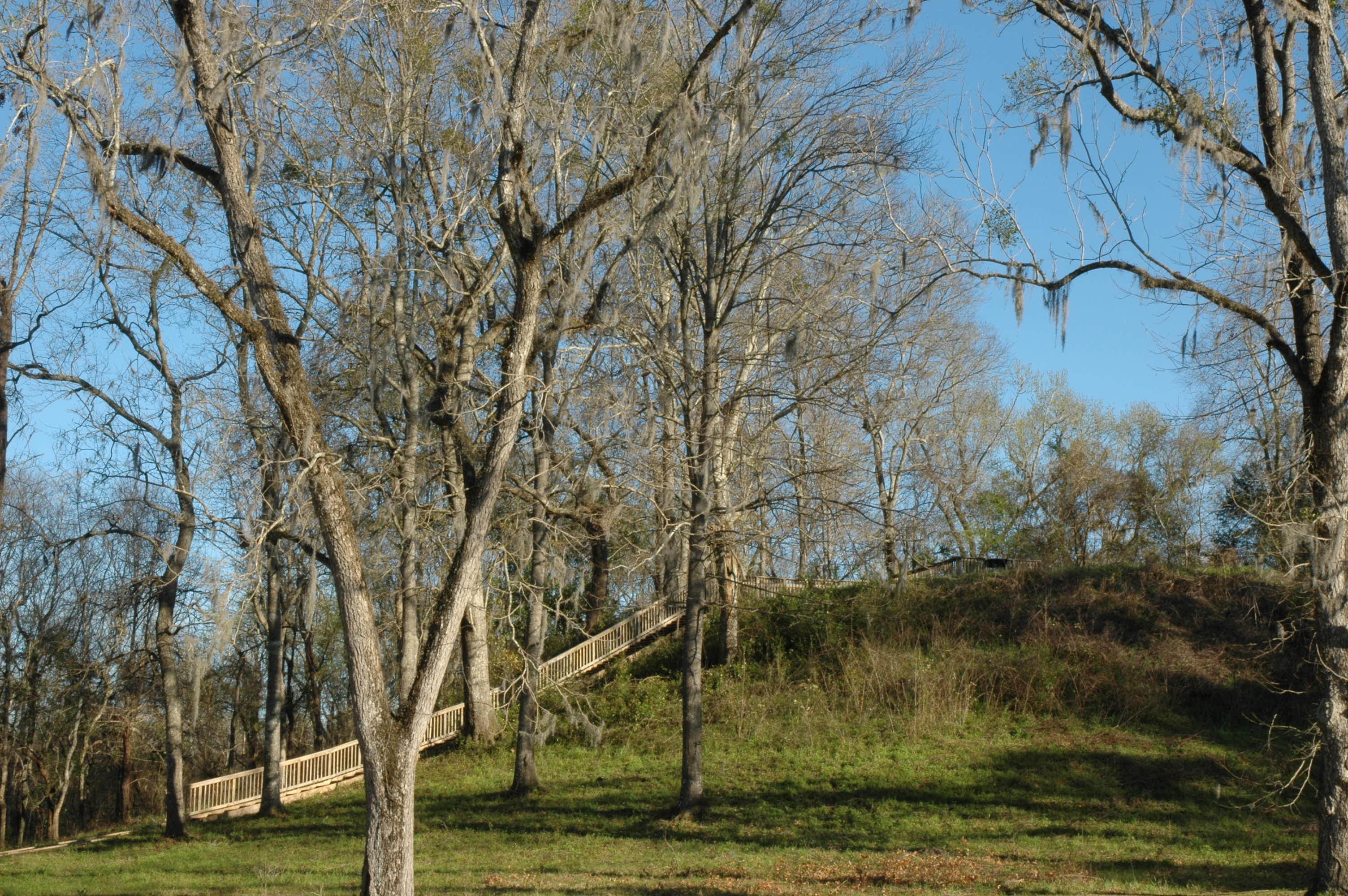 Salvage excavations of a mound at Lake Jackson in the 1970s revealed copper and shell items that bore Mississippian style artwork. Mississippian sites feature distinctive earthen mound architecture, artwork and trade items that were exchanged across the Mississippian interaction network.
Lake Jackson is the southernmost mound center associated with this network, which consisted of the peoples who participated in shared cultural and ritual activities and exchanged Mississippian style objects. From around 1000 - 1550 A.D. Mississippian sites stretched from Wisconsin in the north to Oklahoma in the west and Lake Jackson in Florida to the south.
Additional investigations using ground penetrating radar (GPR) in 2014 at Lake Jackson Mounds Archaeological State Park revealed new information about this unique site. GPR data provided information on the construction of the mounds and the possible presence of structures on and around the mounds.
Ongoing research into the chronology of the site promises to shed light on the origins of Lake Jackson and the spread of the Mississippian interaction network into North Florida.