There are several trails for exploring the interior of the park. Two trails start from the parking area at the Fairchild Oak.
The Bulow Woods Trail
The Bulow Woods Trail is a 6.8-mile hiking trail that runs from the Fairchild Oak to Bulow Plantation Ruins Historic State Park. The one-way trail is a favorite of hikers who wish to find an extended hike away from the hustle and bustle of city life.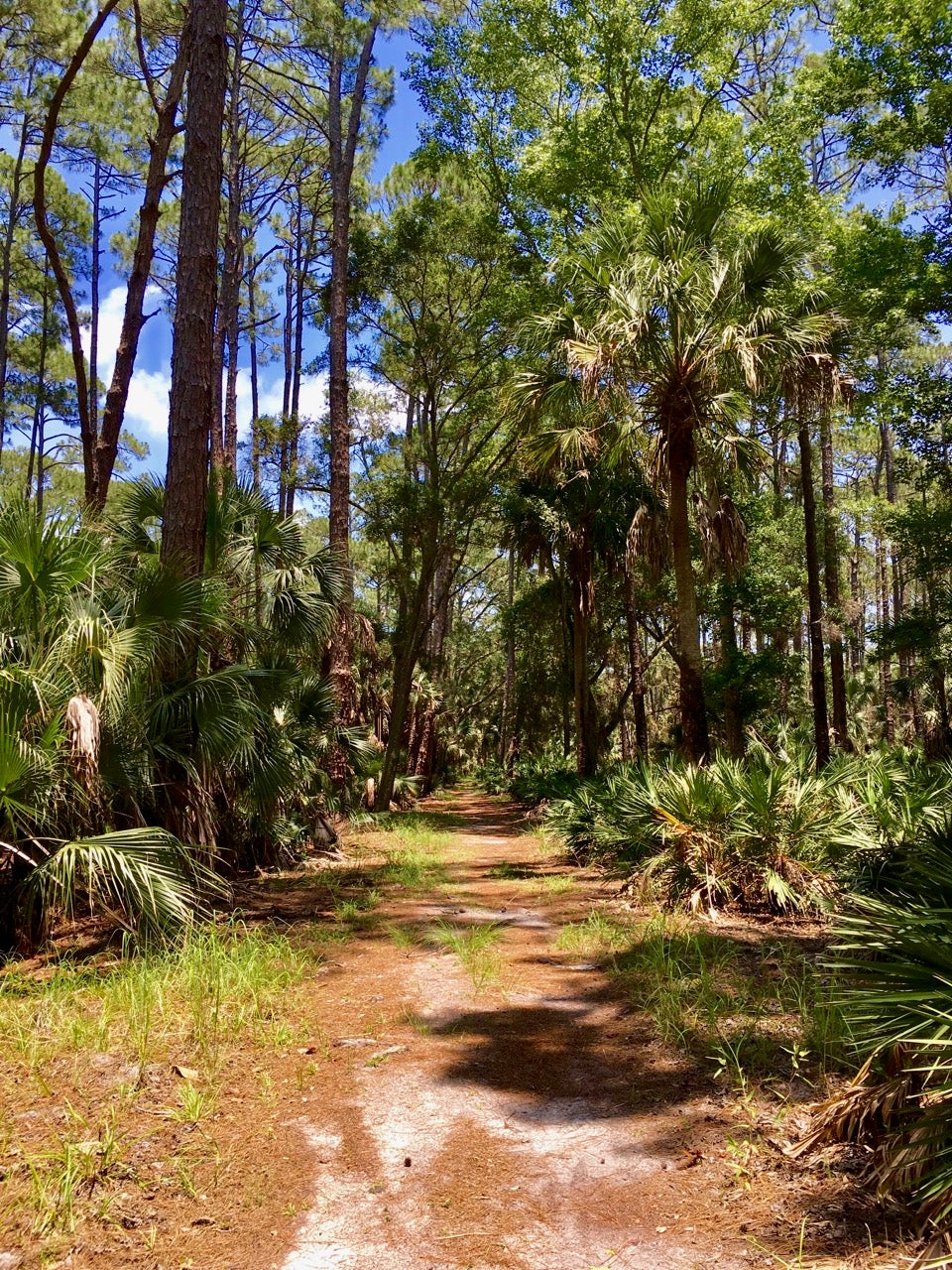 This trail takes you into the old-growth forests, oak hammocks and along the salt marshes of the Tomoka Basin State Parks. The Bulow Woods Trail will allow you to experience ...the Real Florida as it looked when the Seminole Indians lived here. 
The Bulow Woods Trail winds through slash pine forests to wet hammock areas populated by grand old-growth oak trees while crossing a salt marsh. The forests on the trail are home to deer, fox, bobcats and a variety of birds including pileated woodpeckers and bald eagles.
The oldest tree in the area is the Fairchild Oak at the southern starting point. The Fairchild Oak is estimated to be around 600 years old.
The southern part of the trail follows an original Native American path that became a plantation road in the early 1800s. This road went from the Ormond Plantation to Bulow Plantation.
A famous visitor was naturalist John Audubon. Audubon roamed these woods during his stay at Bulow Plantation in January 1832 while working on his book "Birds of America." Audubon traveled the trail's southernmost section on his way to visit the McRae plantation located near the Tomoka Basin.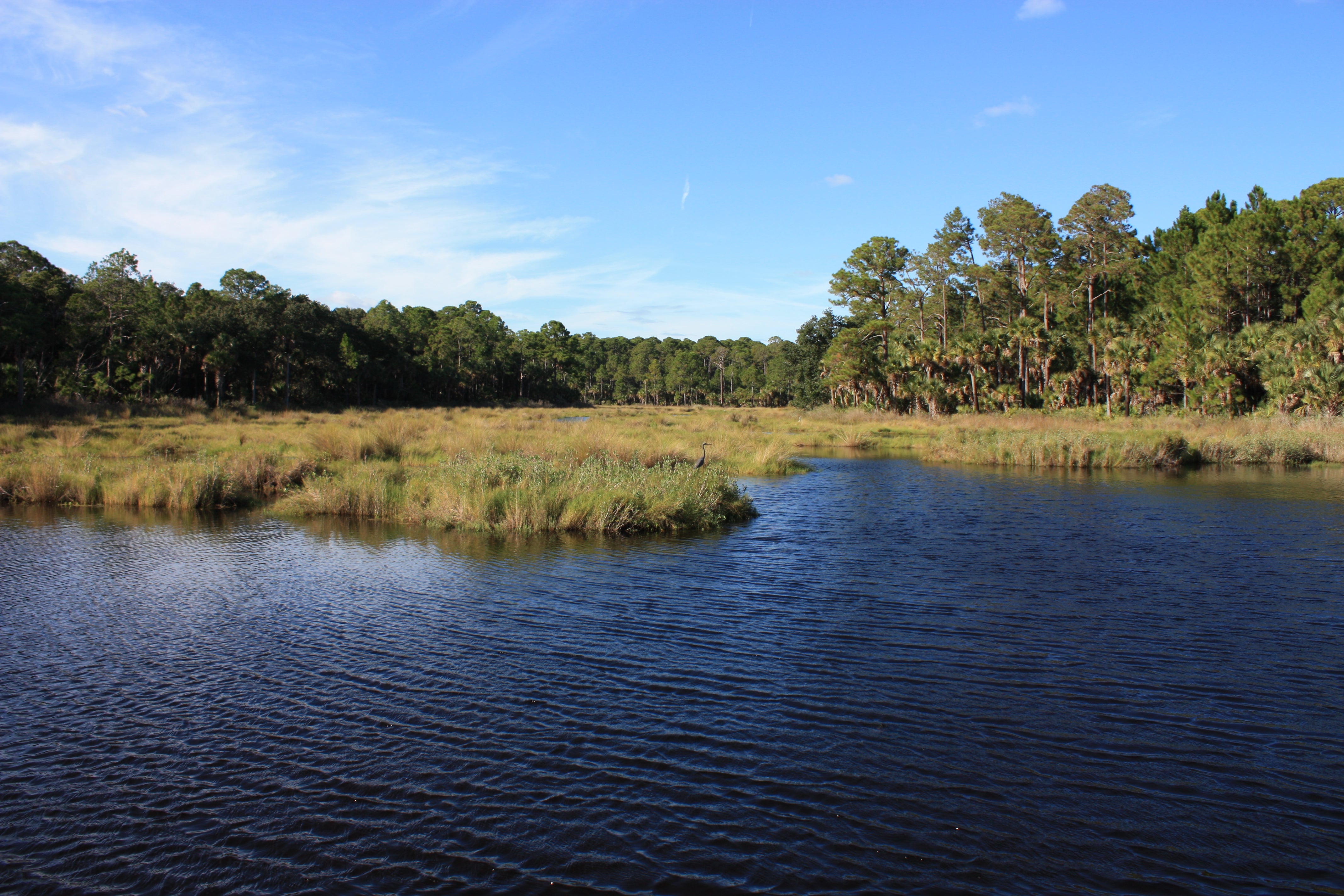 Small ponds and lakes dotted with cabbage palm islands present opportunities for nature observation and quiet reflection within Bulow Creek State Park. Boardman Pond is easily accessible off Highbridge Road and is connected to the Bulow Woods Trail. Cedar Creek is also another scenic part of the hike - bring your camera!
Each year the trail is used by thousands of hikers and hosts the yearly Bulow Woods Trail Race.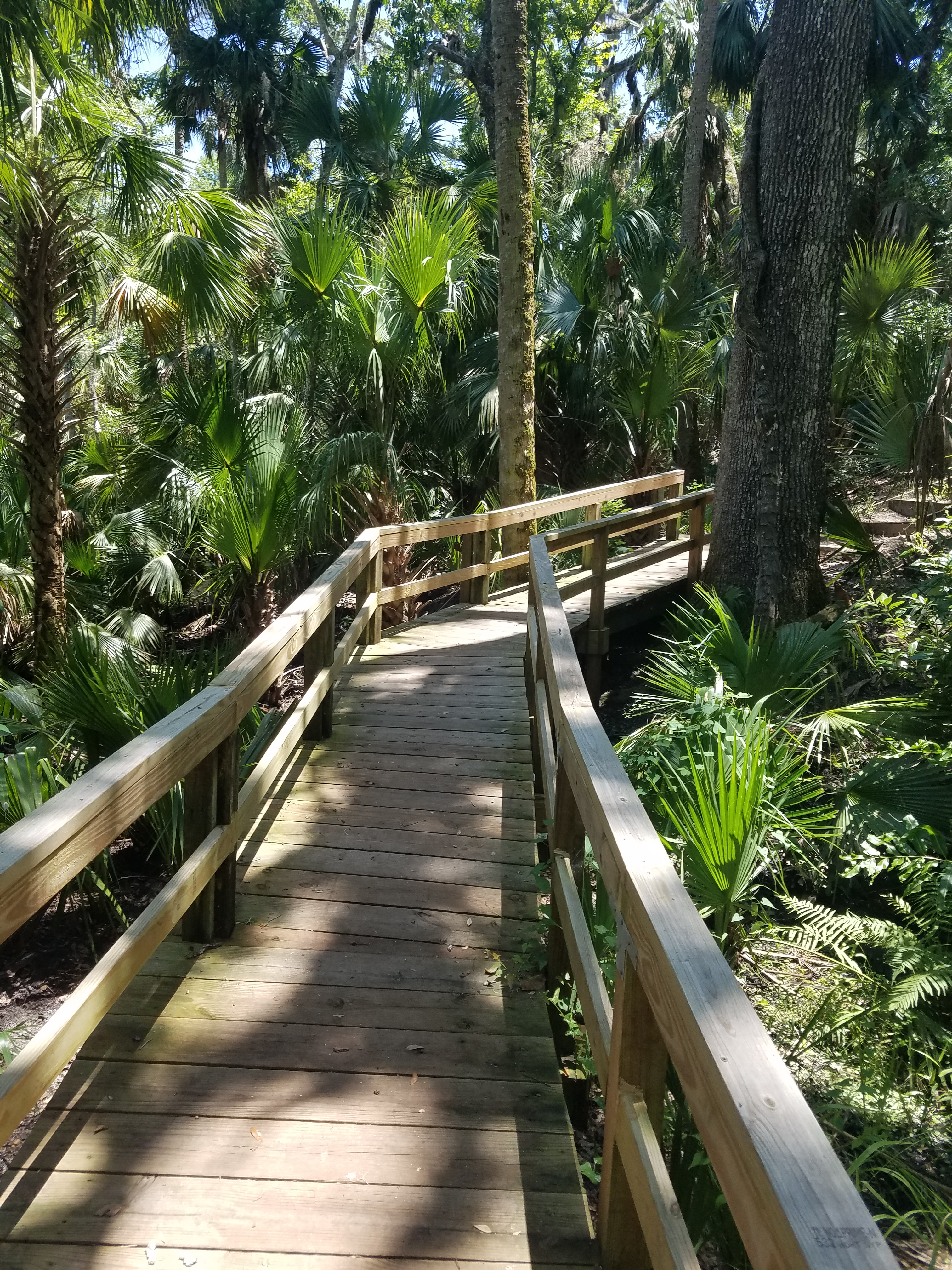 The Wahlin Trail
When visiting the park, take time to walk the Wahlin Trail that winds down into the small ravine that lies behind the Fairchild Oak where fresh water flows out of the ground.
The trail is a short 0.3-mile loop that explores the Bulow Woods behind the Fairchild Oak.
Listen to the water as it flows under the bridge and see if you can imagine the people that once stood here long before you and walked away into history.
We recommend you bring:
Plenty of water, sunscreen, insect repellent and snacks.
Map, compass and cellphone.