Prescribed burning is the practice of intentionally setting fire to an area for habitat management and restoration. It's a safe way to apply a natural process, ensure ecosystem health, and reduce wildfire risk. Burning is done in ideal weather conditions and greatly reduces the intensity of natural wildfires during the summer.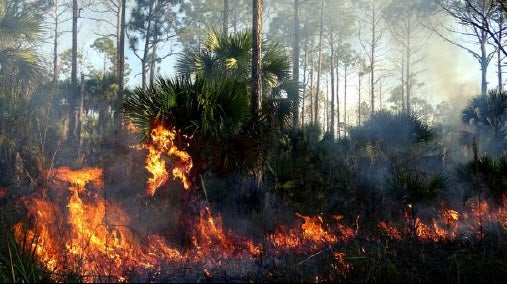 Fakahatchee Strand Preserve State Park, on the western edge of the Everglades, is home to one of the largest prescribed fire programs in the Florida State Parks system. In January 2019, rangers, burn experts and biologists worked together to complete a record-setting prescribed fire at the park.
Rangers nicknamed the two-day effort the "mega fire." Prescribed fire was applied to 8,800 acres of land, representing 90 percent of the park's annual goal and an impressive 10 percent of the Florida Park Service's goal for the entire state. Park management worked with the Florida Forest Service to create a burn plan, ensuring that all possibilities were planned for and proper communication between teams was maintained during the burn.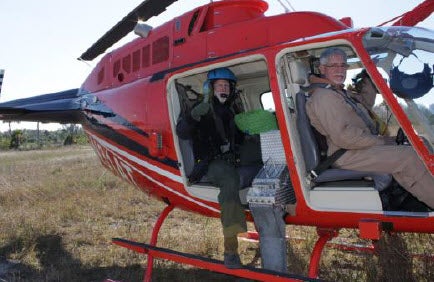 Park Manager Steve Houseknecht led a team of 32 prescribed fire experts to carefully target the park's fire-dependent ecosystems.
The prairies surrounding Fakahatchee Strand have experienced natural fires for thousands of years. In Florida, natural wildfires are sparked when lightning hits the dry plants of the marl prairie. Remarkably, just one or two weeks after a fire, fresh green grass springs up from the darkened soil.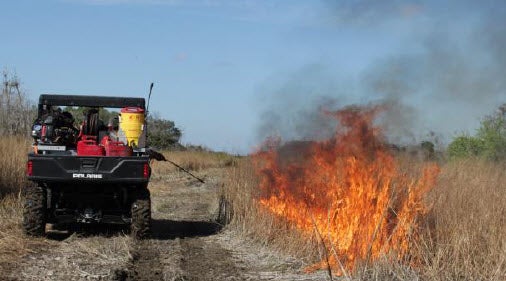 Fire helps nutrients return to the soil, which increases biodiversity and supports the health and stability of natural communities. Fire can also slow the spread of invasive species that disrupt and outcompete native plants.
Prescribed fire maintains the distinctive landscape of Fakahatchee Strand Preserve State Park. The efforts of this team have a tremendous impact on the well-being of the plants and wildlife in the park.