Cycling at Blackwater Heritage Trail
Blackwater Heritage State Trail offers 8.1 miles of paved asphalt trail and is an excellent place to take the family for a safe, adventurous cycling experience. The surface is a full 12 feet wide, allowing ample space for trail users to share their experience. The trail is ideal for less experienced riders with an easy 2% average grade and no sharp turns. It is a multi-use facility welcoming all types of non-motorized conveyances! Bikes or in our case, cycles, are probably the most popular vehicle along the trail.
Cycles come in many different shapes and sizes, these are three of the most popular cycles used on the trail: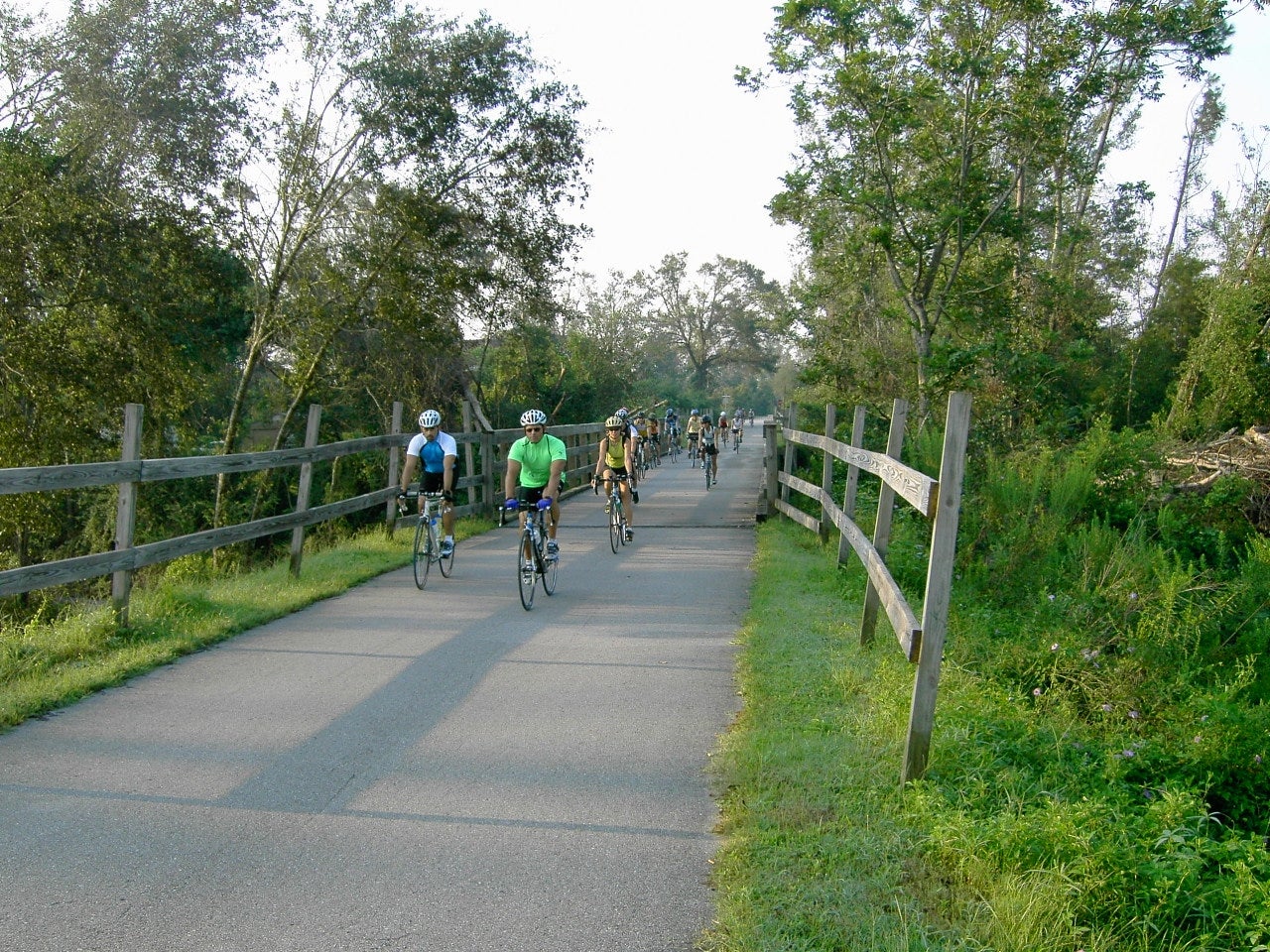 The road bike is used on hard surfaces due to the skinny tire profile. These cycles typically have several gears and narrow, high-pressure tires allowing the bike to roll effortlessly over hard surfaces. The gears allow greater speeds, making this bike's primary use for road racing. Blackwater Heritage is a popular training spot for long-distance riders due to the clean safe surface, gentle slope and the extensive road riding opportunities in the adjoining Blackwater Forest.
Mountain bikes or off-road cycles are used as their name indicates. These cycles have larger fat tires with lower pressure to help absorb the bumps of rough off-road terrain and gears to make hill climbing a breeze. Off-road cycles are great to ride at Blackwater Heritage State Trail, and while we do not offer any off-road experiences the trail is a perfect place to build your stamina for more challenging off-road trails. While you are visiting Blackwater Heritage State Trail ask a ranger about the numerous off-road cycling trail opportunities in our area.
Coaster bikes are made for cruising, that slow laid-back ride for the whole family on a cool afternoon. These cycles have only one gear and the brake is integrated into the pedals. With no gears and no controls to fiddle with, it is the ride for everyone young and old. All one must do is pedal forward to go and backwards to stop. This is the best way to tour the trail at a slow leisurely pace, taking in all the sights and sounds.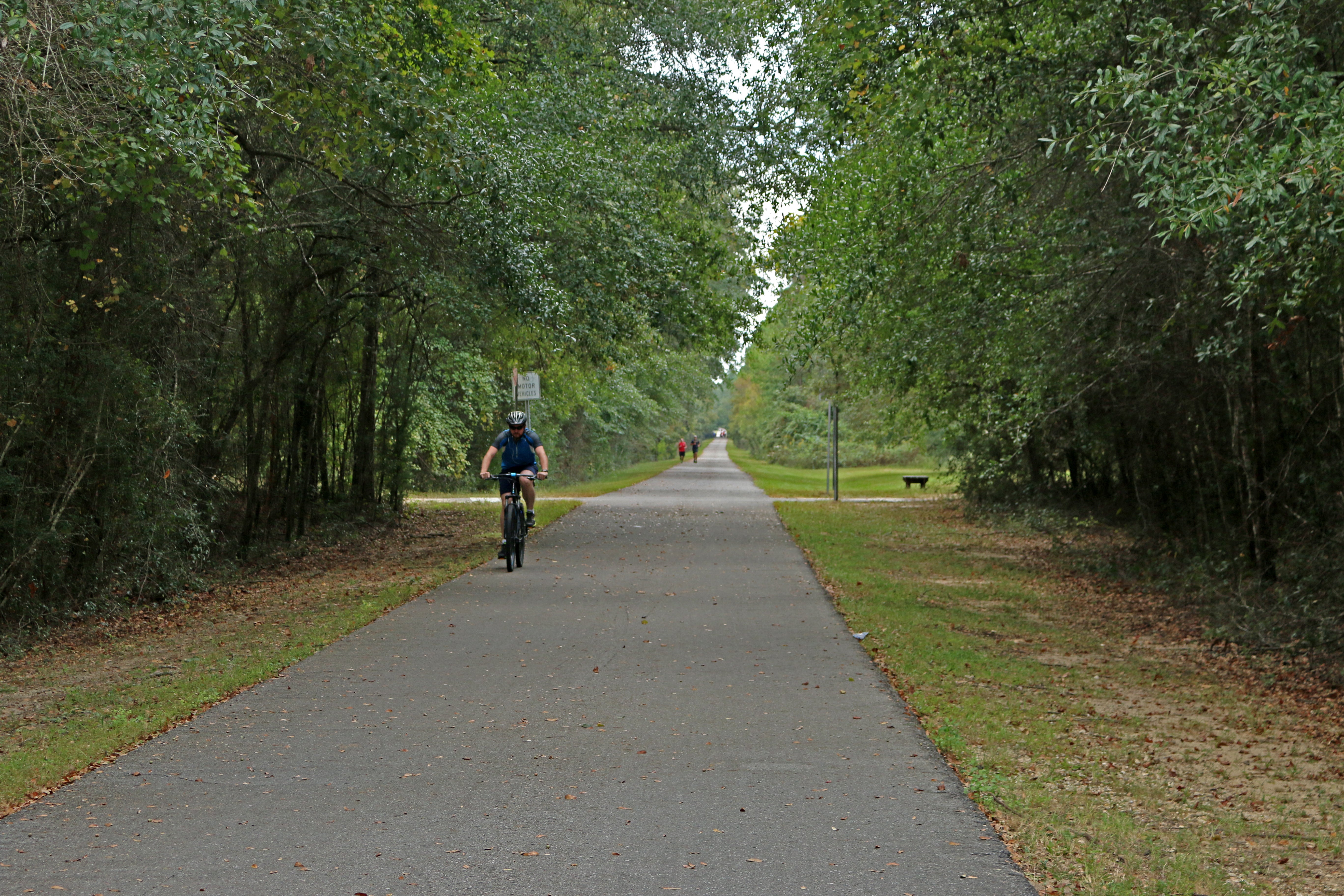 No matter your style, the Blackwater Heritage State Trail is the spot for you and yours to come ride. The best gym in town. No lines, no waiting and, best of all, no fees. Get out your calendar and plan a ride today!