Crystal River Archaeological Museum
Don't be surprised if there's a feeling of curiosity and a hint of anticipation that overtakes you at the Crystal River Archaeological Museum.
Opened to the public in 1965, this historically significant example of mid-century modern architecture naturally leads the eye to the heavens, arousing feelings of wonder. 
Designed by architects David Reaves and Dan Branch, the attention to detail in the look and layout combined practicality with visions of majesty. Placed on a base of sand, the additional elevation has saved, with rare exceptions, river flooding events from entering the building. Look closely and you may be able to imagine how the design mimics the flat-topped temple mound features at the site.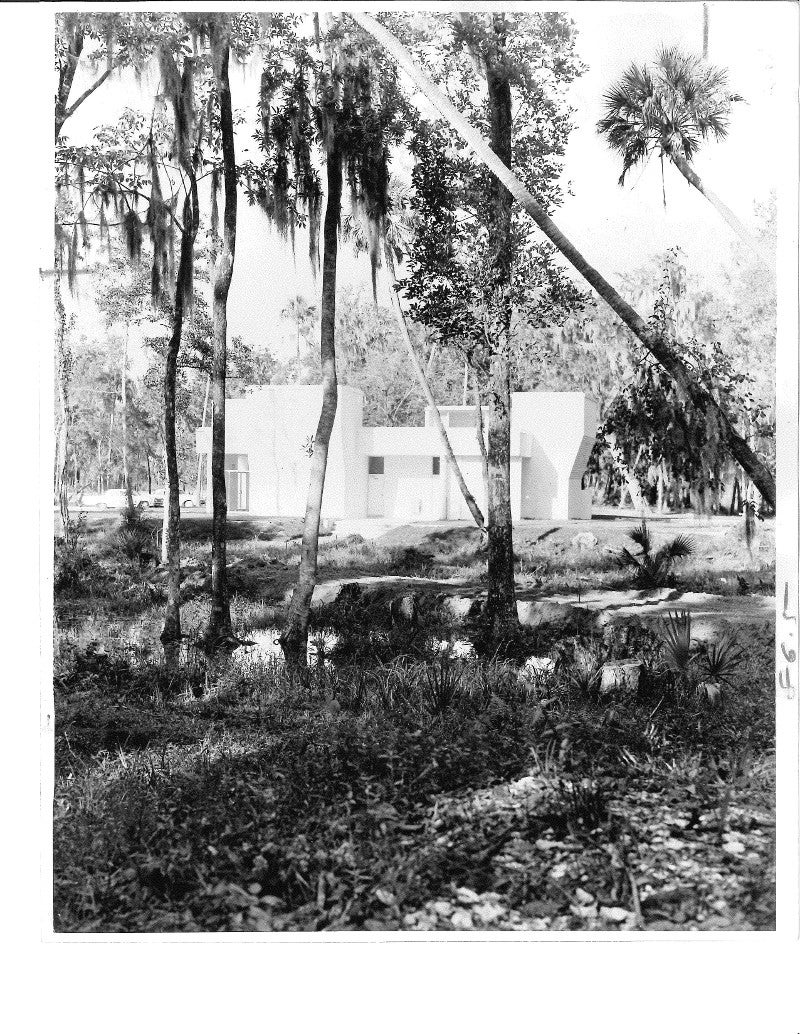 Inside the museum, exhibits explain the history of the coastal dwellers who used the area in ancient times.
Artifacts from pottery to projectile points found at the nearby archaeological site as well as others are all displayed here, and timelines provide comparisons with historical events occurring in other parts of the world during similar time periods.
Exhibits and a video detail the history of the Crystal River archaeological site, including how it was discovered, and friendly volunteers and rangers stand ready to answer any questions you may have about the exhibits or the park.
The building itself is also worth admiring. In the absence of air conditioning, the building was specially positioned to capture the breezes that track the contour of the Crystal River. The design incorporated floor-to-ceiling windows optimizing the use of natural light inside of the structure while allowing guests to experience unobstructed views of the surrounding landscape.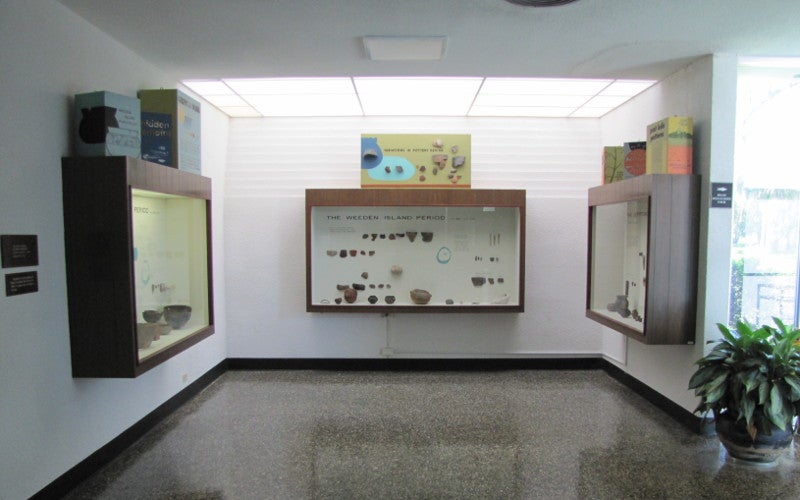 The splendor of the structure from the exterior combined with the thought-provoking interpretive panels along the surrounding paths will take you back to a place and time where everyday life was a little less complicated.