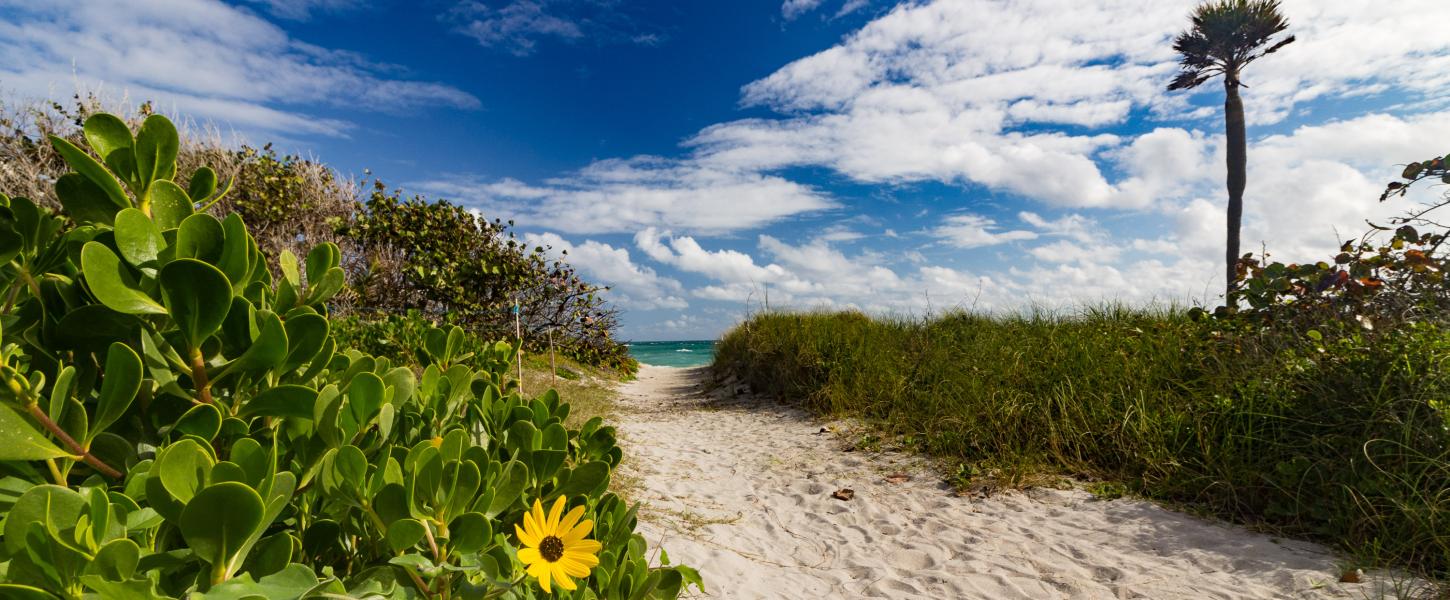 Dr. Von D. Mizell-Eula Johnson State Park
A historic beachside escape from the nearby city
KNOW BEFORE YOU GO
Effective April 12, 2023: Dr. Von D. Mizell-Eula Johnson State Park is open. The jetty pier and the north jetty beach access and shoreline are closed. 
Know Before You Go
Dr. Von D. Mizell-Eula Johnson State Park is open 8 a.m. to sunset. When the park reaches maximum capacity, it will close for a short time and reopen when sufficient space is available.
Port Everglades Inlet Jetty Closed
The jetty within the park at Port Everglades Inlet Is closed until further notice.
Hours
8 a.m. to sunset, 365 days a year
Location
Contact Info
954-923-2833
Welcome to Dr. Von D. Mizell-Eula Johnson State Park
Formerly known as John U. Lloyd Beach State Park
This beachside park just south of Port Everglades is the last example of an undeveloped coastal ecosystem in Broward County.
The park is named for Civil Rights Movement leaders who led "wade-in" protests to desegregate South Florida beaches in the 1950s and 1960s. It was once the county's designated "colored beach" and bore the name of the Broward County attorney who was instrumental in transferring ownership of the land to the state, in lieu of being developed for residential high-rises.
Now, the park is a popular location for swimming, fishing, boating, hiking, bicycling and picnicking, offering a haven where everyone can escape the hectic pace of the metropolis and reconnect with nature.