On Top of the Temple Mound
Climbing the 51 steps to the top of Temple Mound A, one might think "I should to go to the gym more often." But once you reach the top of flat-topped mound and wait for your heart rate to slow down, the view is worth the effort.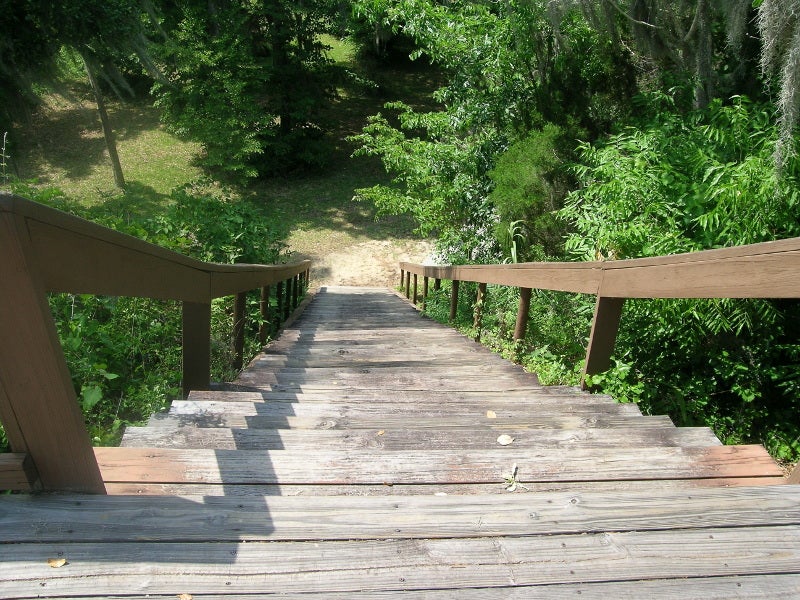 Nearly everyone that accepts the challenge to climb the stairs to this platform are awed by the magnificent vista. Once you have made it to the top, relax and enjoy the sensations of a gentle breeze blowing while you gaze from above at a fisherman casting a line. Use the time to catch your breath and refill your spirit. 
Take a moment to look to the east; the same tidal creek feature you see today is one of hundreds in the area that teem with sea life and provided ample amount of fish, turtles, crustaceans, water birds and small mammals that met the needs of Florida's first people, a clan of river-dwellers.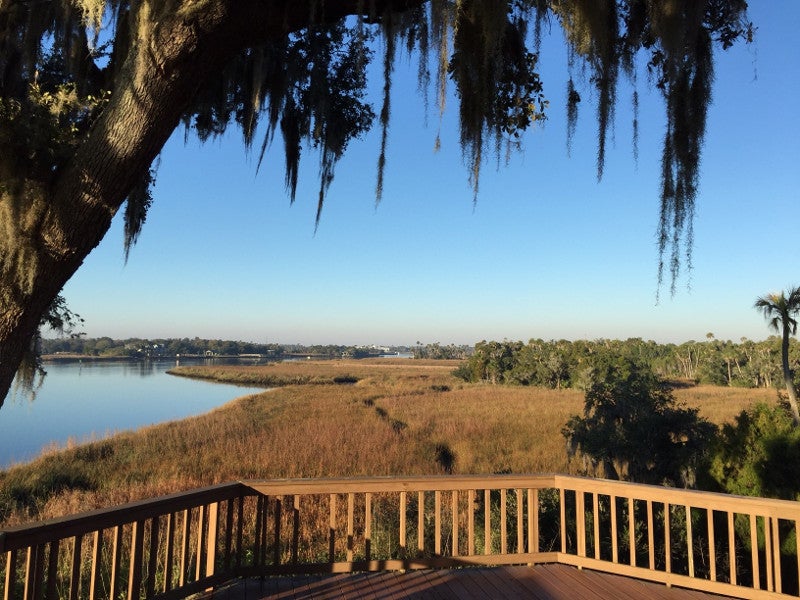 Originally, this mound made of shell and sand was 30 feet high, 182 feet long and 100 feet wide at the base, with an 80-foot-long ramp. However, before state ownership, two-thirds of the mound were removed by the landowner to fill and level the then marshy area to the east for future development.
What was the significance of such a large mound? 
With no written language at the time it was made, today we can only guess. Imagine a young male lookout standing atop this mound, ready to sound a warning call through a conch shell blast should another group come up the river with ill intent. Picture a ceremony held atop this mound, with the people on the ground below watching, in awe of the story being told. Think about the possibility of a large structure on this mound serving as a meeting hall for the local leaders. Envision how this imposing structure would have filled the inhabitants with pride at the power and wealth of their society.
As the breeze softly rustles the leaves of the giant oak tree providing dappled shade atop the mound, you may begin to understand the significance of this site to the people who lived here thousands of years ago.