Located on Florida's Emerald Coast, Henderson Beach State Park is known for its beautiful, crystal-clear waters and sparkling white beaches. The vibrant emerald green waters are the most mesmerizing feature of the park.
Emerald green waters shimmer in the sunlight and are unique because of the reflection of the sun off the sugar-white sand beneath the waves. In the clear waters, you may see a variety of marine life, including tropical fish, dolphins or a sea turtle if you're lucky. The waters are typically between 75 to 80 degrees most months and are a refreshing way to beat the heat.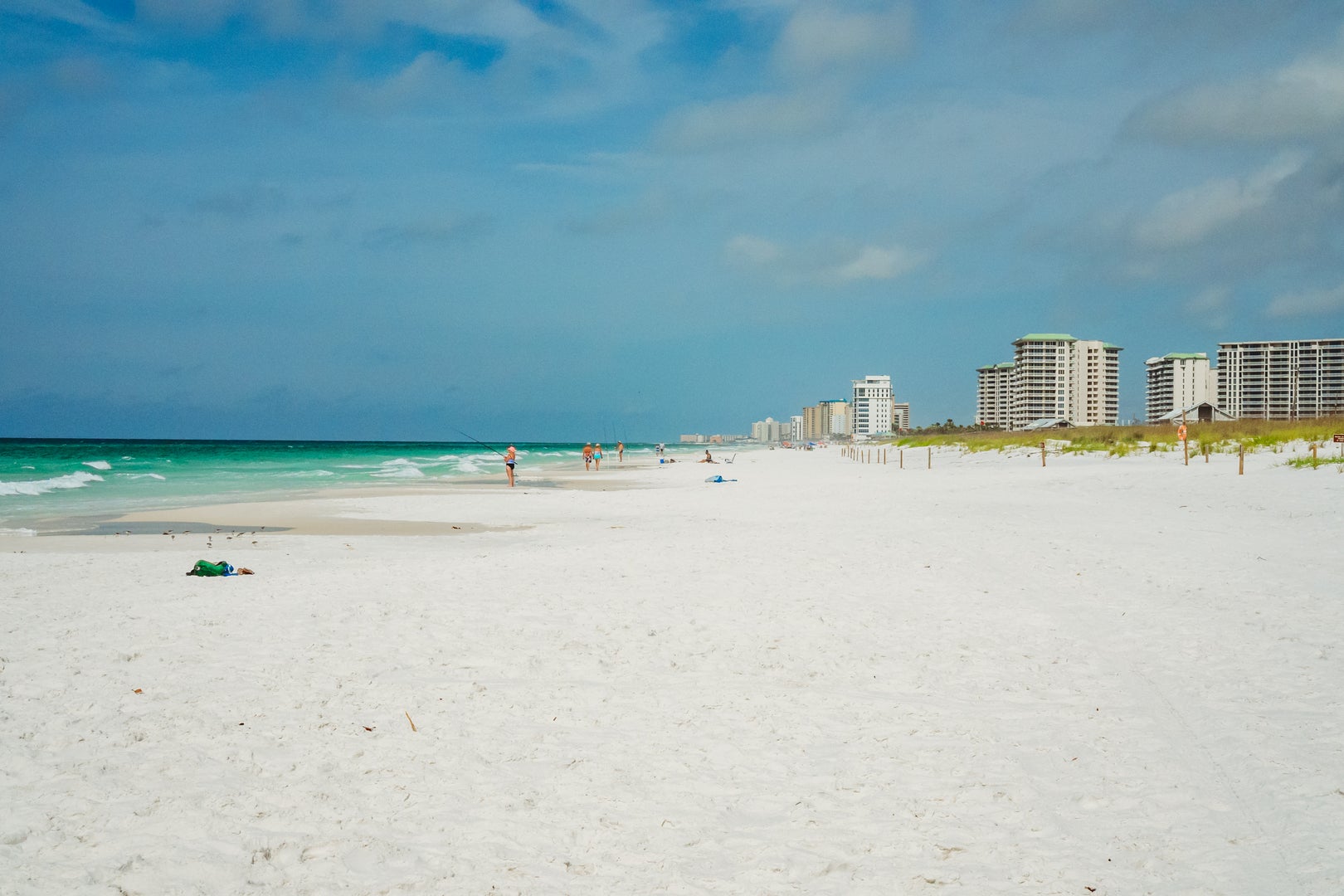 Visitors to coastal parks are reminded to pay close attention to the colored flags posted at welcome stations and on the beaches.
These flags indicate the swimming conditions at the beach:
Double red flags mean absolutely no swimming because of high winds, surf and/or rip currents.
Single red means high hazard with high surf and/or strong currents. Knee deep is too deep.
Yellow means medium hazard with moderate surf and/or currents.
Green means low hazard.
Purple means that stinging marine life may be present.
Please use caution! Lifeguards are not provided.
Destin is known as the luckiest fishing village in the world. Visitors trying their luck in the surf may catch popular species such as pompano, red fish, flounder, catfish, whiting and sometimes cobia. Keep in mind that fishing is prohibited between the boardwalks, and fish cleaning stations are not available. 
Wade along the shoreline, dive in or grab a paddle - you won't want to miss this slice of paradise!