Varying water levels are normal for the Suwannee River, making each visit to Lafayette Blue Springs State Park unique. One year may find you high and dry wandering through the park's picnic area, in others you may find you only able to visit by kayak!
Wandering through the park, you may have wondered why some buildings appear to be set up on stilts. This style of construction, more commonly found in the coastal, hurricane-prone areas of Florida, is a guard against the drastic flooding that can, and has, occurred here. Heavy rains in south Georgia and north Florida contribute to the Suwannee river basin, sending flood waters down the river until it can empty out into the Gulf of Mexico. Although it presents a challenge to the park's infrastructure and visitors, floods have a beneficial effect on the plants, animals and ecosystems within the park. Fresh water recharges spring and cave environments with nutrients necessary for survival, and most species are easily able to adapt to the higher water.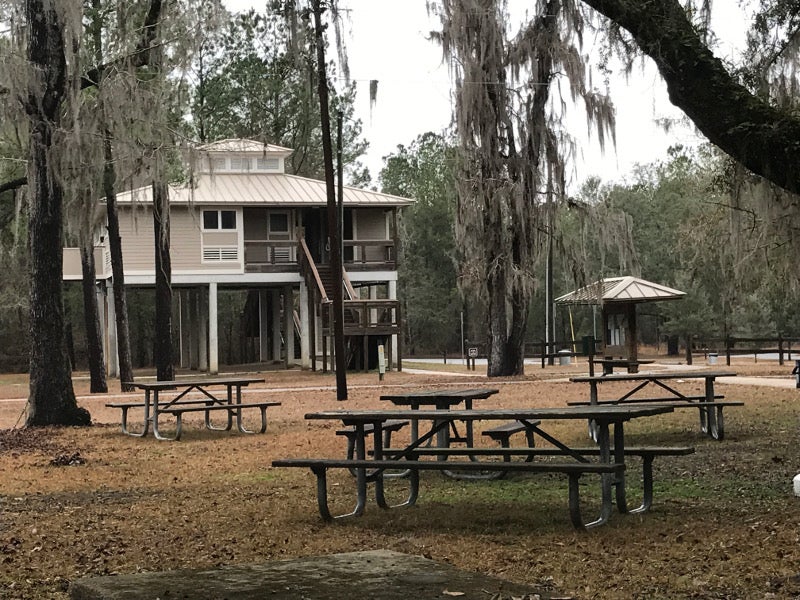 At Lafayette Blue Springs State Park, the river has approximately a one in five chance of flooding in any given year. Three of the natural communities found within the park are often completely inundated with water, regardless of the season. These high waters can lead to significant brownout events, wherein flooding redirects the flow of water back into the springs from the Suwannee and water clarity is severely compromised. The springs may be closed to swimming and diving at times like these, for the safety of all visitors.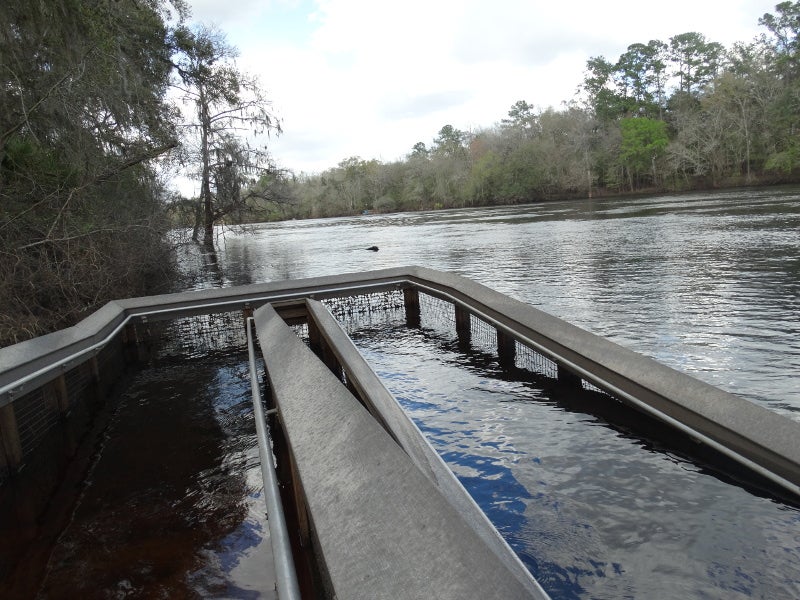 There are things that we can all do to help maintain the springs and their overall water quality. Erosion of slopes above the river and around the springs is a significant threat, and by staying off of sensitive areas we can avoid sand and dirt entering and muddying the water. Groundwater contamination is another significant concern; by using less fertilizers, pesticides and other contaminants, we increase the quality of the water that we swim in. Reducing your personal water consumption can also help to allow our springs to recharge and refill, ensuring that they are around long into the future to provide beauty and nature for us and our children.