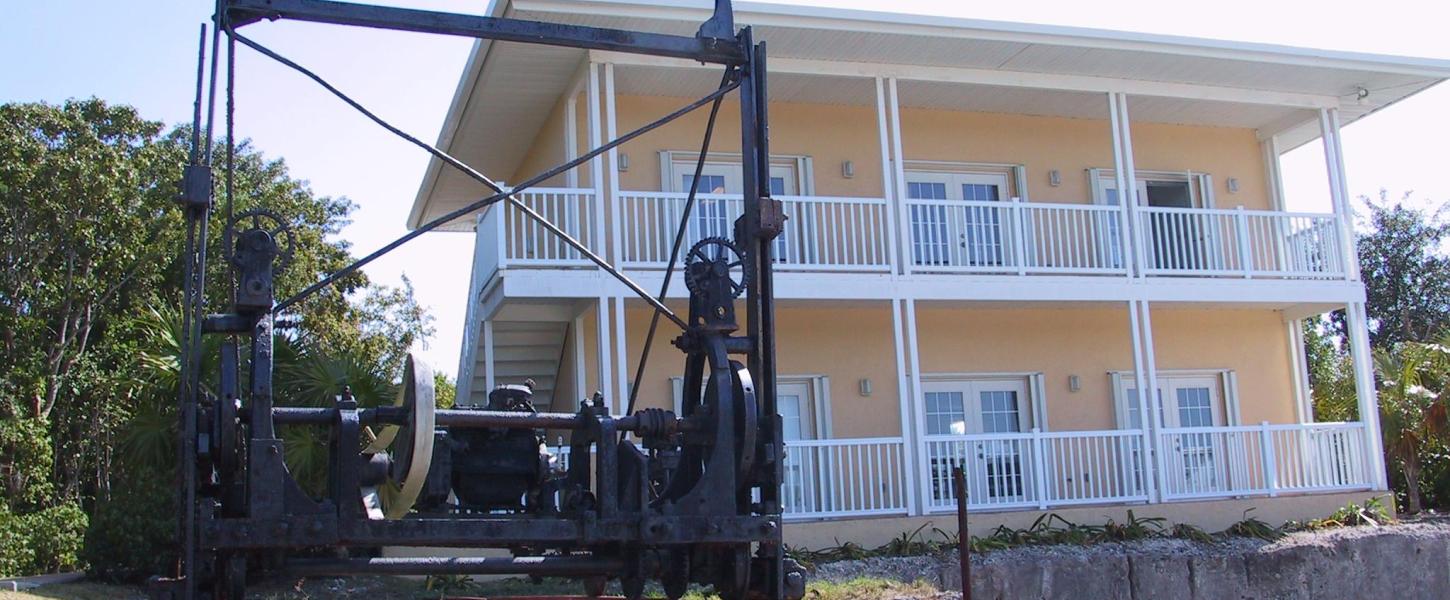 Windley Key Fossil Reef Geological State Park
Step back in time and explore the former quarry
Hours
Park is closed on Tuesday and Wednesday
Location
Contact Info
305-664-2540
Welcome to Windley Key Fossil Reef Geological State Park
Formed of Key Largo limestone, fossilized coral, this land was sold to the Florida East Coast Railroad, which used the stone to build Henry Flagler's Overseas Railroad in the early 1900s.

After the railroad was built, the quarry was used until the 1960s to produce exquisite pieces of decorative stone called Keystone.
Today, visitors can walk along 8-foot-high quarry walls to see cross sections of the ancient coral and learn about the quarry and its operation, an important part of Florida's 20th-century history. Samples of the quarry machinery have been preserved at the park.
Visitors can enjoy the natural attributes of this island while strolling five short self-guided trails. Picnic tables are  available.
The visitor center, open Thursday through Monday, 8 a.m. to 5 p.m., features educational exhibits about the history of this site. Located at Mile Marker 84.9 on Windley Key near Islamorada.