Staff Spotlight, Patrick Richards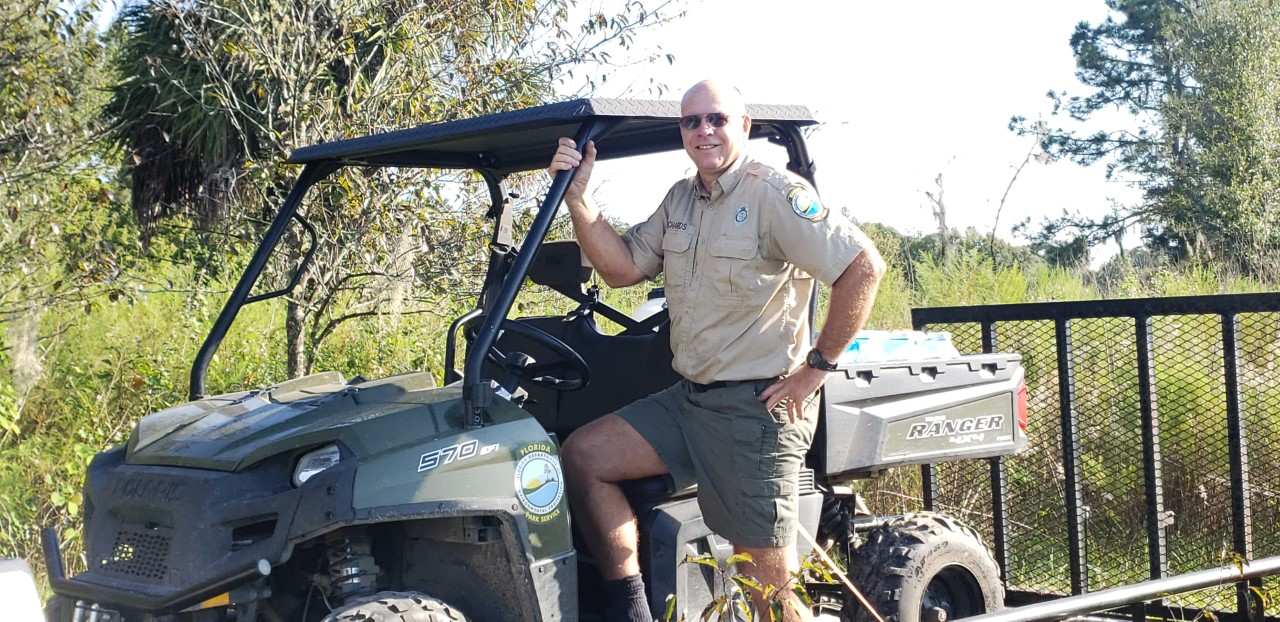 Park Ranger, Patrick Richards
Patrick Richards, a Park Ranger, is also a Certified Prescribed Burn Manager, private pilot, NAUI (National Association for Underwater Instructors) and PADI (Professional Association of Diving Instructors) SCUBA diver, including cave diving. He also has Environmental Science qualifications. Patrick has a rich history of experiences with Boy Scouts of America and the United States Coast Guard.
His varied areas of expertise include small boat handling, boater's safety, UTV and ATV safety instructor, as well as American Safety and Health Institute CPR and First Aid instructor. Patrick holds a bachelor's degree in Small Business Management from Ferris University.
Patrick is not a stranger to the Florida Park Service, having spent 31 years of his career serving the public as a park ranger, construction control specialist, assistant park manager and park manager, which earned him the Prudential Productivity Award.
Prior to joining the Florida Park Service in 1988, Ranger Richards owned and operated a small corporation named Tropical Yacht Management, Inc. His previous professional experience extends to the restaurant and retail food industry.
Patrick offers a wide array of knowledge, skill and ability in maintenance, administration, resource management, protection and visitor services. These knowledge, skills, and abilities are known in the Florida Park Service as the "Big 5".
Mr. Richards' lifetime career of public service with the Florida Park Service has been focused on advising visitors to optimize their enjoyment when visiting a park.