Cousin Thelma Boltin's Craft and Gift Shop
Description
If you've been to Stephen Foster Folk Culture Center State Park before then you've seen the products of extremely skilled artisans for sale around the park. But you may not know how they go from raw materials to finished goods. In the Stephen Foster Craft Square, you'll get a close-up look at the process.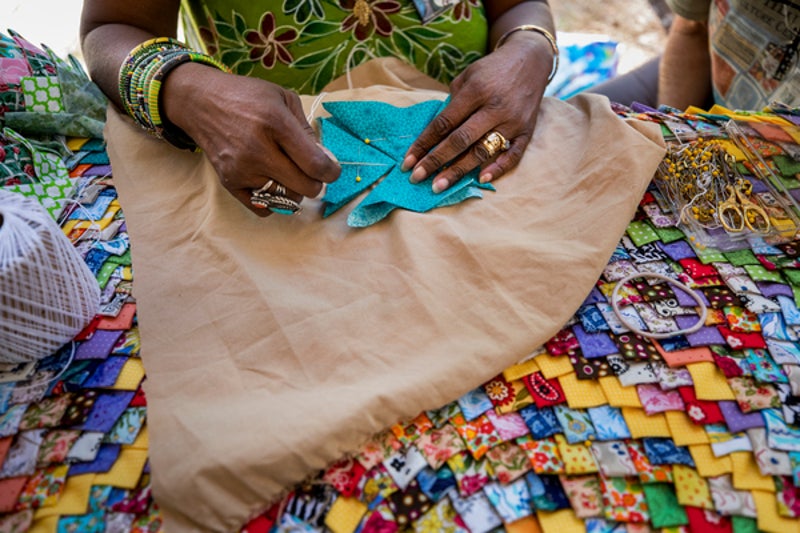 Located a short walk from the park's Carillon Tower, the Craft Square has five cabins that serve as demonstration areas for Florida artists as well as visiting artists from all over the country.
Artists showcase both traditional and contemporary arts. Pottery, leather working, quilting, fly-tying, basket weaving, painting and blacksmithing are just a few of the crafts that may be on display. All of the artists welcome visitor interaction, including performing one-on-one workshops.
No matter what skill level you bring, our artists can provide a meaningful and informative experience, maybe even helping you learn a new talent! Best yet, most sell their finished items in a gift store, so if you like what you see you can always buy it.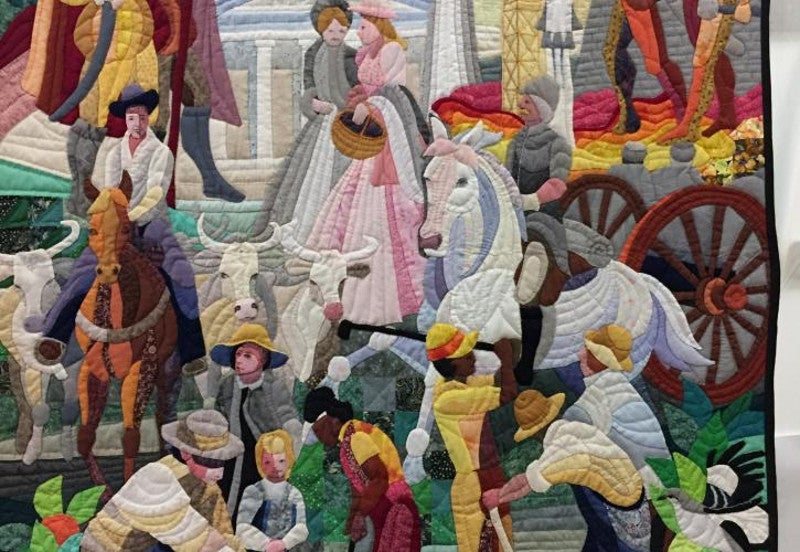 Cousin Thelma Boltin's Gift Shop is filled with the hand-crafted artistry of over 100 artists from throughout Florida and the Southeast. Browse the large collection of one-of-a-kind handmade gifts including pottery, jewelry, gourd art, quilts, woodcrafts, ironworks, walking sticks, soaps, musical instruments and much more. Explore the Florida library filled with books of poetry, nature, history and Florida lore, as well as a collection of Stephen Foster compositions and memorabilia.
Cousin Thelma's Gift Shop also has one of the best collections of folk music, featuring past and present performers from the Florida Folk Festival along with other Florida musicians. Enjoy the old-fashioned games and toys section and a variety of children's plush toys, jewelry and souvenirs.
Taste the local flavor of jams, jellies, honey and treats that you can find only in the South. Finally, stop in and beat the heat with refreshments like ice cream, drinks and snacks.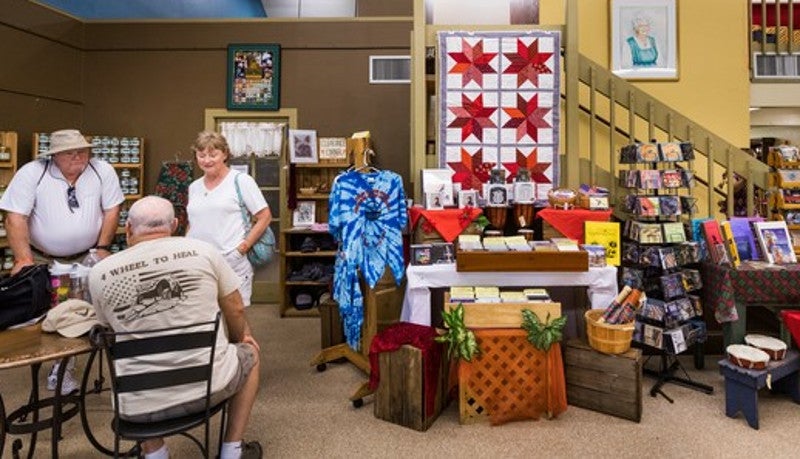 The gift shop is open daily from 10 a.m. to 5 p.m., January through November. December hours vary with the park's Festival of Lights event.
Call the Craft Square at 386-397-1920 for a schedule of daily demonstrations and come experience Florida culture in ... the Real Florida!