Walk Back in Time at Yellow Bluff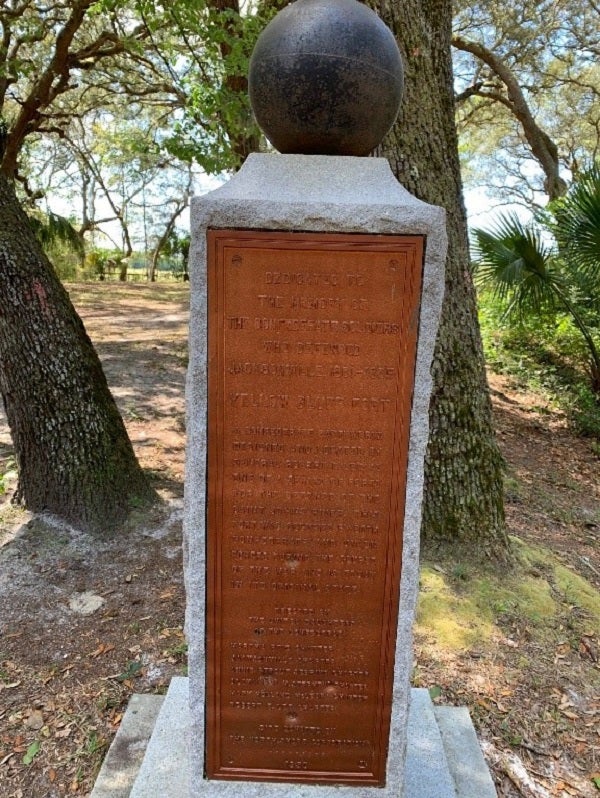 Located just a mile or so off of Interstate 295, Yellow Bluff Fort Historic State Park is located down a suburban street in the middle of a neighborhood.
Bird songs fill the air as you park in front of a stone monument, cannon and the sign welcoming you to the park. Read the monument's inscription, erected in 1950, telling the brief history of the site as the location of earthwork fortifications once occupied by both Union and Confederate forces.
As you walk into the open area that makes up the majority of this nearly two-acre park, majestic live oaks provide shade with their twisted branches over several picnic tables.
A great place to get off the road and away from the rush of the city, these tables can be a place for a picnic or food procured from any of the nearby eating establishments, or just a place to reflect on nature and the history of the men who fought here and the families they left behind.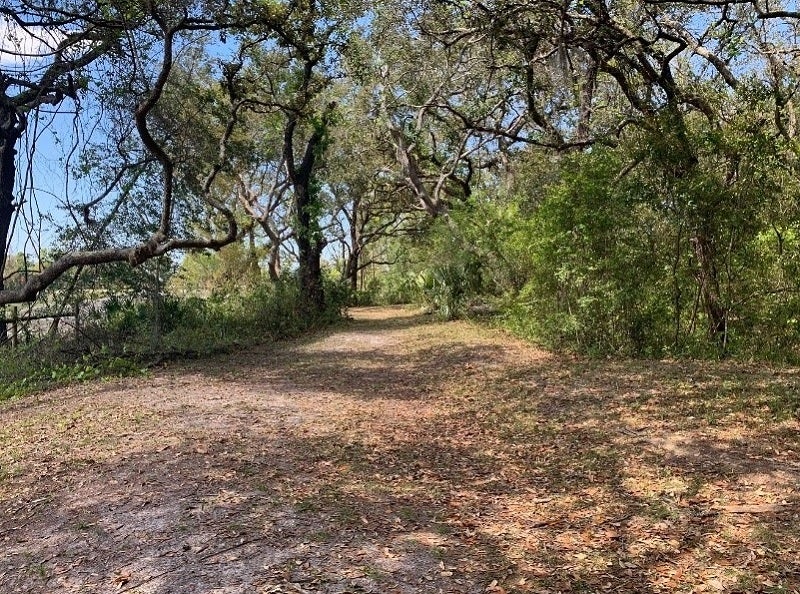 A view of the iconic I-295 span bridge known as the Dames Point over the St. Johns River en route to the eastern side of the city opens up before you, hinting at the site's strategic military location and making you appreciate the solitude found in this oasis of calm.
More cannons are located around the park, as are charming stands of saw palmetto and a thick hammock bisected by a trail.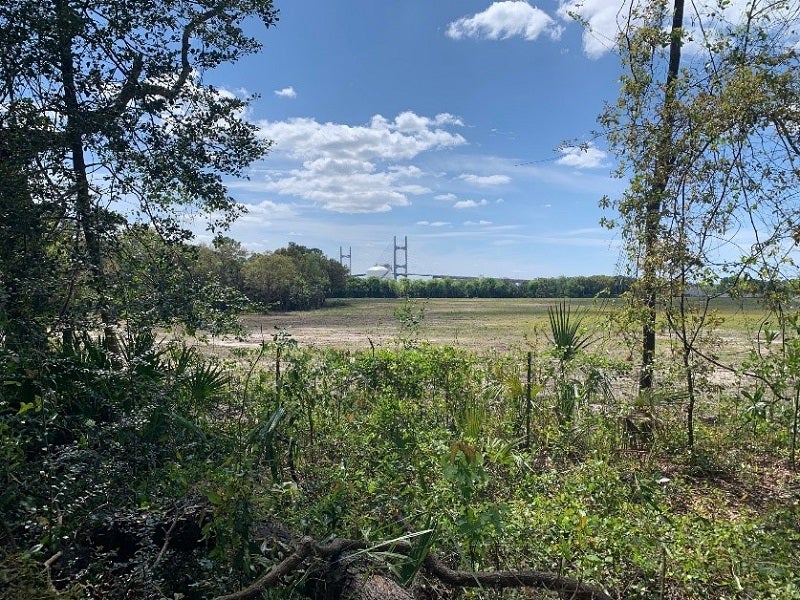 Follow this trail as it undulates down and then back up the namesake walls of the "fort," an earthwork mound and trench system created by Confederate forces to defend Jacksonville against the approaching Union Army.
Witness how determined plants have restaked their claim to this land, with teetering roots rising from the crests. In spring, wildflowers like yellow beggar's tick and purple spiderwort bloom, and the fragrance of sharp cedar, bay and magnolia trees hangs in the warm air as thick as the Spanish moss above you as you finish the trail.
Arrive back at your car with a sense of the nature and history that Yellow Bluff Fort Historic State Park offers to any who visit.