Steps of a Prescribed Burn
Performing a prescribed burn takes considerable preparation and precision
Planning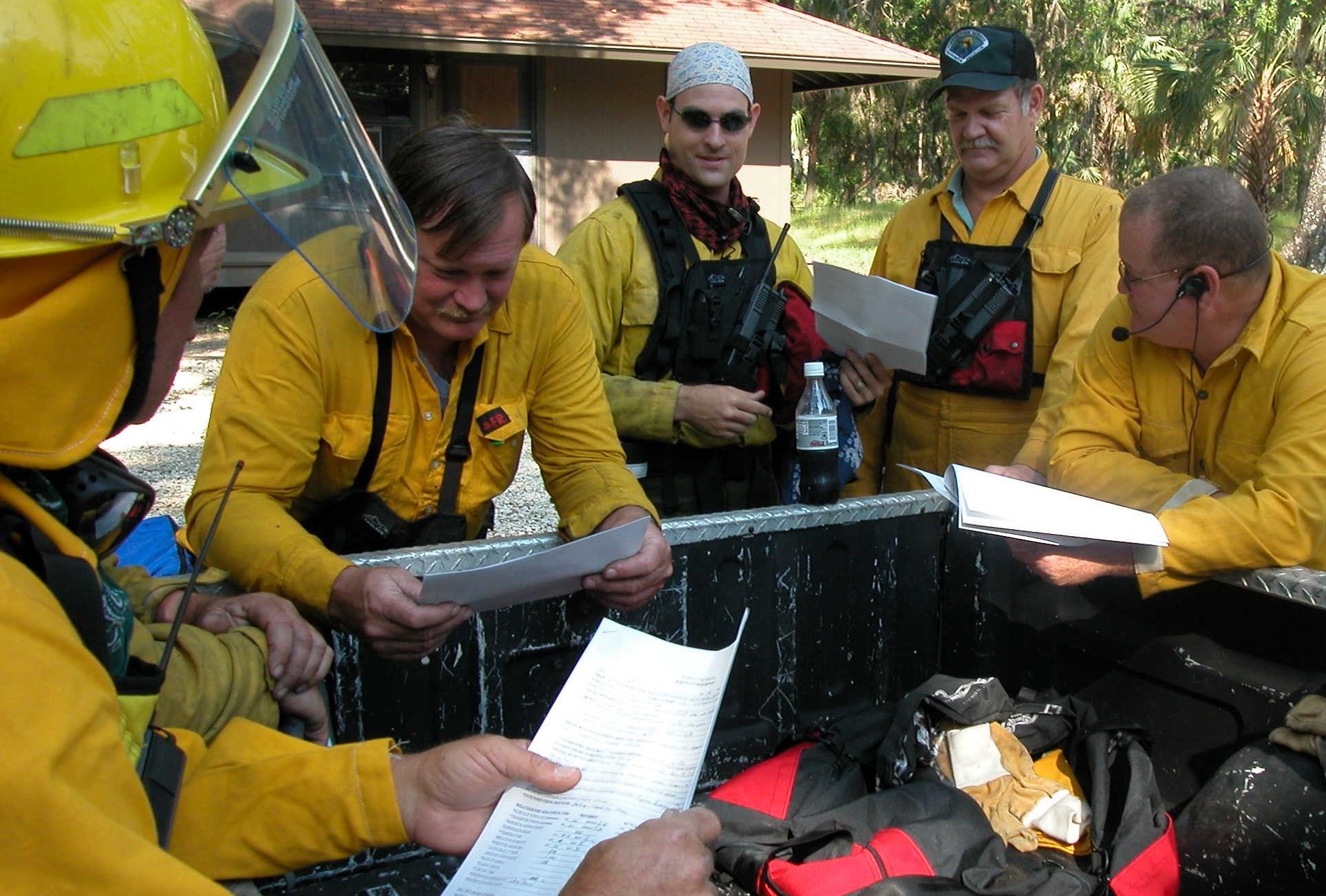 Planning for prescribed fire requires writing the prescription. This plan includes a description of the area, including natural communities and the legal boundaries, the objectives for the burn, acceptable weather parameters including smoke modeling, description of anticipated fire behavior, a list of personnel and equipment to implement and hold the burn, communications plan, medical plan, briefing checklist and a list of contacts.
Prepping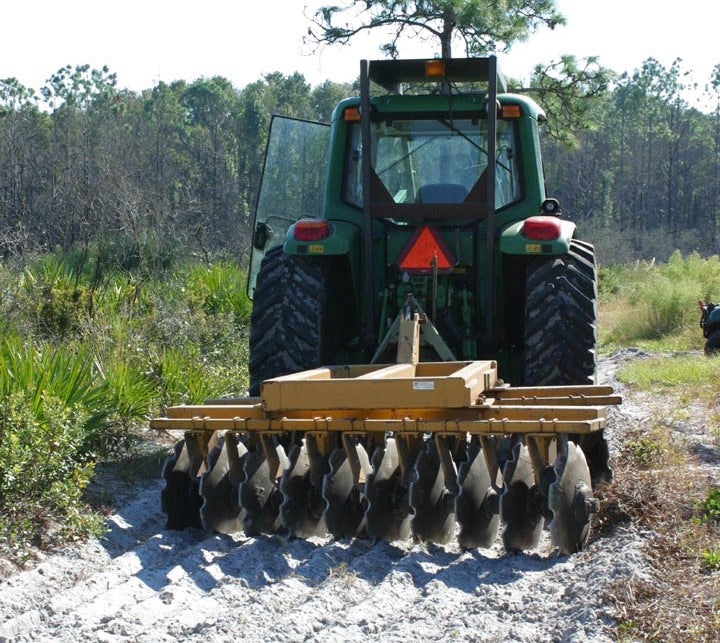 Prepping consists of establishing the perimeter fire breaks, securing and cleaning up around any infrastructure (including buildings), and identifying and removing any hazards in the area.
During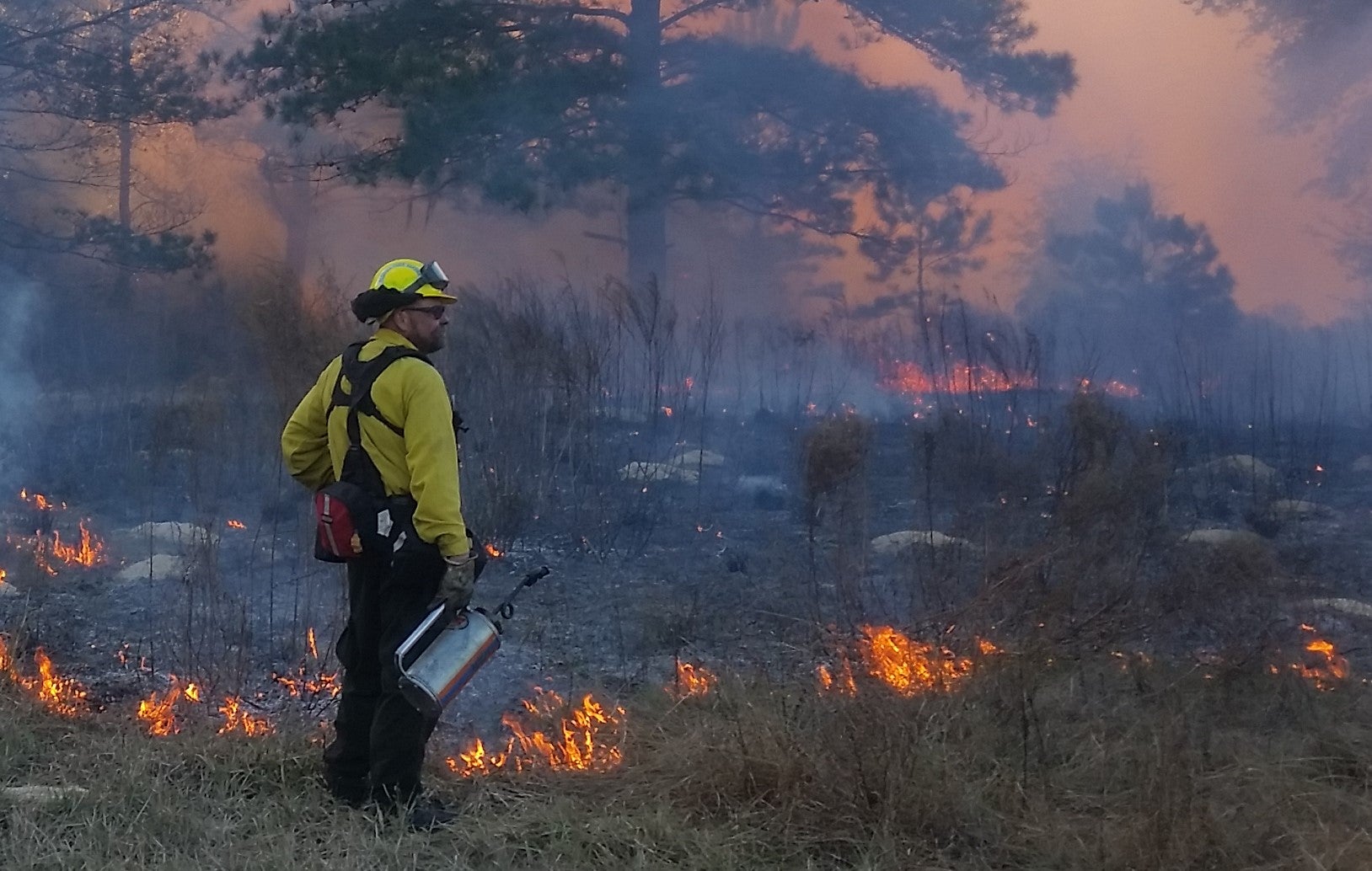 Burn implementation occurs when the weather conditions are right to meet the desired fire behavior. Authorization is requested and approved through the Florida Forest Service.
The crew gathers with all their equipment in the morning for a briefing during which the burn boss gives out assignments and the organizational structure for the day. Typically, the organizational structure will consist of a holding supervisor who focuses their staff on keeping the fire within the lines and a firing supervisor who is in charge of coordinating their resources to safely and effectively ignite the fire.
After everyone is thoroughly briefed and agrees to participating in the fire, a test fire is lit. If the fire behavior during the test fire looks like it will meet the objectives, the fire is a GO! If not, it is shut down and put out.
Mop-Up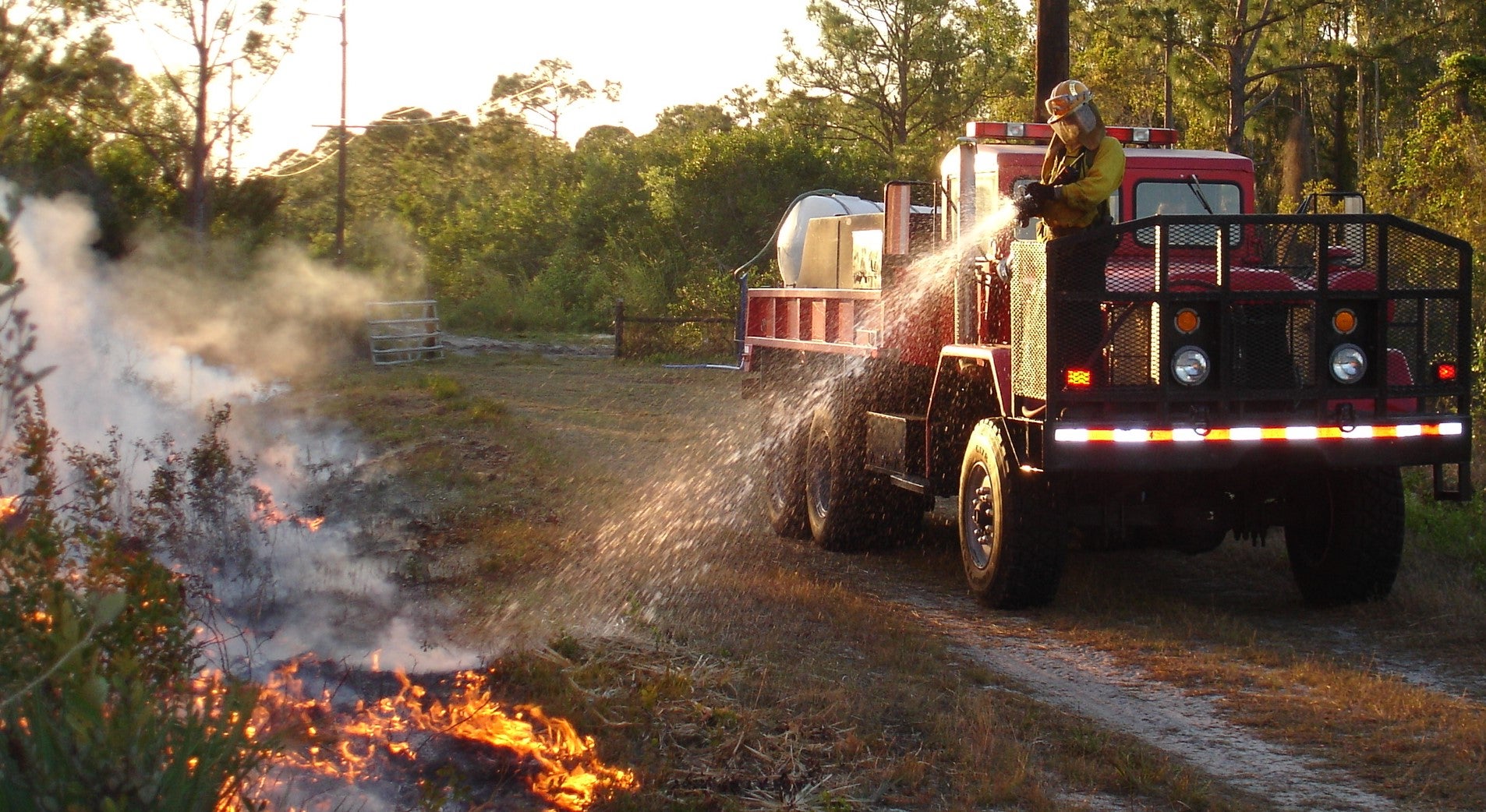 Mop-up consists of ensuring any flaming or smoking material that might threaten the containment of the fire is fully extinguished.
A distance around the perimeter is usually established for complete mop-up and any additional concerns are addressed.
After mop-up is complete, a debrief and after action review are completed to assess the effectiveness of the day's operation. The fire is then checked and monitored until it is completely out.