The Spring House at Stephen Foster
Florida's tourism history stretches back much further than theme parks and beaches, in fact as far back as the 1800s. See the spring that started it all at White Sulfur Springs. Located on the edge of Stephen Foster Folk Culture Center State Park on U.S. 41, the Spring House is a gem of natural and cultural history.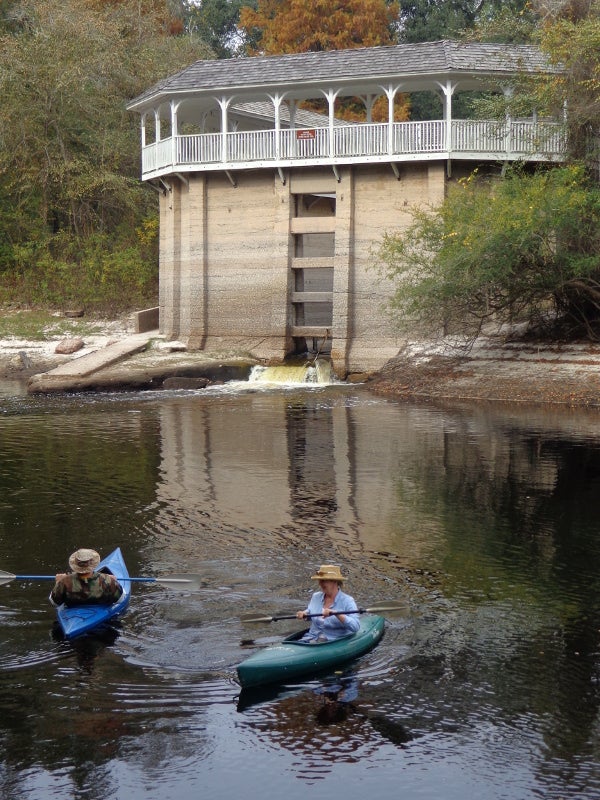 History traces the therapeutic use of sulfur as far back as 2,000 years ago. Archaeological evidence suggests that the healing sulfur spring was frequented by Paleoindians.
The Suwannee River was once the border between the territories of the Timucuan tribes to the east and the Apalachee tribes to the west. At this bend of the Suwannee, even in times of war, the famed healing powers of the sulfur spring brought native warriors from both sides of the river. White Sulfur Springs was considered a sacred place of peace where no fighting was permitted.
Soon, however, European settlers and private ownership arrived. A ferry was built near the spring, then known as Upper Mineral Springs. The settlement that cropped up was called Jackson Springs, and it too became known for the curative waters.
In 1836, Bryant Sheffield purchased the ferry and the spring. He used local timber to build a hotel and spring house.
By 1882 the sulfur spring and much of the surrounding property was purchased by Georgia merchants. The town became incorporated as White Springs, and the divided plots were purchased by retailers who constructed shops and venues for leisure activity.
The turn of the 20th century saw the rebuilding of the spring house using coquina shells mixed with cement (still visible today) and the addition of two side buildings used for changing rooms and medical examinations. Four balcony levels surrounded the spring for the hordes of tourists seeking cures for ailments. Florida's first tourist attraction, White Springs, was born.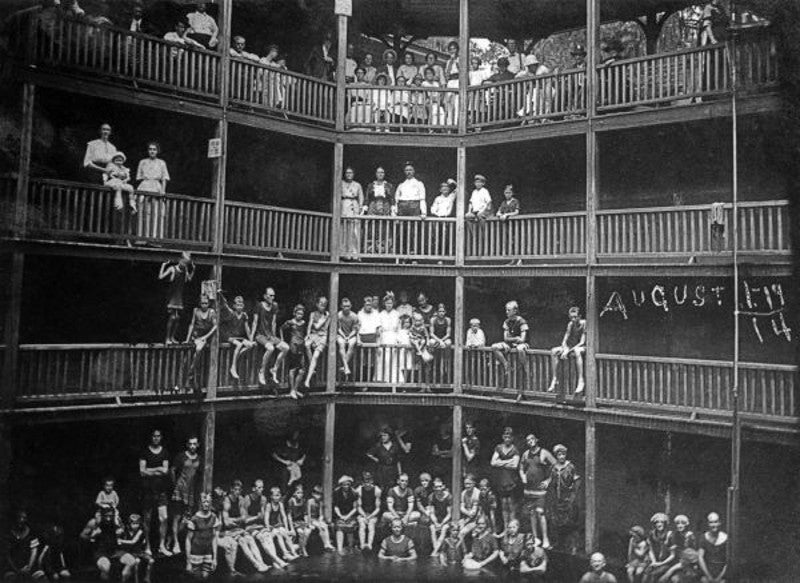 Folks flocked first by stagecoach, then by rail and finally by automobile to the spring and its luxury resort environment. Eventually the spring dried up, and its popularity was lost to the inevitability of time, but the structure still stands. Today, you can still enjoy the healing and peaceful feeling of the Suwannee River and see the legendary location of White Springs.