The Santa Fe River begins its journey at lakes Santa Fe and Alto and their associated swamps northeast of Gainesville in North Florida. The river flows west 44 miles, with tributaries to this section coming from New River and Olustee Creek. A half-mile downstream from the main parking area at O'Leno State Park, the Santa Fe disappears for a little over 3 miles before resurfacing at River Rise Preserve State Park.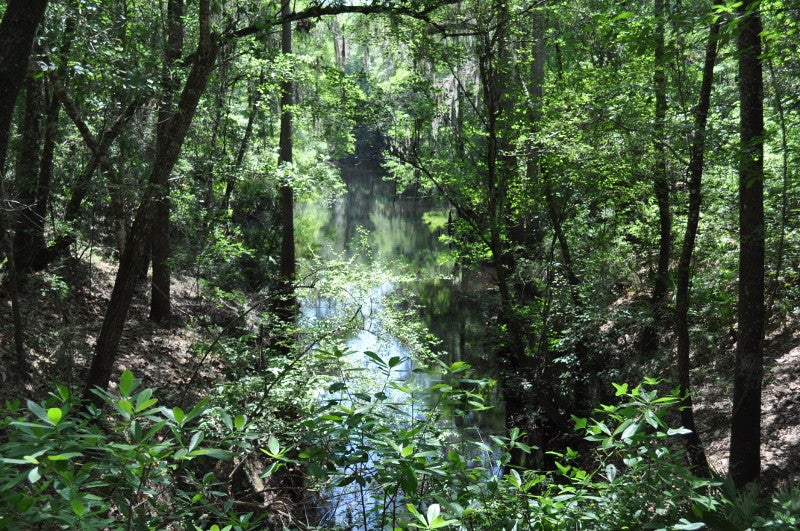 The river isn't actually disappearing, though. It is flowing into a sink in the karst limestone formation known as the Cody Scarp that underlies the area. The River Sink/River Rise system in O'Leno is the largest swallet-to-resurgence system in Florida. With the river submerging and then reemerging, it creates a natural bridge that humans have been using to cross the river for over 14,000 years, including native peoples, early Europeans and Florida pioneers.
A severe drought from 2000 to early 2004 diminished the amount of tannins in the river, increasing underwater visibility. This allowed a team of permitted divers to research and survey the underground system for the first time. They found that the conduits in which the river travels average a depth of about 140 feet below the surface, with some areas reaching 180 feet.
The passageways are an average 40 to 60 feet in height and 60 to 80 feet wide, some of the largest in the area. Divers surveyed and mapped just over 50,000 feet of underground passageways within and just outside of the park, naming it the Bellamy Cave system.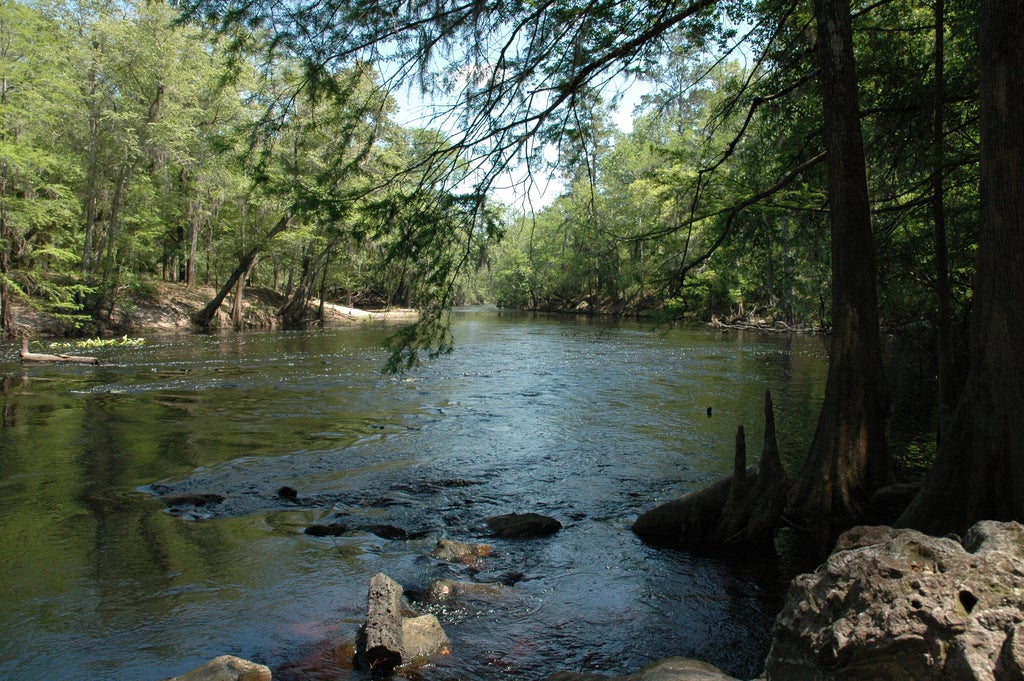 When water levels are low in the park, the river looks like it just stops, still as a pond. When water levels are high it is quite the opposite, the water swirling around in a counter clockwise direction. The higher the water levels, the faster the swirl. During times of flooding, the underground system cannot hold all of the water and the river will again flow over land along the ancient river bed.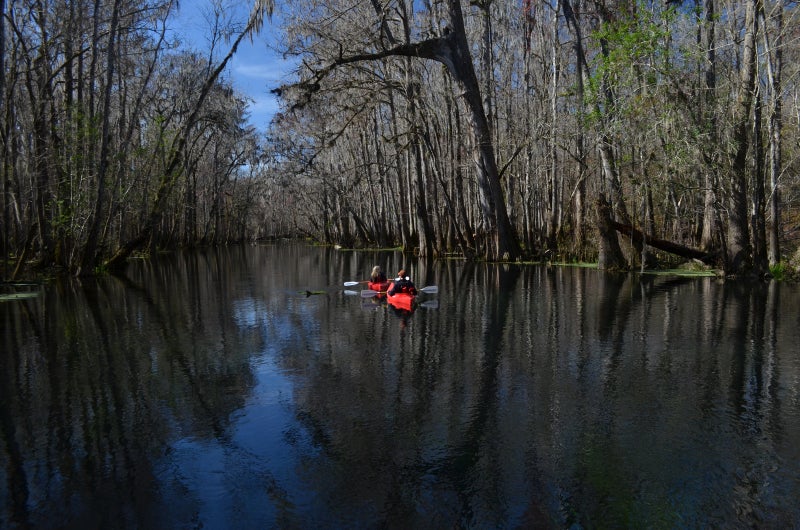 The Santa Fe River is unique among the many found in North Florida, flowing underground in O'Leno State Park through an intricate cave system only to emerge in River Rise Preserve State Park. The best part? It is all protected for future generations so that they too can appreciate this natural wonder.